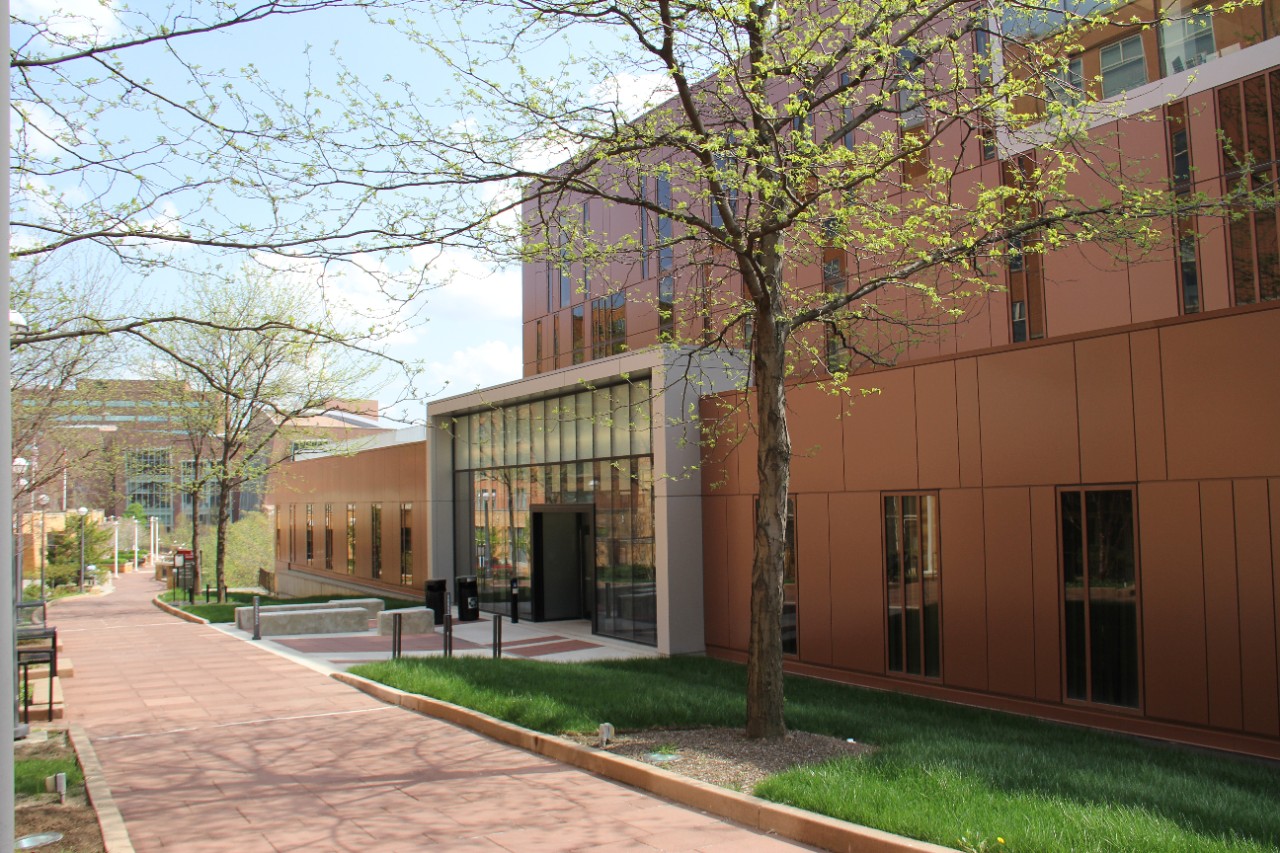 UC sets College of Nursing student on the road to success
When Elajah Trosclair, '23, came to UC from California, her expectations were straightforward. She would study, support herself financially, earn a degree and become a registered nurse. To her surprise, a much larger world opened up to her.
"There's so much more to the College of Nursing than anyone would think," said Trosclair. "When I went into it, I thought, it's just nursing school. But no, there was so much more to it."
That "so much more" included the opportunity to work as a graduate assistant on a study that is exploring how well Black nurses sleep in relation to their home and work environments, and how their experience compares to that of nurses of other races. That "so much more" also included opportunities to connect with nursing professionals who worked outside the university setting. "The outreach opportunities resonated with me because I've been into community outreach since I was a kid," Trosclair said.
Finally, that "so much more" included financial assistance. Trosclair, who earned her bachelor's degree in exercise physiology as a first-generation college student in California, arrived for graduate school at UC realizing if she was truly going to succeed here, she would need more resources.
"I was trying to work full-time hours. However, it felt like more than a full-time schedule. It felt impossible, having that burden of, 'Oh, I need to pay for something else without having outside resources to help me.'"
Scholarships help students chase their passions
Advisers and a professor helped point the way, and Trosclair is now the recipient of several scholarships. "Getting those scholarships really pushed me through this last year," she said. "Especially since nursing school is so hard. I had taken hard classes before, but nothing has compared to nursing school. The scholarships have helped me focus on my studies and take the time to talk to tutors that the college provided."
Coming to UC from California, Trosclair said, was "something I did very much alone." She has a grandmother in Tennessee, but no other relatives live nearby. Resources provided by the College of Nursing — including tutoring, mentoring and academic advising — have helped her transition. "I'm a person who has always had to find their own resources," Trosclair said. "I didn't really have mentors growing up."
Trosclair envisions a future in which she provides mental health care for a pediatric population in underserved communities. "I'm especially interested in the teenage population," she said. "I want to help them learn about all the different things they can do and the routes they can take outside of their everyday life, which may not always be ideal and may be really hard for them. The pediatric population is constantly growing, and as I step into my professional healthcare role I want to be a resource to their needs."
She sees herself as a nurse practitioner five years from now, perhaps in her own practice. But no matter how her career evolves, she plans to be "a lifelong advocate for those with mental health needs."
To the donors who have supported her scholarships, Trosclair said, "Thank you for appreciating the hard work and knowing how the fees and other purchases that we need to make can sometimes hold some students back. Thank you for listening to my story and supporting me as a future nurse." 
Featured image at top: College of Nursing. Photo/provided.
1
Uplifting stories help #UCtheGood
July 16, 2020
UC Marketing + Communications gathers recent uplifting stories to help the community focus on the good during coronavirus pandemic.
2
Just in: UC tops 50,000 students
August 21, 2023
The University of Cincinnati is anticipating a record fall enrollment with a projected 50,500 students. The growth represents a 5.39% increase and reflects the university's core values around academic excellence, access and inclusion, and affordability.
3
UC Day of Giving a success
April 28, 2021
University of Cincinnati Day of Giving's 24-hour challenge was a tremendous success this year, raising $2,219,197 with 3,232 gifts. The fourth annual UC Day of Giving raised its most money to date with alumni, donors, students, faculty and staff joining together to support UC and UC Health.