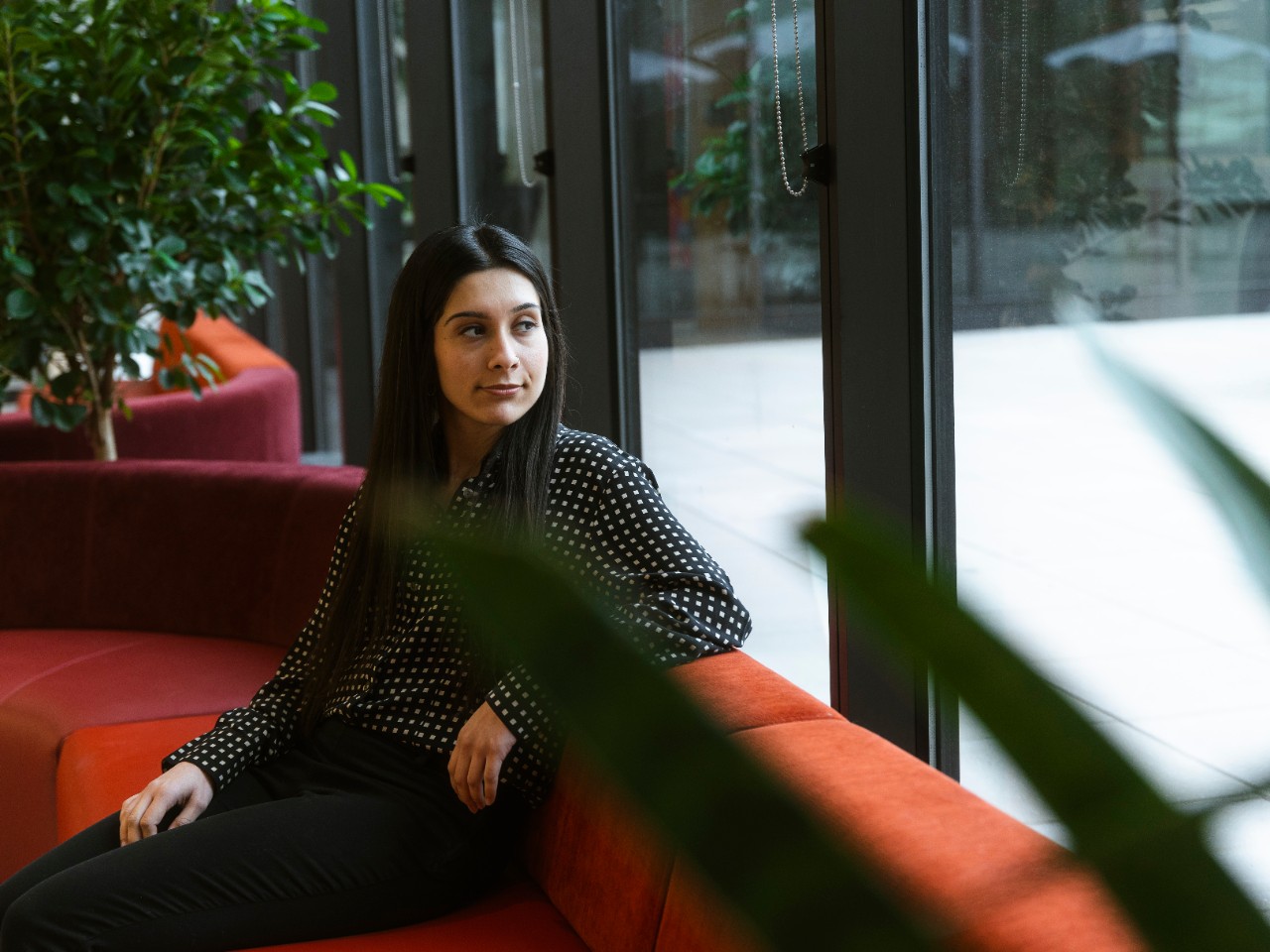 Aqdas Khudadad's goal is equitable access to the law
With its vibrant riverfront, charming Italianate architecture, 52 distinct neighborhoods, and winning NFL team, the city of Cincinnati has earned its bragging rights as of late. Even with these great strides in enhancing the quality of life for its residents, important issues facing the city's most vulnerable remain, spanning from affordable housing to immigration. Aqdas Khudadad (JD, '24), has dedicated her first two years of law school working with organizations affecting these issues–one legal case at a time. 
"People need help, it's overwhelming," she said. "Organizations doing public interest work have been at capacity recently because there's such a need for it." 
Aiming to learn as much as she can about public interest law before deciding on a career path, Aqdas chose to vary her clinic and externship experiences. This past fall, she interned with both the Ohio Justice and Policy Center (OJPC) and the Legal Access Clinic, and this year began a position with the Hamilton County Municipal Court's Help Center. 
"With public interest work, there's so much you have to know. You could be thrown into any type of work," she said. "UC has a special focus on public interest and social justice work, so you get a lot of support and access to these opportunities."
Learn more about Aqdas's passion for promoting equitable access to the law and desire to improve the situation for those who come after her in her profile story "Next Generation Changemaker: Aqdas Khudadad".
Photographer: Asa Featherstone