Chronicle of Higher Education: More international students finding success in U.S., Cincinnati
UC's Jon Weller discusses international admissions amid continued growth in new student visas
Anusha Chitranshi remembers looking at more than a dozen universities while still a high school student in her native country. Her guidance counselor learned of the University of Cincinnati and suggested keeping it as an option for furthering her education.
Chitranshi, a native of Lucknow, India, and now a fifth-year student in UC's Accelerated Engineering Degree program, says UC's international team with an office in Mumbai, India, reached out and offered assistance.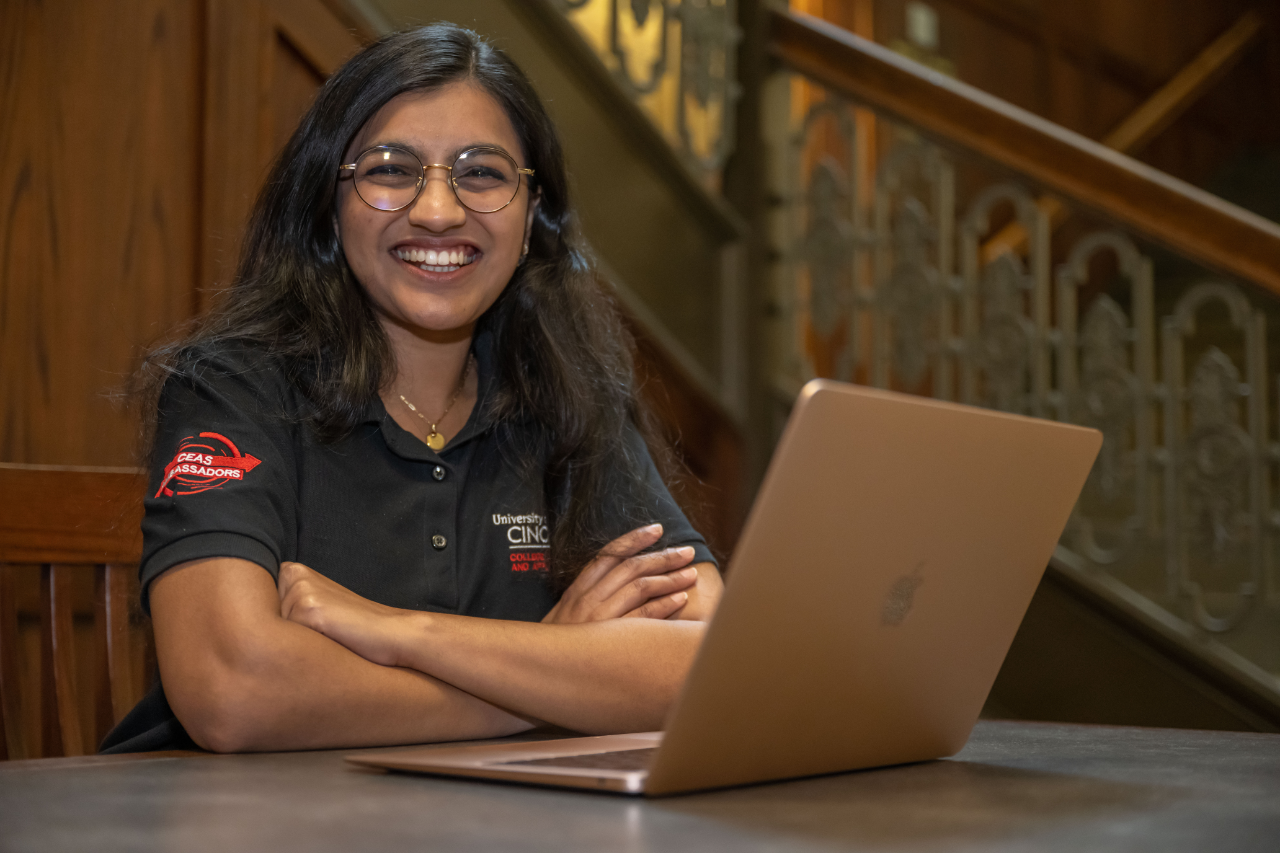 "They were very persistent and were there to help like no other college," says Chitranshi. "They were there to guide me through every step of the way since the time I started my application. They were like, 'Oh, we see you have started your application and here is what we need you to know.' They offered more guidance and I thought it was brilliant."
"Nobody in my family has ever studied internationally, so we were very lost on more things than one. Google can only help so much and even my guidance counselor, who was very experienced, said there are certain things that are school specific."
A UC recruiter, who Chitranshi found "super persistent and super consistent," stayed in touch with phone calls offering information and the chance to meet with other potential international college students in New Delhi.
If a college is ready to guide me so much, even before they know I am going to come to them, I do believe it's a university that does think about its students first.
Anusha Chitranshi
"That was definitely one of the plus points for me," says Chitranshi. "If a college is ready to guide me so much, even before they know I am going to come to them, I do believe it's a university that does think about its students first."
UC's interest in recruiting students internationally has ramped up during the past decade. The university enrolled 4,899 international students this fall with 2,621 students coming from India, which has become the top source of international students for UC. The number of students from India jumped 23% since fall 2022.
The Chronicle of Higher Education recently reported that India has overtaken China which had long been the top source of international students in the United States. The Chronicle also featured Jon Weller, director of international enrollment at UC.
As of September, in the United States there were more than 320,000 active Indian student-visa holders, compared with some 254,000 from China, according to a database maintained by the U.S. Department of Homeland Security.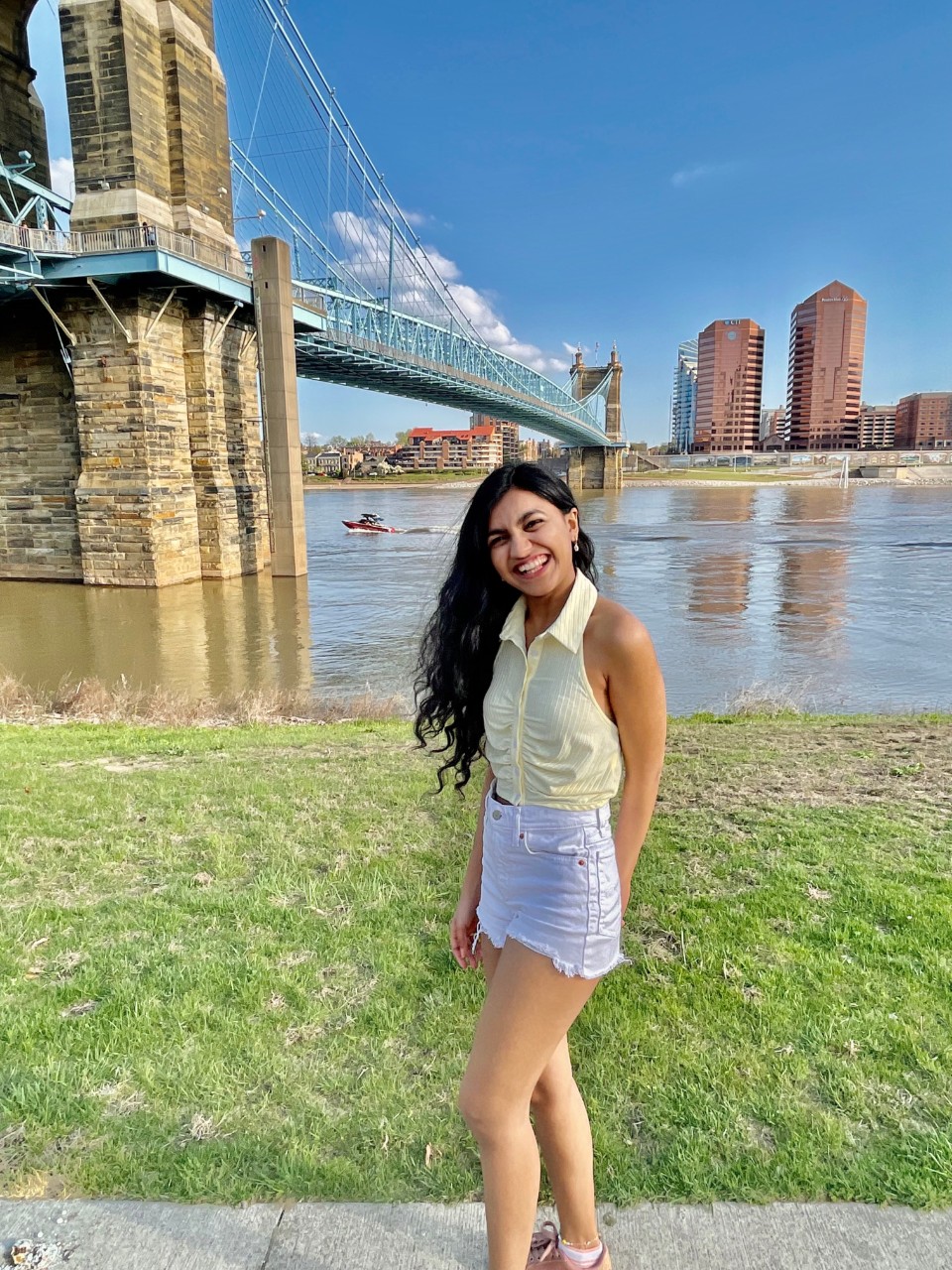 The total number of new student visas awarded for the fall of 2023 increased by 9 percent from 2022 and by 20 percent from 2019, reported The Chronicle. More than 307,000 F-1 visas were issued by U.S. consulates worldwide, cementing a post-pandemic turnaround.
At UC, two-thirds of international students are graduate students, but the number of undergrad international students, particularly in India, has been growing during the past 15 years. These undergraduate students now represent 85 different countries. The UC recruitment team has staff in India, Columbia, Jordan and Vietnam and wants to expand UC's global footprint, says Weller.
"The International Admissions Office at UC essentially replicates what American high school students experience in the college search process, but in a global context," says Weller. "We work with international students living right here in Cincinnati or living half-way across the world. We attend college fairs, visit high schools, host events, both in-person and virtual, and try to provide the best service possible in answering their questions or concerns."
"Our Cincinnati-based team does travel, but to a limited extent," says Weller. "Global staff members participate in a large number of on-the-ground recruitment events in their local countries and answer questions from students and parents through the entire enrollment process in their local time zone and native language," says Weller.
Countries with sizable international student populations at UC
India: 2,621
China: 632
Nigeria: 108
Nepal: 103
South Korea: 79
Canada: 64
Iran: 58
Ghana: 54
Taiwan: 51
Sri Lanka: 47
France: 44
Saudi Arabia: 40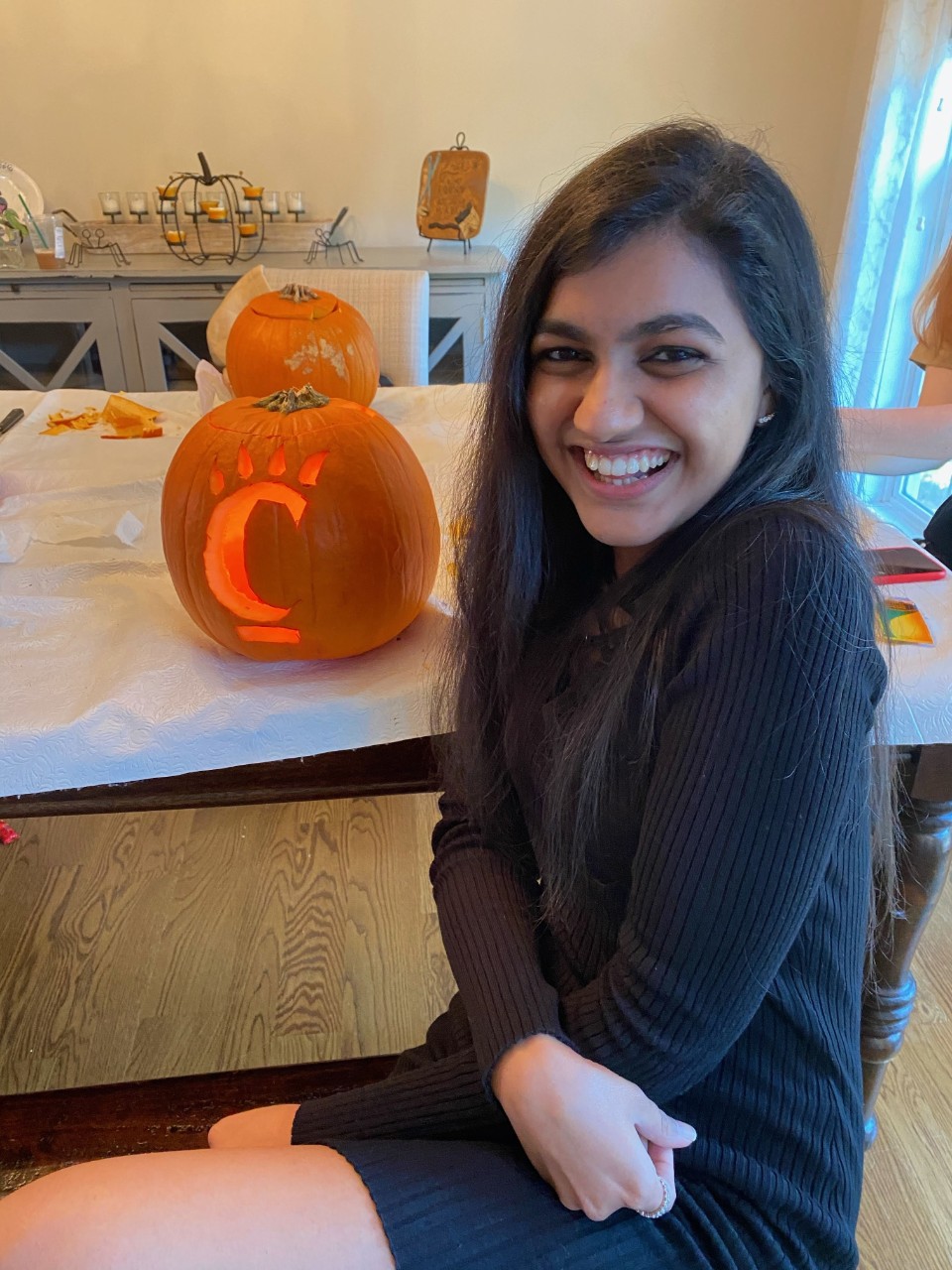 "If you want to be a top university in the United States you need to attract talented students from throughout the world," says Weller. "The increasing number of international students enrolling at UC is a sign of UC being a global destination for education. When I first started international recruitment hardly anyone outside the US had heard of the University of Cincinnati. Fifteen years later we have a strong brand name in Dubai, India, Vietnam and many other parts of the world. Students are coming to UC, being extremely successful academically, enjoying all that UC and Cincinnati have to offer, and continue to be unofficial ambassadors after they graduate too."

Weller says China is also an important source of international students at UC, with 632 students from the country enrolled this fall. But, following a national trend, the number of students from China dropped at UC by more than a third since 2019. There are however signs that Chinese students are renewing their interest in studying in the United States.
Student Chitranshi says UC was definitely a smart decision. 
She serves as an ambassador for the College of Engineering and Applied Science and the University Honors Program, is president of the Association for Computing Machinery Committee on Women at UC, is involved in social organization International Partners and Leaders, participates in student hackathon RevolutionUC and more. She has served as a peer tutor, worked as a residential adviser and held a co-op at the largest particle physics laboratory in the world, CERN in Geneva, Switzerland and at Levi Strauss & Co.
Levi Strauss has offered her a position in New York City upon graduation.
"I would 100% recommend UC to other international students," says Chitranshi. "My biggest plus as far as my personal experience at UC has been co-op. It is literally the best program that a college could offer. I know it increases the usual engineering program of four years, but the fifth year is completely worth it if you are graduating with two years of work experience even before your first full-time job."
Read the full Chronicle of Higher Education story with Jon Weller's comments. If you are asked for subscriber credentials, email cedric.ricks@uc.edu for a copy of the story.
Featured image at top: UC students posing for a selfie on Sigma Sigma Commons. Photo/Andrew Higley/UC Marketing + Brand
Become a Bearcat
Whether you're a first-generation student or from a family of Bearcats, UC is proud to support you at every step along your journey. We want to make sure you succeed — and feel right at home.
2
With UC, you see the world
September 19, 2023
Study abroad is back to 75% of pre-COVID levels at the University of Cincinnati, and a wide variety of international study options is available to students in any program. Where do you see yourself in the world?