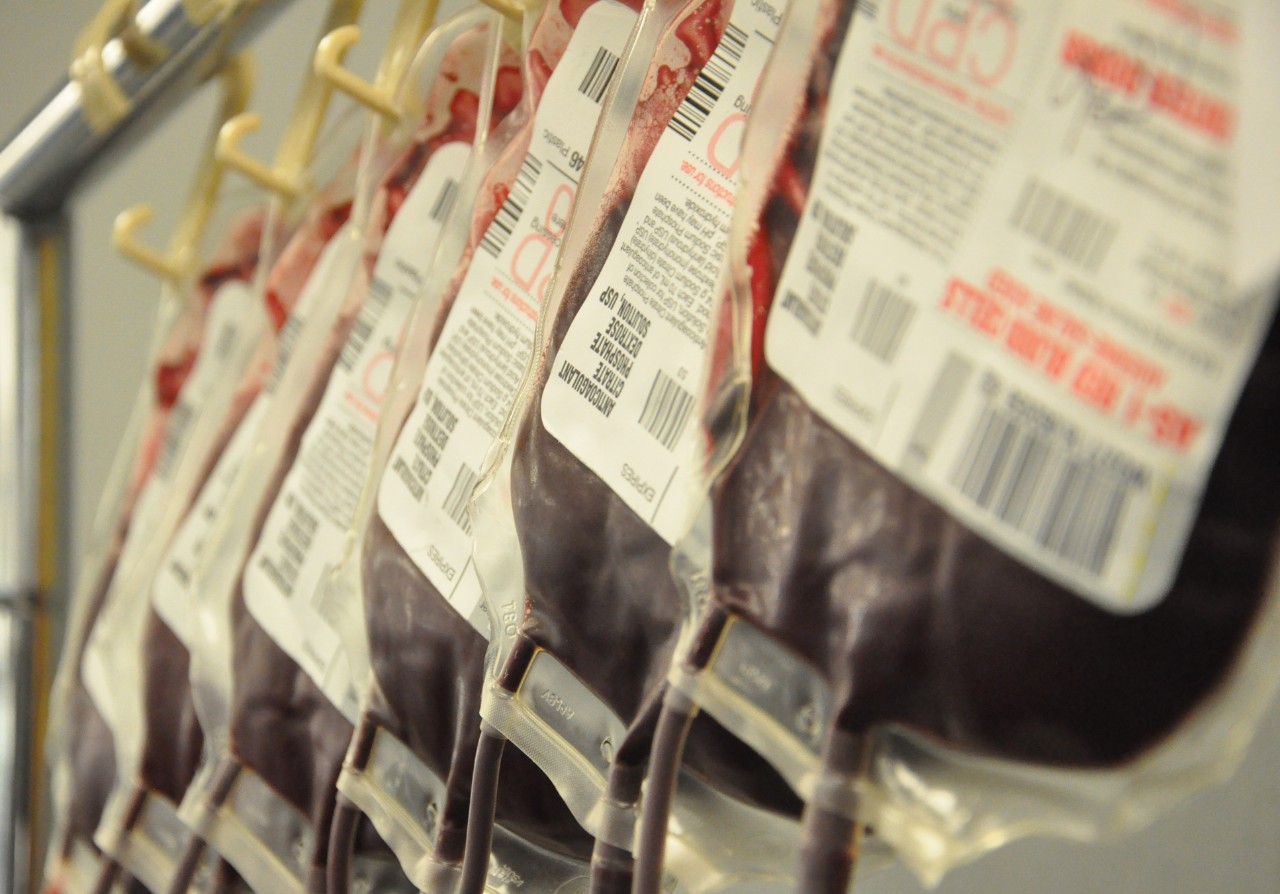 Hoxworth Blood Center issues critical appeal for blood donations in preparation for international aid amid Israeli emergency
The need for blood transfusions never stops. Hoxworth Blood Center, University of Cincinnati, is issuing a critical appeal for blood donations from the local community. 
The recent attack on Israel has brought the horror of war closer to all of us. In partnership with Blood Centers of America (BCA), Hoxworth stands ready to support the blood transfusion needs of patients on a global scale for immediate impact in times of crisis. BCA and organizations like Hoxworth play a crucial role in supporting local and global emergency response efforts. With your blood donation, Hoxworth will be prepared to act when asked by the National Emergency Management Authority.
"We are asking you to donate blood as soon as possible to help ensure there is an adequate supply of blood products available for those who require them, both locally and globally," says José Cancelas, MD, PhD, Director, CEO, Hoxworth Blood Center. "Having blood on the shelf allows us to be prepared in any emergency, which requires volunteer blood donors to roll up a sleeve and donate."
For the last 85 years, Hoxworth Blood Center has been committed to supplying all blood product needs to more than 30 hospitals in 18 counties across Ohio, Kentucky, and Indiana. Blood donations are needed every day for various medical treatments, surgeries, and emergencies. Regular blood donations help maintain a stable supply, ensuring that healthcare providers can continue to deliver essential care to patients.
By donating blood, you contribute to the resilience of our community and help Hoxworth Blood Center to respond effectively to unexpected challenges. 
To help in this time of need, please schedule your blood donation today at any of Hoxworth's seven Neighborhood Donor Centers at hoxworth.org or call 513-451-0910
Schedule a donation at a desired Neighborhood Donor Center or mobile blood drive:
About Hoxworth:
Hoxworth Blood Center, University of Cincinnati, was founded in 1938 and serves more than 30 hospitals in 18 counties in Southwestern Ohio, Northern Kentucky, and Southeastern Indiana. Annually, Hoxworth collects more than 100,000 units of blood from local donors to help save the lives of patients in area hospitals. Hoxworth Blood Center: Saving Lives Close to Home. 
2
A legacy of service
August 10, 2023
Dr. Chris Lewis first visited Tanzania nearly 20 years ago as a UC medical resident intent on making a difference in the country. Now he's instilling a passion for global health in a new generation of students through Village Life Outreach Project.
3
Greetings, grace and gratitude
July 25, 2023
A team of UC students, faculty, staff and supporters traveled to East Africa for a service-learning trip across three villages in Tanzania. They returned to campus with a transformational cultural experience and lessons that last a lifetime.