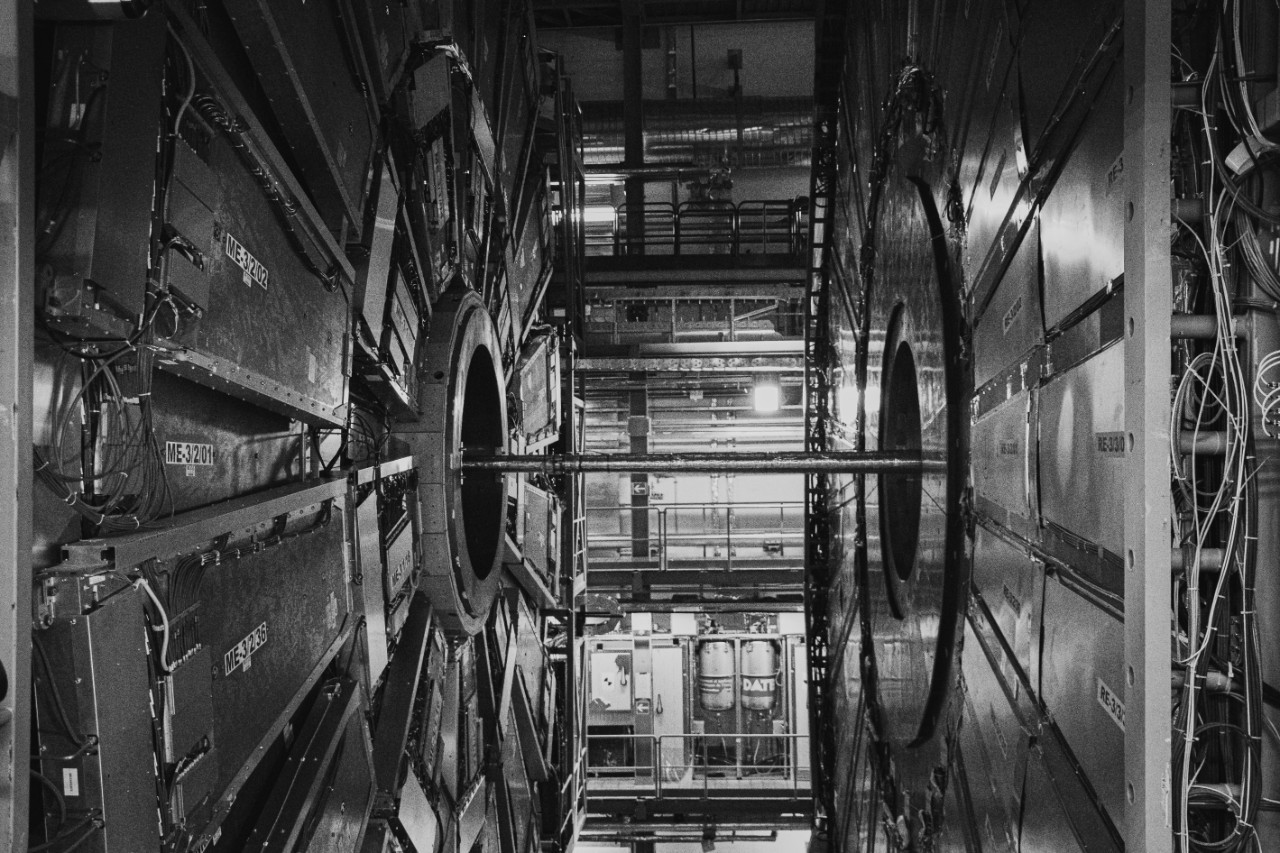 Two-time UC grad reflects on her transformative education in physics
NYU doctoral student credits UC program with pathway to success
Shira Jackson came to the University of Cincinnati to study biology only to leave with a degree in physics and a newfound resolve as a woman in STEM.
Jackson graduated from UC's College of Arts and Sciences before returning 11 years later to study biology. Instead, she was drawn to experimental particle physics.
Now for her third act, Jackson is pursuing a doctorate at New York University's Center for Cosmology and Particle Physics. She credits much of her success to her experience with UC's Department of Physics.
"The support is there, the faculty is amazing, and the program, itself, will allow students to become competitive candidates for any future they choose," she said.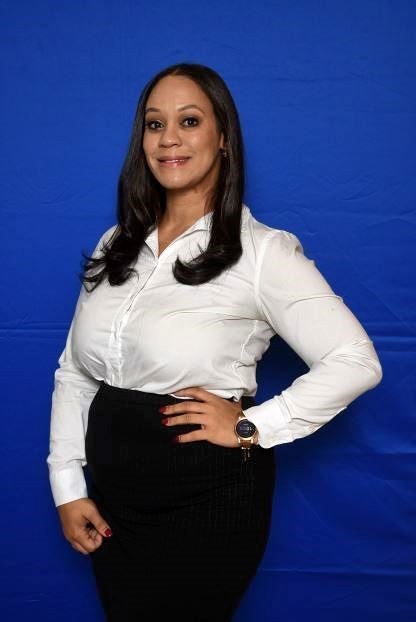 When Jackson returned to school, she wanted to get a doctorate in biology or physics. The biology program would have been her fastest track to a doctoral program, but she wasn't sure she wanted to leave physics, she said.
She spoke to UC professor-educator of physics Richard Gass.
"I knew I belonged in physics at UC, even though it was going to take me three and a half years to obtain my bachelor of science," said Jackson. "The fact that I would only have to take math and physics was an easy sell for me. It had more challenging and unfamiliar material. I was excited and hopeful for what I would be learning."

But the career-related experience she gained at UC extended beyond the classroom.
"I learned so much about myself, teaching, and learning, which I would likely never have known without this experience. Deep down, I always have loved math and physics, but I didn't always feel confident about fitting into this field and being successful," Jackson said.

"At UC, there was not only validation from myself, but also my instructors and peers that helped me trust myself more. Further, I learned from some of the best physics instructors in the world, which has inspired me even more to become an instructor myself. I know that to become as good an instructor as possible, I need to deeply understand the material."
I learned from some of the best physics professors in the world, which inspired me to become an instructor myself.
Shira Jackson, UC physics graduate
Jackson credits Gass' Intermediate Physics course for providing a major shift in her life.
"It was a crucial year for me since it was the first time I was being introduced to physics on a deeper level. It was challenging but enlightening. After being able to do that course, I gained confidence in myself," Jackson said.
Jackson earned a spot working with professor of physics Kay Kinoshita on the Belle II experiment. And she was accepted into MIT's summer research program to work on a theoretical particle physics project. Concurrent with MIT, she was accepted into a research experience for undergraduates at the University of Illinois Urbana-Champaign in theoretical particle physics. 

Beyond research opportunities, the physics department made Jackson feel welcomed and appreciated, she said.
"I never felt marginalized or treated differently in any way by any of the instructors at UC Physics. This was a major point of healing for me and allowed me the space to learn without fear of failure, despite the fact that physics is intensely demanding," she says. "I felt genuinely supported and even encouraged by the faculty and staff, such that I knew I could achieve any of my goals.

"I understand that physics is challenging in any institution; however, since I have now interacted with students from a breadth of backgrounds at many other institutions, I feel confident in saying that the UC Physics Undergraduate program is genuinely a competitive program."
Featured image at top: CERN's Large Hadron Collider. Photo/Antonio Vivace on Unsplash
By Serigne Thiam
Student Journalist, A&S Department of Marketing and Communication
artscinews@ucmail.uc.edu
2
 UC alum creates platform to encourage young women in STEM
October 6, 2021
Madelyn Leembruggen has long excelled in STEM-related subjects, with the study coming naturally to her. The alumna of UC's College of Arts and Sciences graduated Phi Beta Kappa with a 4.0 in 2018, with degrees in Physics, Astrophysics and Mathematics. Leembruggen has long been aware of the lack of representation of women role models for young girls interested in pursuing their STEM passions. Now a PhD candidate in theoretical physics at Harvard, Leembruggen set out to help inspire the next generation of women in STEM.
3
Nontraditional students find their place at UC
September 28, 2021
Nontraditional students can be hard to define and even harder to teach in a traditional environment. UC's College of Arts & Sciences makes it a point to offer flexible scheduling, learning and asynchronous options, aspects that helped Kathy Silbernagel and Al-Raheim Washington earn their liberal arts degrees this year. "In actual class setting, I saw little or no difference between my approach and those of my fellow classmates," Silbernagel says. "If there is a difference it might be in that many—maybe most—students coming out of high school do not have clear career choices in mind and this was not an issue for me." Nontraditional students are defined by one or more of seven characteristics: delayed enrollment in college; attends college part-time; works full time; is financially independent; has dependents other than a spouse; is a single parent; or does not have a high school diploma, according to the National Center for Education Statistics. How about a 70-year-old retired CEO and a family advocate and success coach in his mid-30s with a GED?