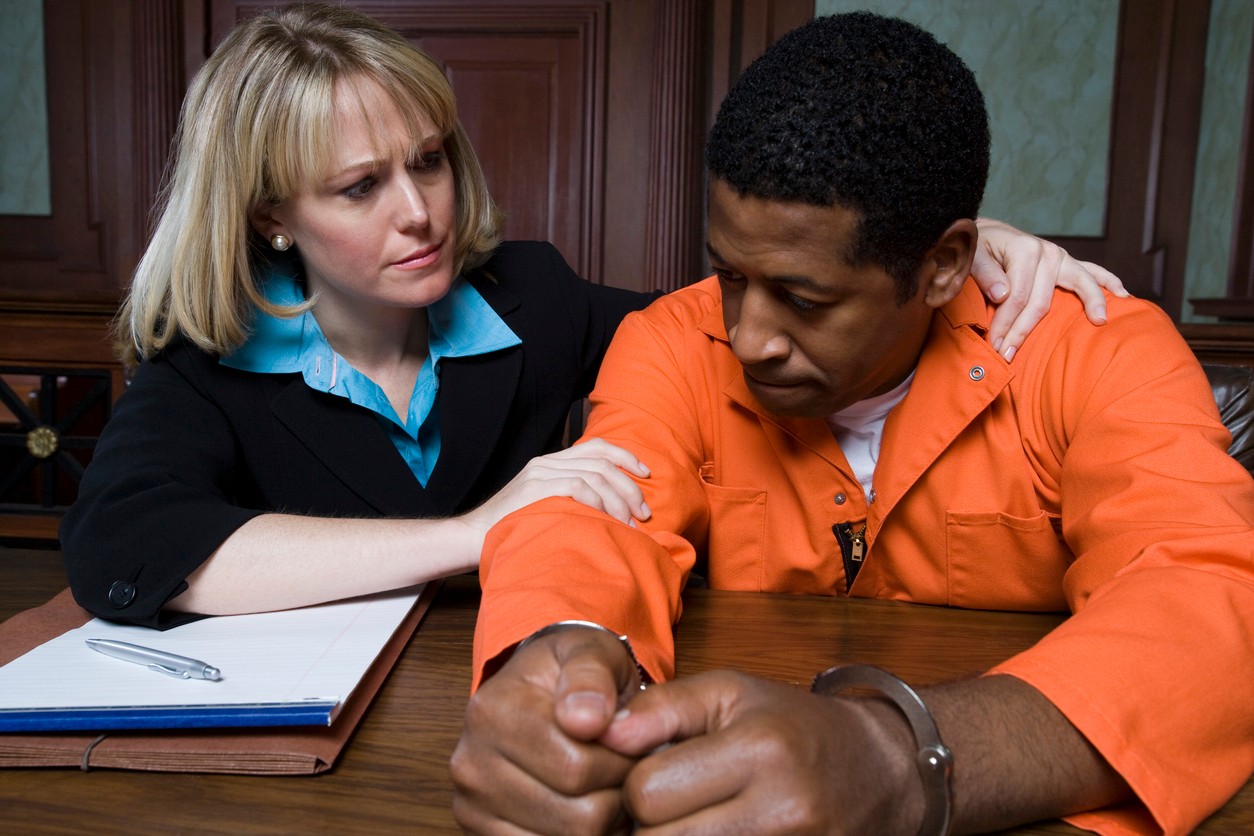 UC Law lecture explores the concept of dark pleas in post-conviction litigation
The Ohio Innocence Program at Cincinnati Law will host the program "Impossible Choices: Innocent People and Dark Plea Deals", an examination of the phenomenon of plea deals offered during post-conviction litigation in criminal cases. This CLE program will be held at 6:00 p.m., Monday, Dec. 4, at the College of Law (2925 Campus Green Drive). The event is free and open to the public.
CLE: Application has been submitted to OH and KY for 1.0 hour of CLE. Approval is expected.
A "dark plea" is a plea deal offered during post-conviction litigation in a criminal case. Research has estimated these plea deals are offered in 14% of post-conviction cases, especially where the Defendant has filed a motion for a new trial. These "dark pleas" place a Defendant in an impossible position to choose a plea deal that guarantees release from prison or to choose to continue fighting for exoneration, which places them at the mercy of a court system to prove their innocence.
This program explores the difficult situation innocent people are placed in when advocating for their innocence and being offered a plea deal. It examines how clients weigh the options when being offered these plea deals; the impact these deals have; and the legal ethics and ramifications of the plea deals.
The client panelists are individuals who have been wrongfully convicted but freed. Their discussion will focus on the client's perspective with the criminal legal system and the difficult position of being offered a plea deal when fighting exoneration.
Justice Michael Donnelly of the Supreme Court of Ohio will then join the clients to discuss the legal, constitutional, and statutory authority for plea bargains and how dark pleas are a part of that process. His presentation will include an overview of the primary steps in post-conviction litigation, explain the use of dark pleas and ethical considerations that both prosecutors and defense attorneys should follow, legislation being vetted in Ohio that would impact the use of dark pleas, and the impact that dark pleas have on innocent people and their communities. 
6:00 p.m.           Welcome and Introduction
6:05 p.m.          Client Panelists:
                          Laurese Glover, Marty Levingston
                          Marcus Sapp, Nancy Smith
Moderator:  Pierce Reed, Director of Policy and Engagement, Ohio Innocence Project at UC Law
6:45 p.m.           Question and Answer Period
6:55 p.m.           Break
7:05 p.m.           The Honorable Michael Donnelly, Justice, Supreme Court of Ohio
8:05 p.m.           Question and Answer Period
8:15 p.m.           Adjourn
Justice Michael Donnelly, Supreme Court of Ohio
Justice Michael Donnelly is the 160th Justice of the Supreme Court of Ohio, starting his Supreme Court term in January 2019. Prior to joining the Supreme Court, he spent 14 years as a judge on the Cuyahoga County Court of Common Pleas. During his time at Cuyahoga County, he spent seven years on the Cuyahoga County's Mental Health and Development Disabilities Court. He also served on the Ohio Supreme Court's Commission of Professionalism, is a faculty member in the National Judicial College and serves on the Cleveland Baseball Federation. He graduated from John Carrol University and received his juris doctorate from Cleveland State University College of Law.
Pierce Reed, Director of Policy and Engagement, Ohio Innocence Project
Pierce Reed is an attorney and director of the policy and engagement division of the Ohio Innocence Project at the University of Cincinnati College of Law. His duties include advocacy for legislative reform in the Ohio General Assembly, professional trainings of attorneys and stakeholders in criminal legal systems, coordinating the post-release support services of exonerated and freed people, and teaching and training law students and undergraduate interns on all aspects of wrongful conviction. He served previously as the senior judicial attorney to former Chief Justice Maureen O'Connor of the Ohio Supreme Court; as career law clerk to Magistrate Judge Joyce London Alexander Ford, U.S. District Court for the District of Massachusetts; as an associate in private practice; and as an Echoing Green Foundation graduate fellow. He is a graduate of Ohio University, where he earned a degree in psychology, and Northeastern University School of Law, where he earned his juris doctorate.
Client Presenters
Laurese Glover was wrongfully convicted of murder in Cuyahoga County, Ohio. He was convicted in 1996 when he was only 16 years old and sentenced to 15 years to life in prison. In 2015, Glover was granted a new trial based on the failure of the prosecution to disclose exculpatory evidence. The evidence included police reports which identified eyewitnesses' who identified a different gunman, reports of an alternate suspect threatening the victim, and a letter from the prosecutor two years after the conviction directing the reports never be disclosed. Mr. Glover was released in 2015 and the charges were dismissed in 2016.
Marty Levingston was wrongfully convicted of murder in Hamilton County, Ohio. During his trial, a jailhouse informant claimed Marty had confessed to being one of the two shooters who committed the crime. In 2009, he was sentenced to 23 years to life in prison. After years of investigation and approval for DNA testing, prosecutors approach Mr. Levingston with a plea deal.  After making an impossible decision, he accepted the plea and in February 2023, he returned home after spending 15 years in prison.
Marcus Sapp was wrongfully convicted in Hamilton County, Ohio of murder and assault from a home invasion. He was convicted in 2010 based on the testimony of one witness who identified Marcus. He was sentenced to 27 years to life. In 2023, Marcus was granted a new trial based on the discovery of exculpatory evidence that the surviving victim identified a different perpetrator. Marcus was released on January 27, 2023 after serving 13 years and is currently awaiting a new trial.
Nancy Smith was falsely accused and wrongfully convicted in Lorain County, Ohio of child sex abuse of several minors during the course of her employment as a Head Start bus driver. In 1994, Ms. Smith was sentenced to 30 to 90 years in prison. In 2009, she was released from prison based on a sentencing error in her initial conviction. In 2011, the Ohio Supreme Court restored her conviction and in 2013 she was resentenced to 12 years in prison, which she had already served. In 2021, the Ohio Innocence Project filed a motion for a new trial including witness interviews revealing the children were coached by their mother. In 2022, the trial court vacated her sentence and Nancy Smith was exonerated. 
Lead photo: istockphoto.com