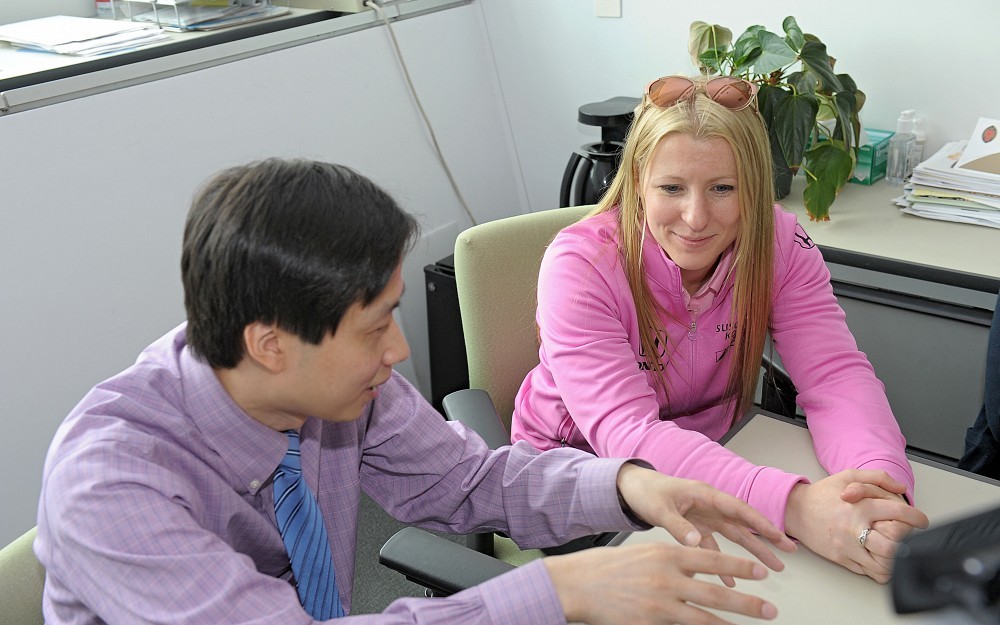 IndyCar Driver Makes Pit Stop at UC Cancer Institute
Just days before the 98th running of the Indianapolis 500, IndyCar driver Pippa Mann visited with researchers and clinicians at University of Cincinnati Cancer Institute.

Mann, who drives a pink Susan G. Komen Verizon IndyCar series car, partnered with the Susan G. Komen Foundation for a visit to the lab of Xiaoting Zhang, PhD, associate professor in the UC Department of Cancer Biology. The visit, held Tuesday, May 20, was part of the Indianapolis 500's annual media day, when each of the 33 drivers travel across the country to make appearances and meet with journalists.

Zhang is a Komen-supported researcher with the Cincinnati Cancer Center and UC Cancer Institute. He uses nanoparticles to study why certain cancers become resistant to the drug tamoxifen.

Following a tour of Zhang's lab in the Vontz Center for Molecular Studies, Mann visited clinicans at the UC Health Barrett Center. Elyse Lower, MD, director of the UC Cancer Institute's Comprehensive Breast Cancer Center and professor in the hematology oncology division at UC, led Mann on a tour through areas newly renovated through the Rooms that Rock for Chemo project.

Mann took to social media during her trip to Cincinnati and from her Twitter account ( @PippaMann), posted to her nearly 18,000 followers: "Amazing tour with @SusanGKomen co-sponsored researcher Dr. Zhang at @uofcincy. Massively important work. #breastcancer #500MediaDay."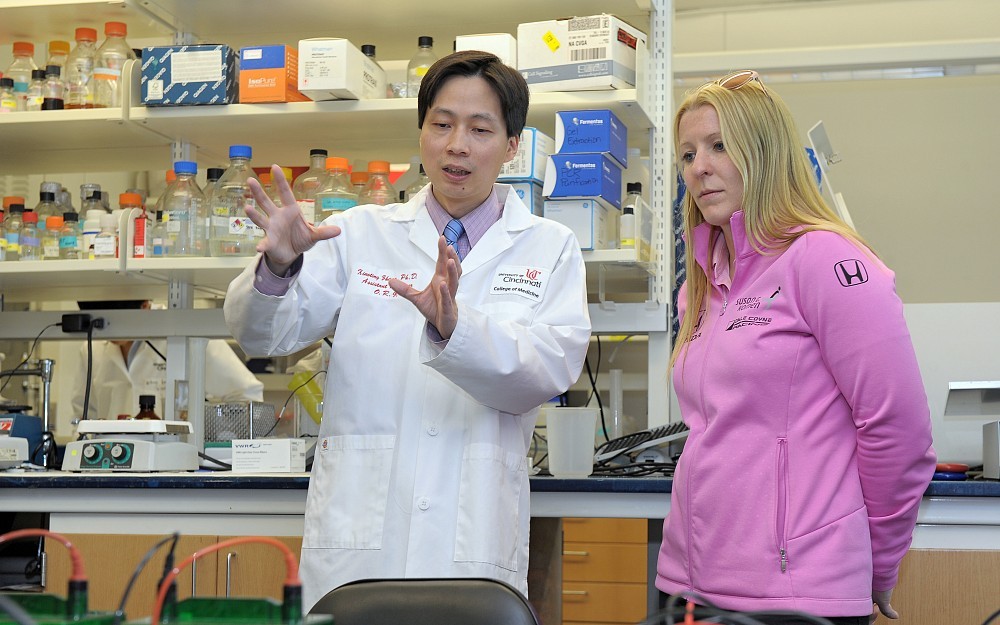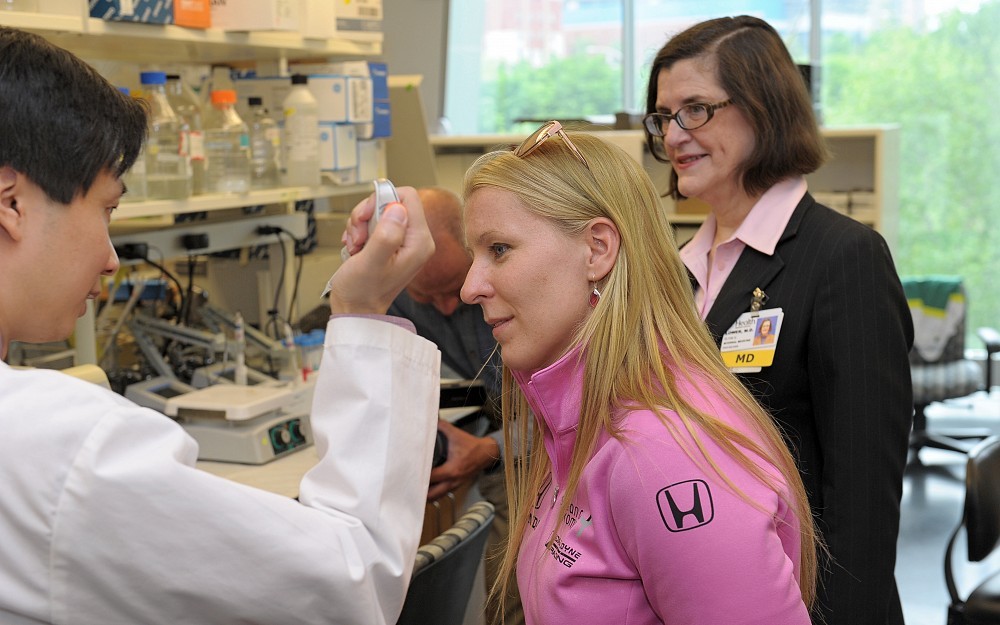 2
Widespread naloxone distribution not enough to impact overdose...
September 28, 2023
The highest ever number of opioid-related overdose deaths in the United States was recorded in 2020 at 68,630, a 68% increase in just two years. Naloxone is a medicine that can rapidly reverse an opioid overdose, but a new study out of the University of Cincinnati finds that widespread community distribution of naloxone through a take-home naloxone program did not significantly impact the median monthly opioid overdose rates.
Debug
Query for this