College of Medicine Faculty Among Accelerator Award Winners
Three College of Medicine faculty are among the recipients of awards by the University of Cincinnati Technology Accelerator for Commercialization (UCTAC). These competitive proof-of-concept grants, given out three times a year, fund translational research on UC technologies with the goal of turning new innovation into local startup companies.
Xiaoting Zhang, PhD, associate professor in the Department of Cancer Biology at the UC College of Medicine was selected for his project, "Overcoming Therapeutic Resistance of Human Breast Cancer by Multifunctional RNA Nanoparticles." This research looks at developing their recently established RNA nanoparticles that target HER2-positive breast cancer and stop production of the protein MED1 to slow tumor growth, stop cancer from spreading and sensitize the cancer cells to treatment with tamoxifen, a known therapy for estrogen-driven cancer.
MED1 is a protein often produced at abnormally high levels in breast cancer cells that when eliminated is found to stop cancer cell growth. HER2-positive breast cancer involves amplification of a gene encoding, or programming, the protein known as human epidermal growth factor receptor 2, which also promotes the growth of cancer cells. MED1 co-produces (co-expresses) and co-amplifies with HER2 in most cases, and Zhang's previous studies have shown their interaction plays key roles in anti-estrogen treatment resistance. 
Justin Benoit, MD, assistant professor and Jason McMullan, MD, associate professor, both in the Department of Emergency Medicine at the UC College of Medicine were selected for their project, "Breathing for the Patient: The Forgotten Half of Cardiopulmonary Resuscitation." With the help of Ephraim Gutmark, PhD, professor in the Department of Aerospace Engineering and Engineering Mechanics in the College of Engineering and Applied Science, this project will construct a prototype device that attaches in-line to a bag-valve mask to provide real-time feedback and after-action reports on rescue breaths delivered to a patient in cardiac arrest.
This device will enable paramedics and hospital personnel to better follow American Heart Association guidelines for cardiac arrest and facilitate future research on how oxygenation, ventilation and airway management affects patient outcomes.
Zhang, Benoit and McMullan and the other winning teams will receive immediate training on the outlines of the accelerator process and what their obligations are under the award. They will be assigned an entrepreneur-in-residence to advise them over the next six to twelve months and will conduct both proof-of-concept research and market discovery and customer validation.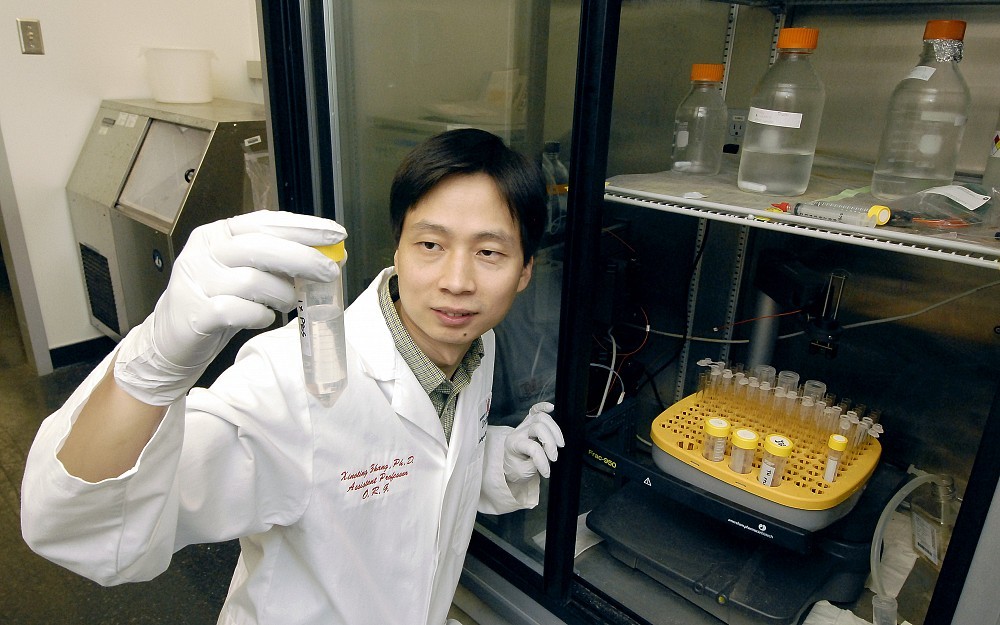 2
College Matters. Alma Matters: UC grad and UC faculty featured...
September 29, 2023
College Matters. Alma Matters. podcast features molecular geneticist Dr. Anil Menon, associate dean of undergraduate education and director of the undergraduate program in biomedical sciences in the UC College of Medicine and Pateek Raj, graduate of SPIA.
3
Widespread naloxone distribution not enough to impact overdose...
September 28, 2023
The highest ever number of opioid-related overdose deaths in the United States was recorded in 2020 at 68,630, a 68% increase in just two years. Naloxone is a medicine that can rapidly reverse an opioid overdose, but a new study out of the University of Cincinnati finds that widespread community distribution of naloxone through a take-home naloxone program did not significantly impact the median monthly opioid overdose rates.
Debug
Query for this