UC Law student selected for Equal Justice Works fellowship
Rising 3L Elizabeth Gatten one of 35 law students in the 2020 class of Rural Summer Legal Corps
Growing up in a rural small town in Western Kentucky, University of Cincinnati College of Law 3L Elizabeth Gatten knows what it's like to not have access to the services people in cities might have. Now, she'll spend her summer supporting the legal needs of rural communities in Greater Cincinnati.
Gatten was recently selected for the 2020 class of Rural Summer Legal Corps, a partnership between the Legal Services Corporation (LSC) and Equal Justice Works that supports law students who want to address pressing legal issues facing rural communities. Gatten is just one of 35 law students chosen from over 400 applications.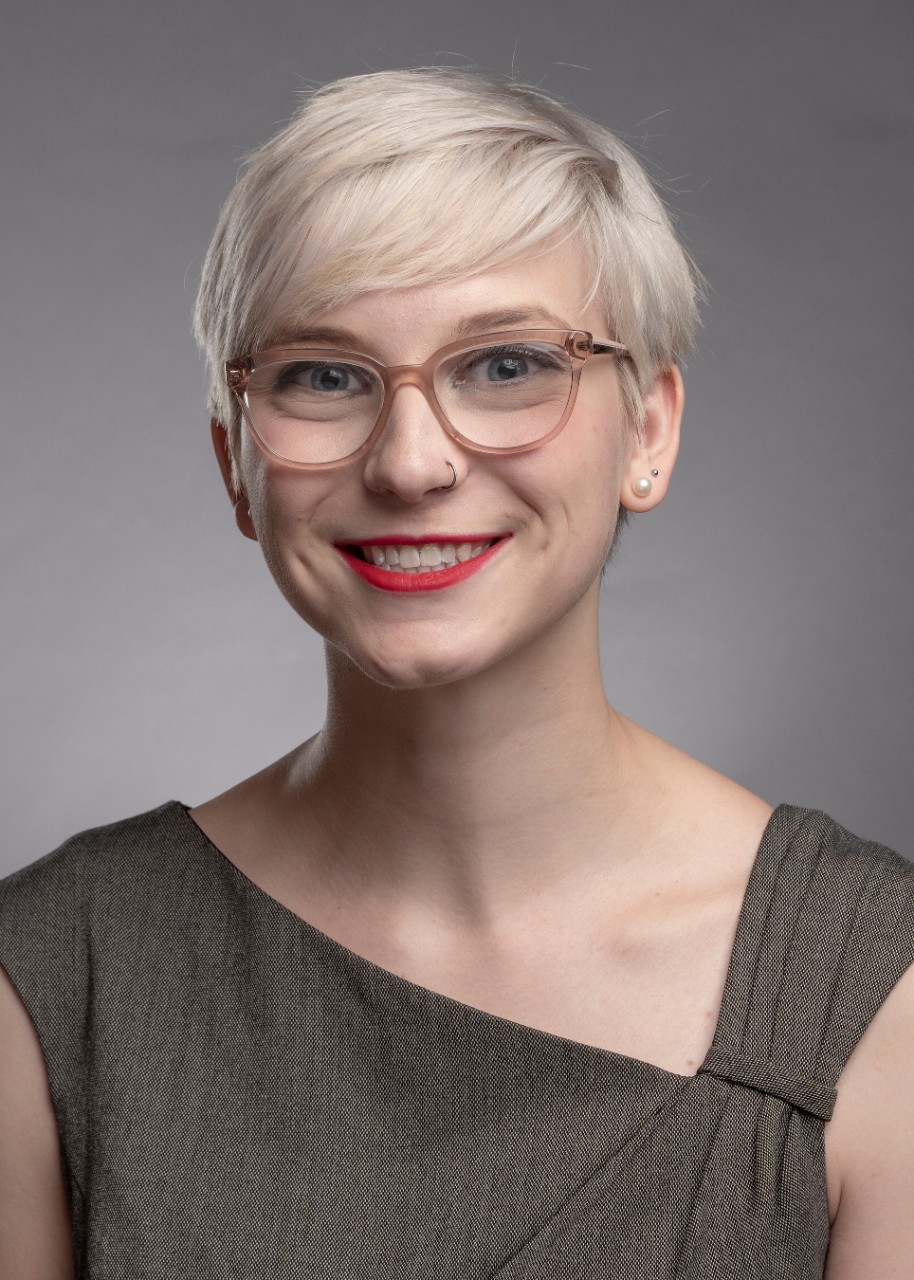 "I know what it's like to live in a really remote area and not have access to services that people who live in urban areas might have," said Gatten. "I grew up in a low-income family—my dad was a coal miner; my mom was student-teaching—and so I really identify with the clients I'll be serving."
Gatten will be hosted by the Legal Aid Society of Greater Cincinnati where she will spend the summer assisting the organization's Kinship Care Team in providing legal assistance to families in which grandparents and other relatives are caring for children affected by parental substance abuse or incarceration, with a particular emphasis on Greater Cincinnati's four most rural counties: Brown, Clermont, Clinton, and Highland.
"Equal Justice Works is proud to support Elizabeth as she puts her legal education to work at her host organization, the Legal Aid Society of Greater Cincinnati," said Aoife Delargy Lowe, director of law school engagement & advocacy at Equal Justice Works. "We are grateful to Cincinnati Law for nurturing and supporting her passion for public service."
About the University of Cincinnati College of Law
Founded in 1833, the University of Cincinnati College of Law has the distinction of being the first law school west of the Alleghenies. From humble beginnings 175 years ago in a room above Timothy Walker's law offices to its home today in Clifton (OH), Cincinnati Law has been on the leading edge of legal education. Thousands of lawyers have graduated from the law school, and about one-third practice in the Greater Cincinnati community, working in all areas of the law. For more information about the College of Law, visit www.law.uc.edu.
Interested in learning more about public interest law at Cincinnati Law? Visit the website: public interest law
Writer: Nick Ruma

1
Making music and paying it forward
May 31, 2023
Newly minted University of Cincinnati alum Hayden Glasgow says the path to becoming a working artist can be challenging. Fortunately for Glasgow, CCM '23, the generosity of others is allowing him to pursue a music career.
2
Mission not impossible
May 30, 2023
UC's School of Criminal Justice offers pathways to career placements with the U.S. Secret Service through connections and experience-based learning. Meet the students who found work experience through internships and alumni that hold career positions in the federal law enforcement agency.
3
WLWT: How one of Ohio's newest lawyers went from federal prison...
May 30, 2023
UC Law alum Damon Davis spoke with WLWT-TV about his journey from former federal prison inmate to accomplished attorney. Davis spent four-and-a-half years behind bars after being convicted of federal drug and gun charges in 2017. This month he took the Ohio Bar Admissions and is now a public defender in Hamilton County.
Debug
Query for this