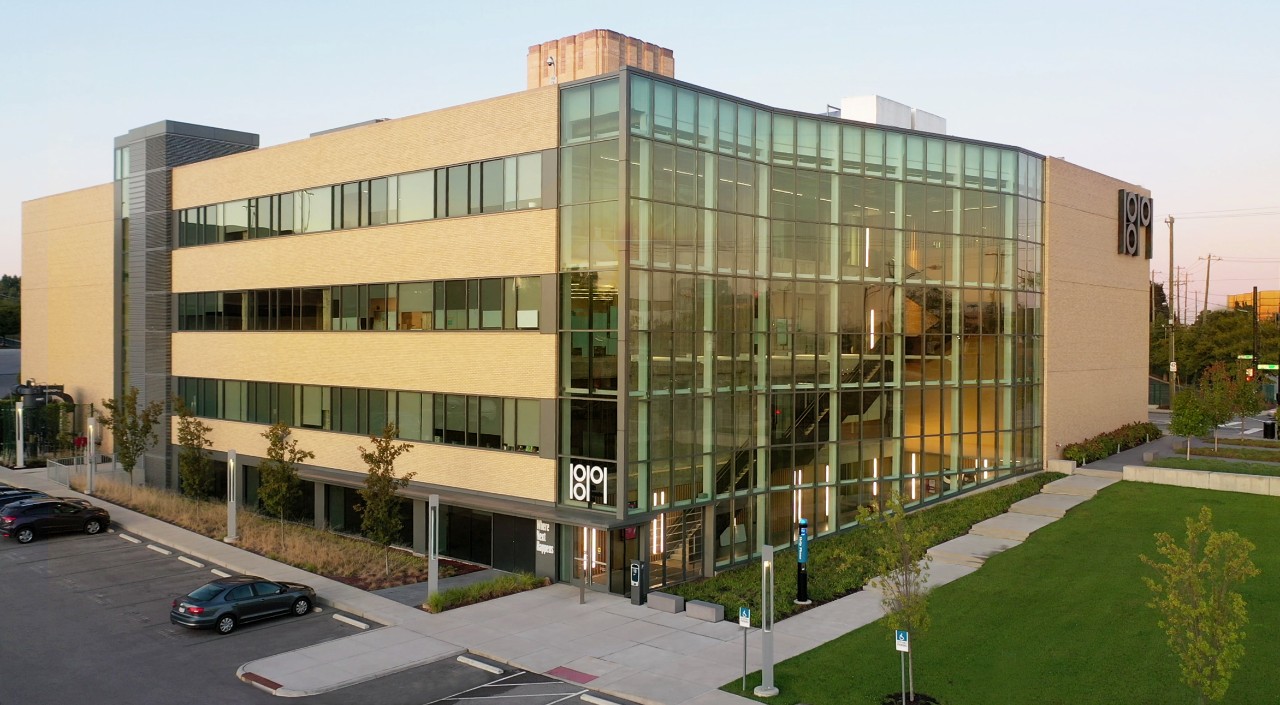 UC makes 2019 top 100 for patents
Report ranks the top 100 universities named as first assignee on utility patents granted
The University of Cincinnati ranks No. 96 on the Top 100 Worldwide Universities Granted U.S. Utility Patents in 2019 report, released earlier this month by the National Academy of Inventors (NAI) and the Intellectual Property Owners Association (IPO).
"We are honored that our world-class researchers are being recognized for their efforts," said UC Chief Innovation Officer David J. Adams. " We have worked diligently to accelerate the movement of intellectual property from the lab to the marketplace in recent years.  We have eliminated barriers for researchers by developing 'friction-free' processes that have become the blueprint for the state of Ohio. UC provides a world-class environment for researchers to accelerate and commercialize their efforts."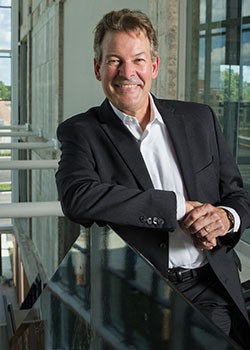 The Ohio I.P. Promise, an initiative to make Ohio universities more attractive to innovators and entrepreneurs, is based upon UC's approach to intellectual property commercialization. The Ohio I.P. Promise brings together the state's higher education institutions to provide a unified process for commercialization so students and faculty have a clear path to commercialization of their research in Ohio.
Including UC, there are 57 Member Institutions of the NAI represented this year in the Top 100. They hold an aggregate total of 4,685 patents spanning a wide variety of fields, such as medicine, technology, and engineering.
"It is an honor to be recognized globally alongside so many prestigious institutions," Adams said. "As one of only two public Carnegie Level 1 Research Institutions in Ohio, the University of Cincinnati is honored to have its researchers recognized for their efforts. This recognition also provides a beacon to future researchers seeking an institution that provides them unique IP rights and makes it easy for them to commercialize their research."
Published annually since 2013, the report ranks the top 100 universities named as first assignee on utility patents granted by the USPTO in the 2019 calendar year. The report uses data obtained from the U.S. Patent and Trademark Office (USPTO) and highlights the vital role patents play in university research and innovation. 
"For researchers, students and staff looking to develop their ideas, UC provides the ideal environment." Adams said. "We have vast support resources both inside and outside of the university. We work diligently every day to meet the needs of our Bearcats."
Featured image: The 1819 Innovation Hub, home to the University of Cincinnati's Office of Innovation. Photo/Creative+Brand
Innovation Lives Here
The University of Cincinnati, classified as a Research 1 institution by the Carnegie Commission, is ranked in the National Science Foundation's Top-40 public research universities and secured a spot on Reuter's World's Most Innovative Universities list. UC's students and faculty investigate problems and innovate solutions with real-world impact. Next Lives Here.
1
UC and GE partner to introduce high schoolers to engineering
September 21, 2023
Rising 9th and 10th graders experienced a free, weeklong, immersive engineering camp at the University of Cincinnati as part of GE's Next Engineers program. Students completed hands-on engineering design challenges while being mentored by GE Aerospace volunteers, industry professionals and current College of Engineering and Applied Science (CEAS) students.
2
UC ranked by National Academy of Inventors
September 21, 2023
The University of Cincinnati has been recognized as one of the top universities that advance innovation and invention in the United States by the National Academy of Inventors (NAI). The newest ranking list from the NAI, "Top 100 U.S. Universities Granted U.S. Utility Patents," used data provided by the United States Patent and Trademark Office to highlight the top American universities that generated utility patents. UC was ranked No. 72.
3
Know Stroke Podcast: UC expert discusses past, present and...
September 21, 2023
The University of Cincinnati's Joseph Broderick, MD, recently joined the Know Stroke Podcast to discuss the current state of stroke research, including the FASTEST trial he is leading to test a potential treatment for strokes caused by ruptured blood vessels in the brain.
Debug
Query for this