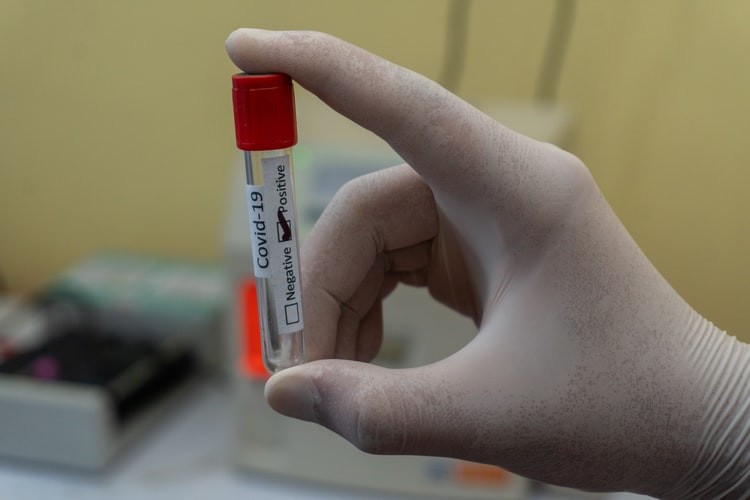 New COVID-19 antibody test may be more reliable
UC transplant surgeon part of a national team developing new test
A University of Cincinnati transplant surgeon is part of a national team of researchers that has helped develop a serological test targeting transplant patients that may better detect antibodies in response to SARS-CoV-2, the novel coronavirus causing COVID-19.
Transplant patients are at increased risk of death and suffer more severe disease from COVID-19, so ensuring a more accurate test is one way to keep this at-risk population safe during the pandemic, says E. Steve Woodle, MD, William A. Altemeier Chair in Research Surgery at the UC College of Medicine and director of solid organ transplantation for UC Health.
Woodle joined researchers at Emory University, Stanford University and the University Health Network in Toronto, Canada, collaborating with Thermo Fisher Scientific which is providing the test.
"The multiplexed assay differs from other available antibody tests for COVID-19 because it doesn't look at just a single protein from the virus, but rather it measures antibody responses to several SARS-CoV-2 viral proteins," says Woodle. "In addition, the assay also measures antibodies to each of the four related coronaviruses that cause the common cold."
"This test allows us to determine whether the antibody detected in the assay is a result of the common cold or COVID-19," says Woodle. "That's an advantage no other currently available test provides. The research potential afforded by this new test is particularly exciting. COVID-19 is an unusual disease, in that antibodies, which are usually protective, may in some patients make the disease worse."

The new test will provide robust information on how well antibodies function giving physician-researchers a better understanding of how antibodies may either combat or worsen disease, explains Woodle. 
"By combining this assay with other technologies we have developed at UC, we may gain valuable insights into determining whether a patient's antibodies are good or bad," says Woodle.
Thermo Fisher Scientific is providing the test known as the LABScreen COVID Plus Assay. It used the Luminex XMAP technology to detect multiple distinct antibodies and fragments making it more specific than current tests and able to reduce false positives caused by infections with common coronavirus.
"The backbone of this assay is the Luminex platform and that test is used every day in transplant patients," says Woodle. "We thought since that technology is available in every human leukocyte antigen lab in the country, we thought it convenient to develop a COVID-19 assay since transplant patients are at heightened risk of the novel coronavirus."
Thermo Fisher Scientific is planning to submit an Emergency Use Authorization to the U.S. Food and Drug Administration for the LABScreen COVID Plus Assay.
Featured test tube image courtesy of Unsplash.
Impact Lives Here
The University of Cincinnati is leading public urban universities into a new era of innovation and impact. Our faculty, staff and students are saving lives, changing outcomes and bending the future in our city's direction. Next Lives Here.

Stay up on all UC's COVID-19 stories, read more #UCtheGood content, or take a UC virtual visit and begin picturing yourself at an institution that inspires incredible stories.
1
WVXU: UC study examines hesitancy to treat childhood anxiety...
February 3, 2023
The University of Cincinnati's Jeffrey Strawn and Jeffrey Mills and Cincinnati Children's Hospital Medical Center's Angela Scott joined WVXU's Cincinnati Edition to discuss a recent study examining hesitancy to treat childhood anxiety with medication.
3
New species of voiceless frog discovered in Tanzania
February 2, 2023
University of Cincinnati researchers discovered a new species of frog in Africa that has an unusual trait: it's completely silent. The Ukaguru spiny-throated reed frog does not croak, sing or ribbit. It is among the few frogs that do not vocalize to other frogs.
Debug
Query for this