Larry Elsasser Scholarship & Recipients
A well-known Bearcat alum, Larry Elsasser, Ed '65, MEd '73, served as a UC employee for 35 years. For most of those years, Larry served as the director of Tangeman University Center.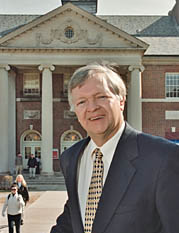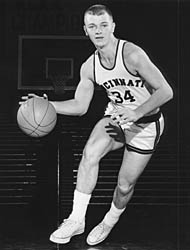 In 1961, Elsasser was recruited to play baseball and basketball. Although baseball was his passion, he had a memorable basketball career, playing guard when UC defeated Ohio State in 1962 for the NCAA championship. After graduation, he played professional baseball for the Kansas City Athletics, the forerunner to the Oakland A's. He later became a Cincinnati Public school teacher, then a math teacher at Raymond Walters College, where he also worked as assistant director of the Campus Center. In 1970, he transferred to the Uptown Campus as assistant director of Tangeman University Center, where he became director in 1976. Larry retired in 2005.
Larry's commitment to the university and to the students at UC was always professional and enthusiastic. With Larry's passing in 2010, his colleagues and friends at the university established a scholarship in his name to recognize UC students, who also serve the university as student employees.
The Larry Elsasser Memorial Scholarship is awarded annually in the fall semester to student employees who work at the University of Cincinnati and who meet the following criteria*:
The student must be an undergraduate and enrolled as a full-time student at the University of Cincinnati at the time of application.
The student must be employed by the university as an enrolled student worker at the time of application for the scholarship and award.
The student must be employed by the following university departments/units: Campus Services, Resident Education and Development, Roar Tour Guides, One Stop Student Service Center, New Student Orientation Office, or Facilities Management.
The student must have completed two semesters of academic work (not including CCP/Dual enrollment credits) and hold a cumulative university grade point average of 3.0 or better.
Application form (self-nomination) and brief essay (300 words or less) describing the value you have received through your employment at the university as a student worker.
Supervisor evaluation.

*Note: Omission of any of the above criteria will disqualify applicants from consideration.
For the 2022 spring semester, the annual Larry Elsasser Memorial Scholarship recipients: Julian Hill, Emily Keith and Lucy Wesley were awarded $1,000 each.
Campus Services Marketing | Resident Advisor | Class of 2023
Julian Hill is a third year student studying Marketing and English from Toledo, OH. Julian shared, "Since I've stepped foot on UC, it has felt like home. A big part of this sensation was my experience with the Transitions Program out of the AACRC, and the Business Fellows Program out of Lindner College of Business." According to Julian, those two campus-based communities have had a big influence on his time at UC. Julian has definitely kept himself occupied with campus organizations. Julian is currently involved in the AACRC as a BASE Mentor, Business Fellows as the new VP of Recruitment, Director of Advocacy for Residence Hall Association, and an RA in Scioto Hall. Julian decided to study Marketing and English, because as he said, "I am not 100% where I want to end up, but being able to write, communicate and sell products and services are skills that can be used in any discipline." Julian further shared, "I have learned through my time with Anthony Muñoz Foundation and Campus Service Marketing that I want my work to make a difference. I enjoy marketing, because I am able to communicate important information and positive messages to a broader audience. Being on the Campus Services Marketing Team has left a tremendous mark on my time here at UC, because they have shown me what it means to be a part of a team. I have learned so much about the marketing field in my position as a marketing assistant that compliments what I have been learning in the classroom."

Resident Advisor | Class of 2022
Emily Keith is a senior, double majoring in Spanish and Music Education. Emily's goal in life is to open her own music and dance studio after teaching her knowledge to others.  Additionally, Emily is interested in pursuing a higher education in Administration. "Here at UC, I am the Music Director of the UC Vocaholics (a gender-inclusive, competitive and pop a cappella group), a member of OCMEA, and a volunteer Café Assistant at the 86 Coffee Bar," states Emily. On campus, Emily is both a RA in UPA and a DA in Siddall Hall. "This is my third and final year in both of these positions, and I have enjoyed them thoroughly." Emily further shares her experience, "Having the chance to foster meaningful relationships and a positive community amongst my residents has been such a joy. There is nothing that I love more than helping others and building relationships, and these jobs have certainly allowed me to do that. These positions have helped me grow both as a young adult and a teacher. I will carry into my career many of the values and skills that I have learned in my time as a RA and DA. I am forever grateful for these positions and the grand impact they have had on my collegiate career."
Parking Services | Class of 2022
Congratulations to Lucy Wesley! Lucy is currently a senior, graduating in spring 2022 with a Bachelor of Arts in Communication and a Political Science minor. Lucy shared, "my four years at UC have been amazing." Lucy is enrolled in the Army Reserve Officer Training Program (ROTC). The ROTC program allows college students to obtain their degree, while preparing to enter the military upon graduation. Lucy summarizes her experience by stating that UC has allowed her to chase her dream of becoming an officer in the Army. In May, Lucy will be commissioned into the Army Signal Corps, with the rank Second Lieutenant. According to Lucy, there's a sense of pride that comes with being a UC student worker, "Campus parking can seem irrelevant; however, my UC Parking Services supervisor always reminds us that parking is one of the first impressions that people have of our campus. It's not the job's duties that make it special, though. The other student workers are what make it special. I get to work with people from all over the state of Ohio, other states, and even coworkers from around the world. UC Parking Services welcomes all international students. Working with a diverse body of students has also enhanced my confidence as a leader. I am going into a career in the Army where soldiers come from some of the hardest backgrounds. Additionally, my supervisor role has showed me why empathy is so important. That is something which I will be able to keep with me for the rest of my life."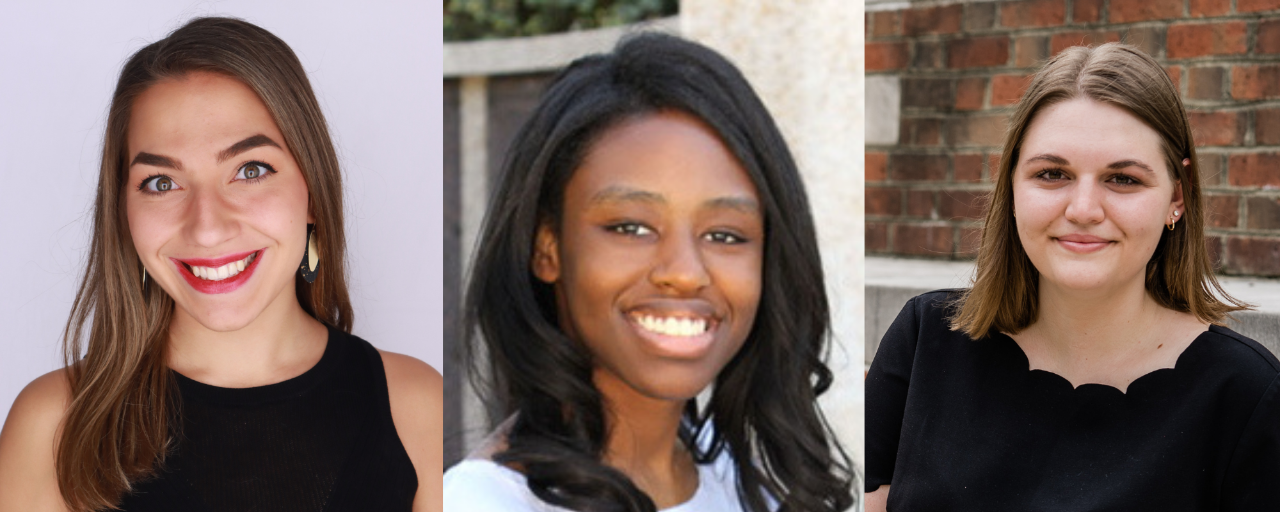 For the 2021 spring semester, the annual Larry Elsasser Memorial Scholarship recipients: Aprilynne R. Gable, Nichole Criner, Ania Cosby and were awarded $1,000 each.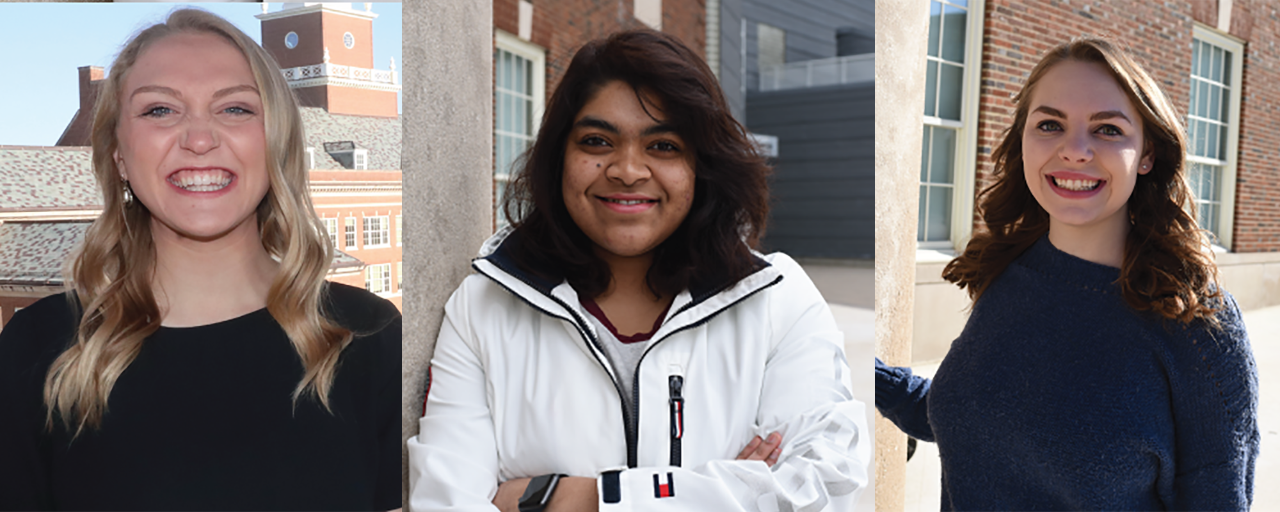 Three winners were awarded the Larry Elsasser Memorial scholarship: Hannah McJessy, Aratrika Pan and Kayla French were each awarded $1,000 for the 2020 spring semester.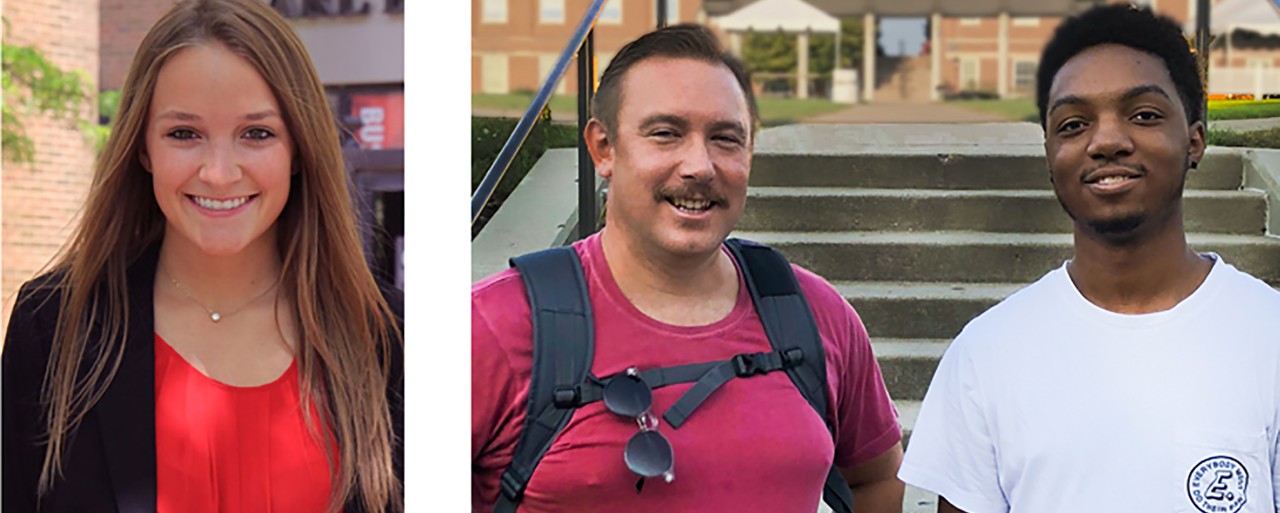 For the first time ever three students - Kelly Higgins, Anthony Crawford, and Ethan Bastian - took home the Larry Elsasser Memorial Scholarship; each was awarded 1,000 for the 2019 Spring Semester.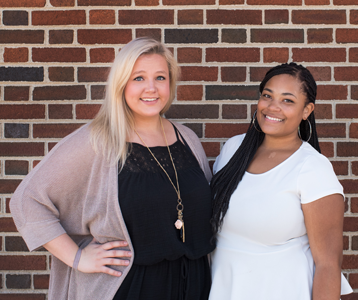 Two first-generation UC students, Hanna Sorensen and Tyneshia Daniel, received the annual Larry Elsasser Memorial Scholarship; each was awarded $1,000 for the 2018 Spring Semester. Hanna works as a Resident Advisor and Tyneshia works for Student Activities and Leadership Development.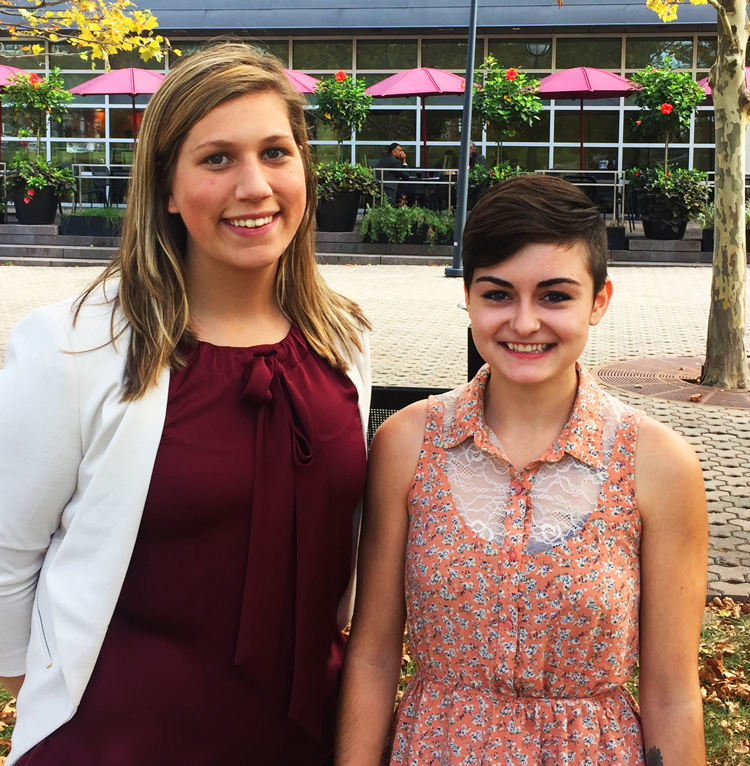 Alyssa Albek, a Learning Community Peer Leader in the First Year Experience, and Kelsie Gerard, with The Cincinnati Project were awarded the fourth annual Larry Elsasser Memorial Scholarship award for the 2017 spring semester.