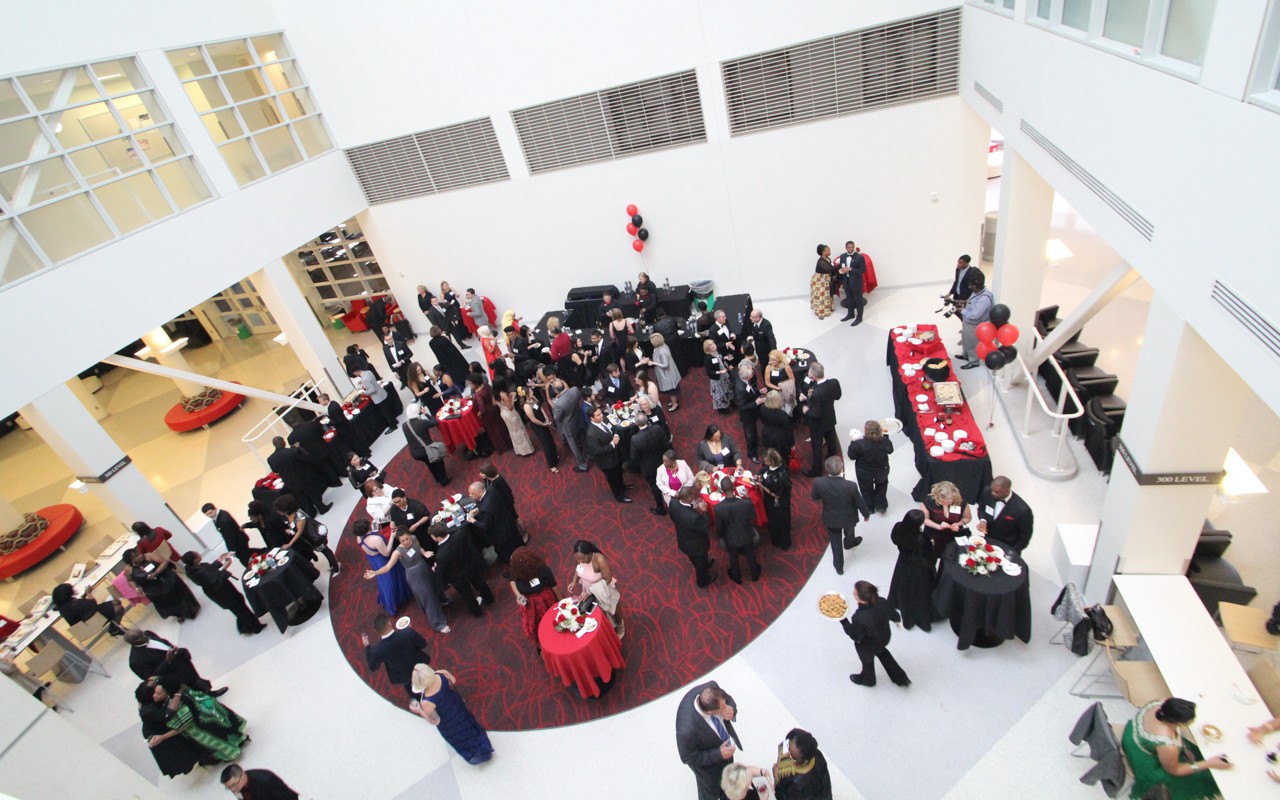 UC's student union, Tangeman University Center, is full of activities year-round. In addition to Great Hall and extensive meeting rooms, these alternate venues add versatility to this historic building.

Versatile space on level 3, used for student events, receptions and information fairs.
Set-ups and capacities
Lecture: 80
Seating at rounds: 80
Tables for career/job fair: 40
Tables around perimeter: 20

Dimensions: 45 ft. by 50 ft.
Want to show a movie or make a presentation in a theater setting? MainStreet Cinema seats 200 in classic padded theater seats.

Tangeman University Center Steps
The formal entrance to the student union is an impressive backdrop to receptions, wedding ceremonies, dedications or photography shoots. Capacity varies by event type.