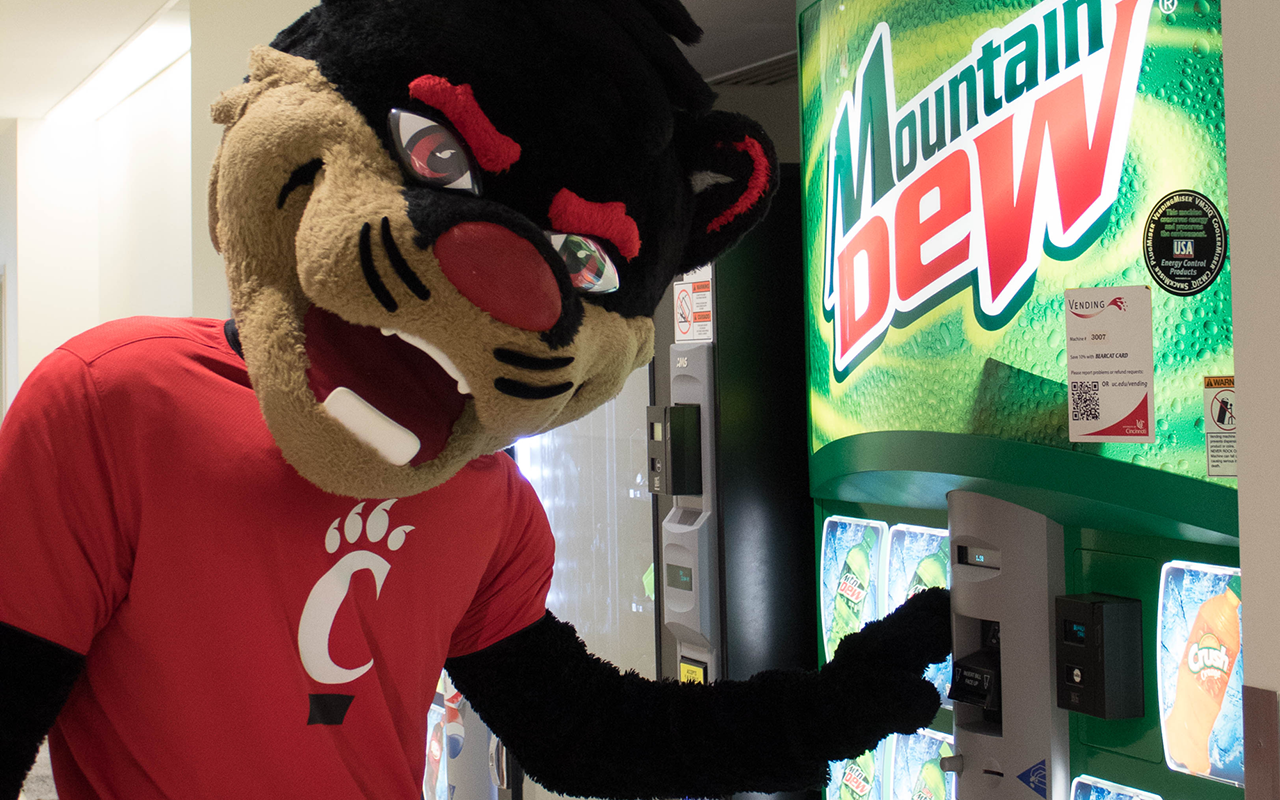 University Vending Services, a department within Campus Services Operations, operates over 150 cold bottle beverage vending machines and over 100 snack machines on the UC campuses.
Your beverage selection includes many choices including classic favorites such as Pepsi, Diet Mountain Dew, Aquafina, Dr. Pepper, fruit juices, iced teas, Gatorade, etc., along with rotating flavors and seasonal favorites like Bang, Starbucks Frappuccino, RockStar, etc.
Bearcat Card Discount
Receive a 10% Discount off all beverage vending (except at Clermont) when you use your Bearcat Card.