When visiting TUC, you may enter at any one of five points:
Level 1 Catskeller (across from Nippert Stadium)
Level 2 Bearcats Plaza (Food Court entrance)
Level 3

Main (by large pillars)
Bookstore (between North and South wings)
Veteran's/CCM Bridge
Enter Bearcats Café Dining Center from MainStreet in the South wing, to the right of the Bookstore entrance.
The MainStreet Connection Center (Level 3) and Event Services Desk (Level 4) are convenient for questions and directions.
Restrooms are located on every floor in the North Wing.
There are three pedestrian elevators:
East side of North Wing (Levels 1-4)

Off the main corridor in South Wing (Levels 2-4)
Inside UC Bookstore (Levels 2-3)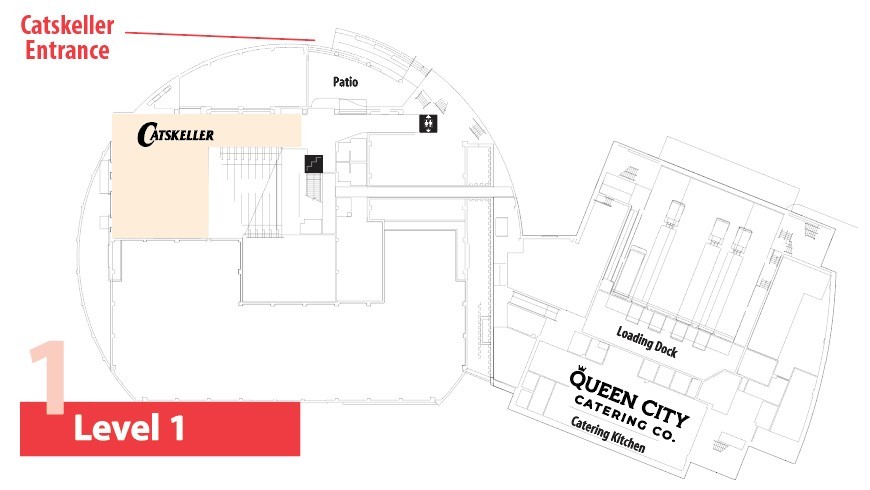 Catskeller
MainStreet Cinema - Lower Level - exit only
Classic Fare Catering Kitchen & Offices
Loading Dock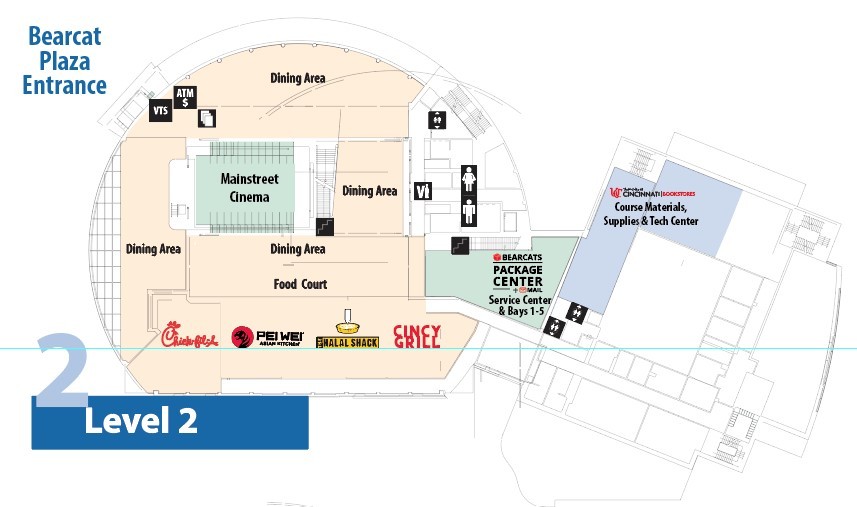 ATM - Fifth Third
Bearcat Card Value Transfer Station
Bearcats Package Center + Mail
Food Court

Chick-fil-A
Panda Express
Qdoba
Cincy Grill

MainStreet Cinema
Ice & Vending Machines

WEPA Print Station
Bearcats Package Center + Mail
UC Bookstores

Course Materials, Supplies and Tech Center

Campus Services administrative offices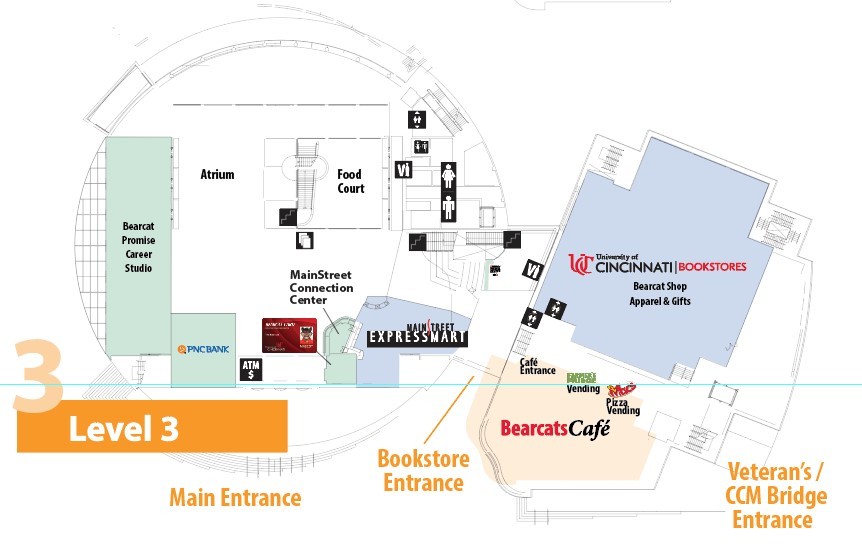 All Gender Restroom
ATM - PNC 
Bearcat Card Deposits
Bearcat Promise Career Studio
Main Lobby (also known as Atrium)
MainStreet Connection Center
MainStreet ExpressMart

PNC Bank



Vending Machines

WEPA Print Station
Bearcats Café Dining Center
UC Bookstores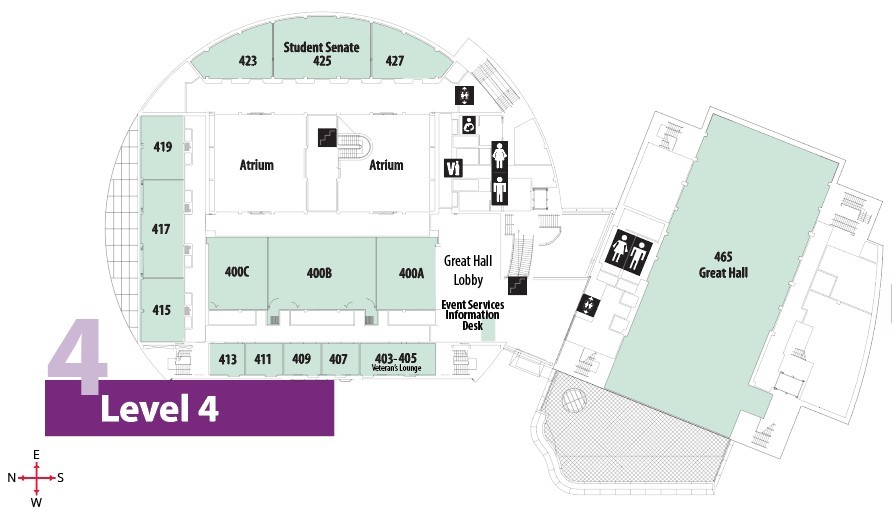 Event Services Information Desk

Lactation Room
Meditation Room 409
Meeting Rooms
Student Senate Room 425

Vending Machines




Veterans Lounge Room 403