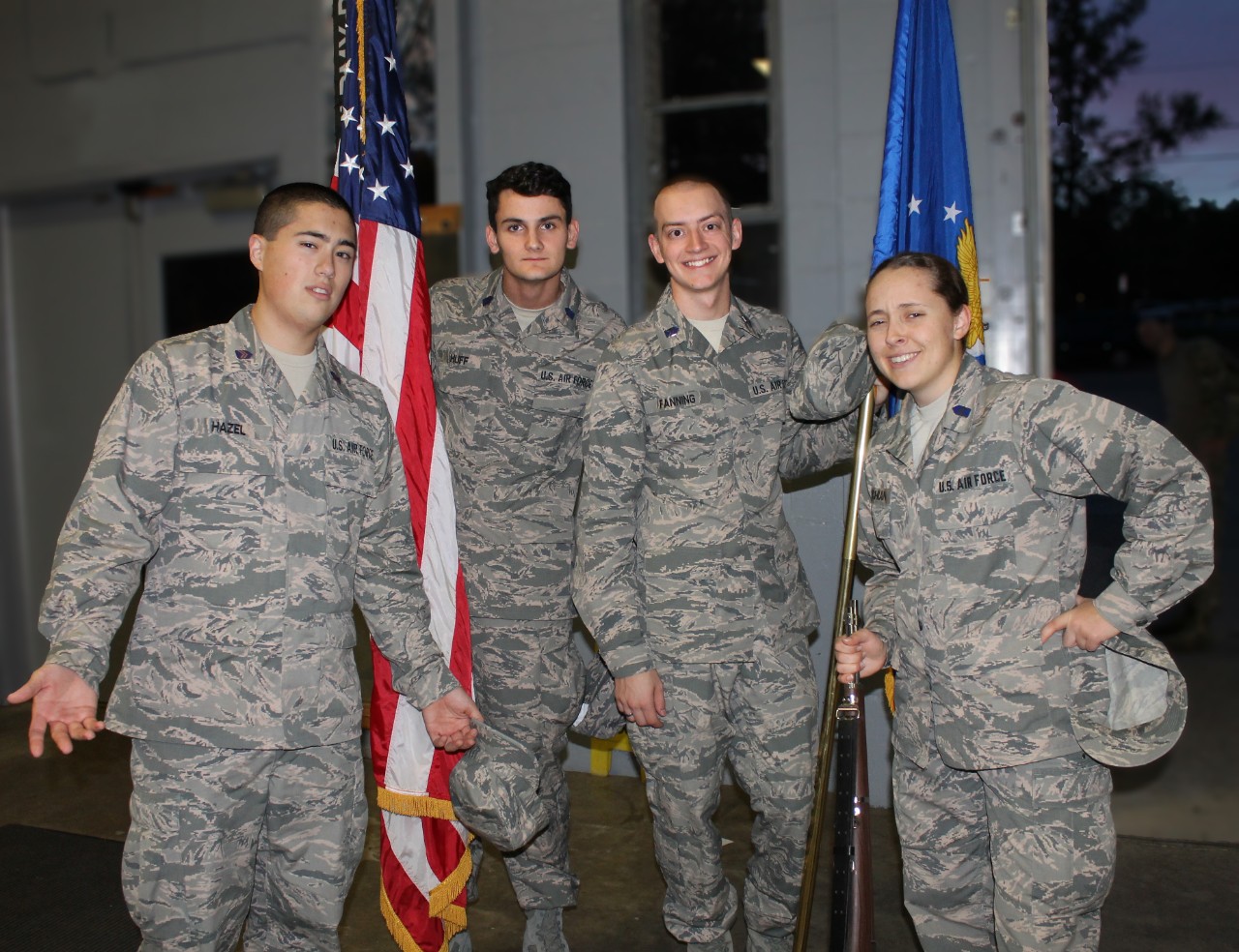 UC student grows as a leader and mentor through ROTC
University of Cincinnati mechanical engineering student Bryan Fanning has always loved engineering and aviation. His time at UC and with the Air Force Reserve Officers' Training Corps (ROTC) has allowed him to combine these passions. Eventually, he hopes to become a test pilot.
"I think it would be amazing just to fly.  I'd even enjoy testing new airframes and giving engineering feedback," says Fanning, a fourth-year student in UC's College of Engineering and Applied Science. 
Fanning originally started making concrete steps toward this goal his senior year of high school, when he applied for and received a scholarship from the Air Force. Before that, Fanning hadn't really considered the ROTC program, but he came into UC with an open mind. After being in the program for four years, he's never looked back.
"The people are outstanding, and the work we do is great," says Fanning. "ROTC has really opened up my eyes to a different aspect of leadership that I hadn't been exposed to before."
Through ROTC, Fanning has had ample opportunities to grow as a leader. During his sophomore year, he oversaw fifty cadets, delivering monthly progress reports to wing staff and getting to know his fellow students. As the years progressed, Fanning became a sort of mentor for some of these underclasspersons.
"I would not be the student that I am today without [Bryan's] guidance," says Margaret Miller, a UC Arabic studies and French student and fellow ROTC cadet. "Bryan puts a tremendous amount of effort and attention to detail into all of his endeavors, and he never settles for low quality work. He leads by example, and I truly do accredit a lot of my success to his leadership and advice."
Fanning had never really thought of himself as a mentor, but he has always enjoyed helping others and seeing them succeed. He attributes these values to his parents, who instilled in him a moral code from a young age. He's also driven by something bigger.
"If you have the capability of making this place better and making the people in it more successful, then you should jump on it," says Fanning. "I think one of the worst things you can do is settle for less when you could be excellent. I try to live by that."
Fanning doesn't know what the future holds for him and is still figuring it out as he goes. He has his eyes on a pilot slot, but he also sees himself being happy with a long career in the U.S. Air Force, as long as he can leave a lasting impact.
"The Air Force has a tremendous impact on the lives of people around the world. We owe so much of our capabilities and freedoms to the military," says Fanning. "Allowing people in the US to live free is really inspiring to me, and I want to be a part of that."
Featured image at top: Bryan Fanning with several of his fellow ROTC cadets. Photo/Bryan Fanning.
Find your path
Interested in encouraging others as you find your path to academic success? If so, apply to UC as an undergrad or graduate inspirational Bearcat. As part of UC's Next Lives Here strategic direction, UC's students makes positive and real-world impact.