New Staff Senate to provide advocacy, opportunity
Board of Trustees approves creation of Staff Senate to advance staff development and role in university affairs
Staff enrichment is a key pathway within the University of Cincinnati's Next Lives Here strategic direction, and a new Staff Senate will further empower staff members in nurturing the university's culture and unleashing its vision.
The UC Board of Trustees voted Tuesday to adopt a resolution to create the university's first Staff Senate. And this new universitywide body will provide staff members with another avenue to contribute to UC's innovative leadership among urban, public universities. In addition, the Staff Senate will fulfill a larger role in identifying challenges, offering solutions and bringing these to the attention of UC's top administrators.

Elections are expected to be held in March 2019.

"This is something staff has wanted for a long time, and we are very happy to see this initiative become a reality," said Janet Staderman, director of Communiversity and co-chair of the Staff Senate Advisory Committee. "Our focus is to provide service to staff through advocacy, education and appreciation."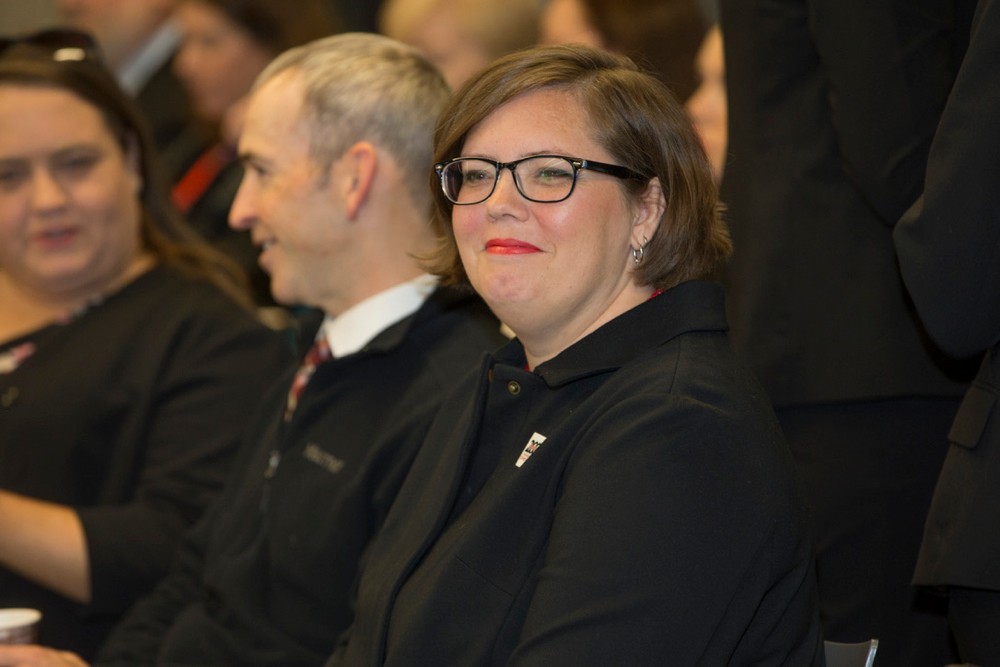 The Advisory Committee was charged with creating the Staff Senate bylaws and procedural documents. The committee will spend the coming months presenting and introducing its concept and framework, while also gathering feedback on each of UC's campuses.
Staff Senate Advisory Committee co-chair Tamie Grunow, UC senior associate vice president and chief of human resources, said, "Working alongside the Staff Success Center, we can now take staff enrichment to a higher level, carving out defined career paths and giving staff a voice in university matters."

"We will listen to solutions as people come forward saying, 'This could be better,'" she added. "We want to hear problem-solving solutions, and all ideas will be welcome."

The Staff Senate is expected to be comprised of about 40 members — one per 100 UC staff members — from across all university business units. The senate will elect officers, including a chair, co-chair, secretary, treasurer and committee chairs. The committees are expected to include:

Budget and Human Resources
Information Technology
Communication and Recognition
Membership and Representation
Governance
I'm looking forward to the energy and insights the new Staff Senate will bring as the university enters its third century.
Robert Ambach, senior vice president for administration and finance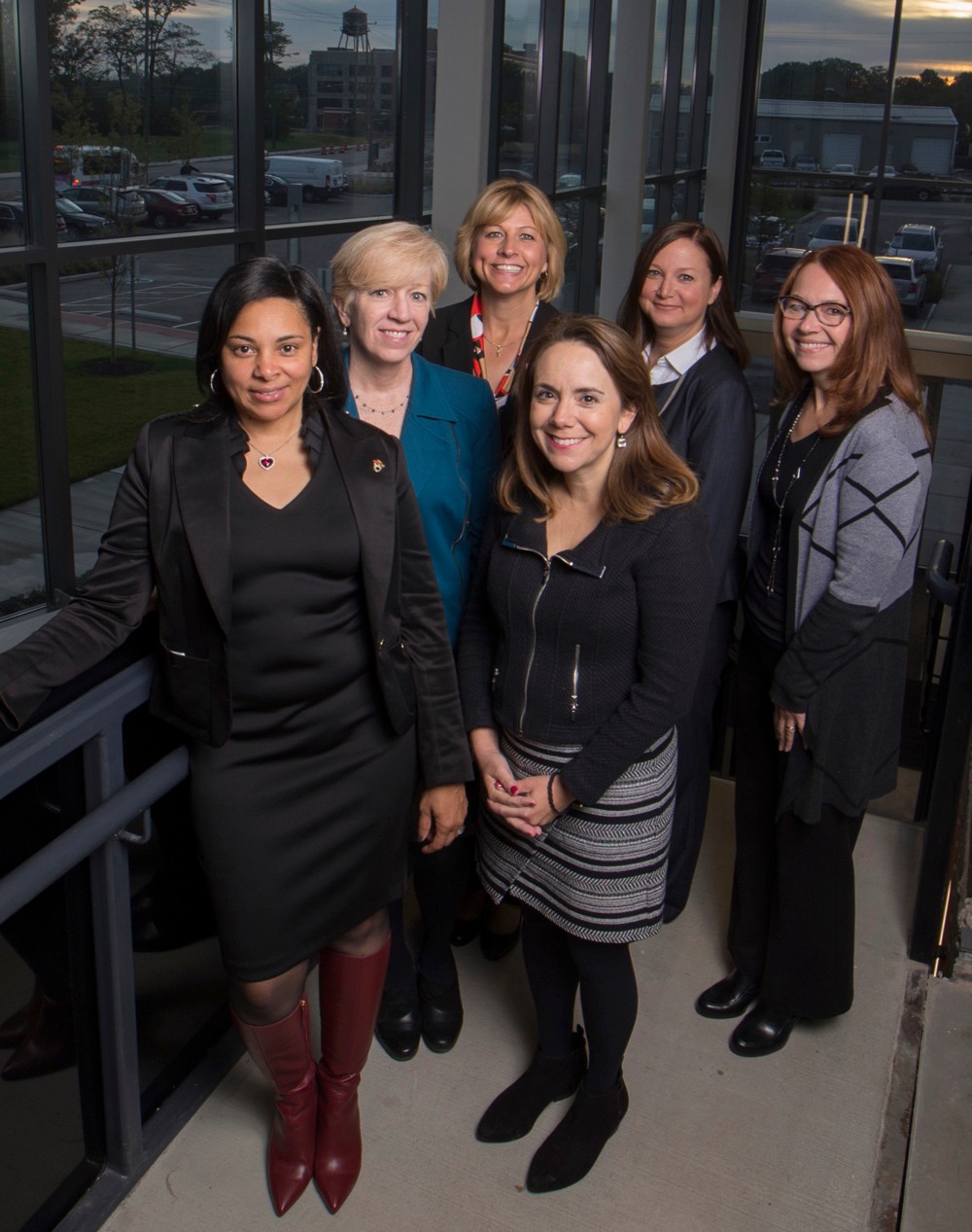 All full-time employees that are not principally charged with teaching are eligible to participate in the Staff Senate, including members of bargaining units.
The Staff Senate will contribute to the strategic direction pathway known as Staff Enrichment by incorporating staff expertise into university decision making; increasing morale and employee retention; advocating for staff development and recognition; and improving cooperation between departments, colleges and campuses.
For example, Staff Senate representatives may participate in search committees related to university senior administrative positions, participating in candidate interviews and submitting evaluations and recommendations.

And the Staff Senate will have direct lines of communication to the university's highest offices. The senate chair will serve as the Staff Senate's representative to the UC Board of Trustees, the president's cabinet, the provost's office and human resources.

The idea for the Staff Senate began as a service learning project by a 2016-17 UC Women Lead cohort. At its annual retreat — which coincided with UC's presidential search — the project cohort talked about UC staff and considered the things most important to them. "It came up that staff did not have representation in the presidential search committee," explained co-chair Staderman, who credits Nicole Blount, UC Board of Trustees executive director of board relations and Staff Senate committee member, for the initial idea of a Staff Senate service learning project.

"We recognized that the inclusion of a staff voice would elevate staff morale and engagement on campus, while enriching the community as a whole," said Blount.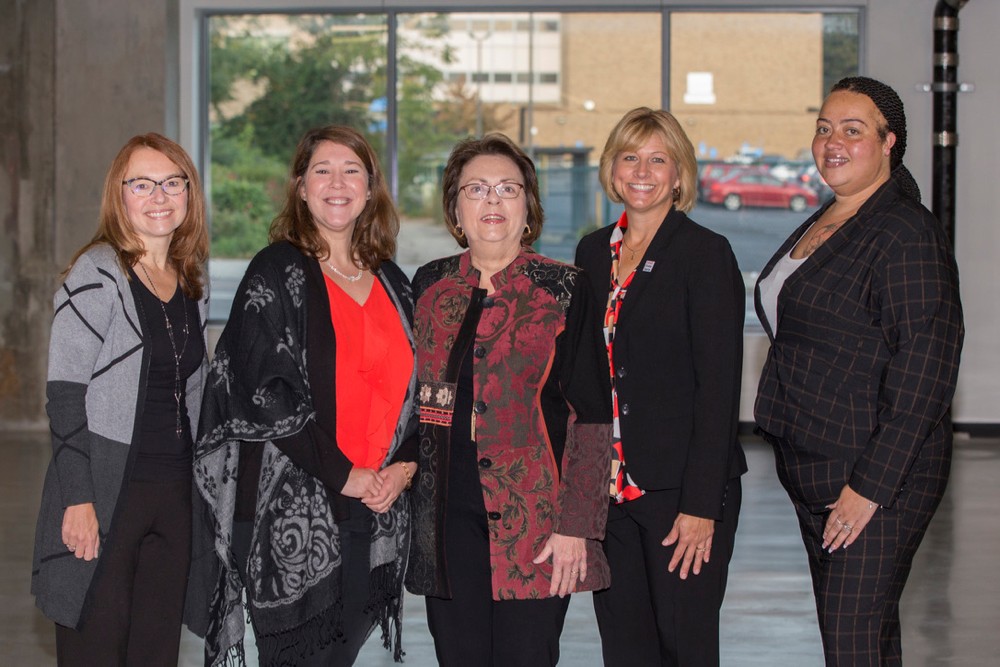 Proponents of the Staff Senate found an ally in UC President Neville Pinto, who was familiar with the concept of a staff senate from his previous leadership roles at the University of Louisville and was supportive of introducing the idea at UC.
When he unveiled Next Lives Here, President Pinto included the concept of a staff council in the strategic direction. He then tapped Robert Ambach, senior vice president for administration and finance, to provide overall leadership to the Staff Enrichment pathway, and Ambach asked a Staff Senate Advisory Committee to carry forward with planning.
"I want to thank and congratulate all of those involved in this pioneering effort," said Ambach. "Staff and staff enrichment contribute a great deal to the university's mission of service, teaching and research. The dedicated efforts by our Staff Senate Advisory Committee and by all staff in partnership with our faculty and students are creating unconventional pathways and important impacts on behalf of our entire campus community.
"I'm looking forward to the energy and insights the new Staff Senate will bring as the university enters its third century."

The Staff Senate Advisory Committee includes not only Staderman, Grunow and Blount but also Lacey McCarthy, business manager, UC Blue Ash, Larry Caras (accounts payable), Chris Collins (UCIT), Evans Finklea (facilities), Christine Gilliam (College of Medicine), Renee Hargrove (Student Affairs), Lauren Lantz (human resources), Kerry Overstake (Marketing + Communications), Debra Peters (bursar) and Cynthia Treacy (Arts and Sciences). Also assisting with the effort was Kathy Qualls of the Office of the Provost.
Featured image at the top: Members of  theUniversity of Cincinnati's new Staff Senate Advisory Committee: front row, Chris Collins, senior IT manager, UCIT; Christine Gilliam, HR director, College of Medicine; Nicole Blount, executive director, Board of Trustees; Lacey McCarthy, business manager, UC Blue Ash; Renee Hargrove, director Business Affairs, Office of Student Affairs & Services; Maria Keri, formerly Linder College of Business and Kerry Overstake, asst. director Web Communications, Marketing + Communications. Back row: Janet Staderman, Program Director, Communiversity and Tamie Grunow, senior associate vice-president and chief human resources officer. photo/Joseph Fuqua II/UC Creative Services

Not pictured: Lauren Lantz,  senior director Labor Relations; Larry Caras, director of Business Affairs, Finance-Accounts Payable; Deb Peters, executive staff assistance, Office of the Bursar and Evans Finklea, housekeeping coordinator, Finance-Facilities-Building Services.

1
UC celebrates Marian Spencer Scholars
September 22, 2023
The University of Cincinnati celebrated the legacy of UC alumna Marian Spencer by recognizing 20 students awarded her namesake scholarship during a Sept. 9 induction ceremony. The Marian Spencer Scholars are all high-achieving graduates of the Cincinnati Public School system.
2
With UC, you see the world
September 19, 2023
Study abroad is back to 75% of pre-COVID levels at the University of Cincinnati, and a wide variety of international study options is available to students in any program. Where do you see yourself in the world?
Debug
Query for this