How well does your health care provider understand you?
Learn why leaders at the University of Cincinnati have been grappling with this question and why they're working to change the diversity and cultural competency of our health care workforce
Sean Brown always knew he wanted to be a nurse — the profession held by his grandmother.
As a boy, Brown's grandmother would take him along to work with her. She ran an adult day care facility. He watched as she cared for each patient, discussing their condition and organizing resources both the patient and family needed.
"She would tell me, 'Nursing takes a certain type of heart.'"
Inspired by his grandmother, Brown, who attended high school in the suburbs of Cleveland, knew he wanted to make a difference and positively impact others. Brown chose to pursue his nursing degree at UC.
"I was very particular about the type of program I wanted," says Brown. "After I was admitted into the UC College of Nursing, I was given the opportunity to interview with Dean Glazer for the Leadership 2.0 Program. I could tell she was committed to diversifying the nursing workforce through the recruitment and retention of students from underrepresented backgrounds."
The development of programs and initiatives to grow a more diverse and inclusive environment that reflects the university's urban community is part of UC's strategic direction Next Lives Here.
Research shows that the cultural competence of America's healthcare workforce is becoming increasingly important. Now, more than ever, clinicians are seeing patients with a broad range of cultural perspectives, which, according to research published in the Journal of the American Medical Association, directly impacts how patients present medical issues, as well as their expectations about the care they should receive. As a result, the ability of providers to understand the relationship between cultural beliefs and behaviors can directly impact health outcomes, as recently reported by  The Washington Post.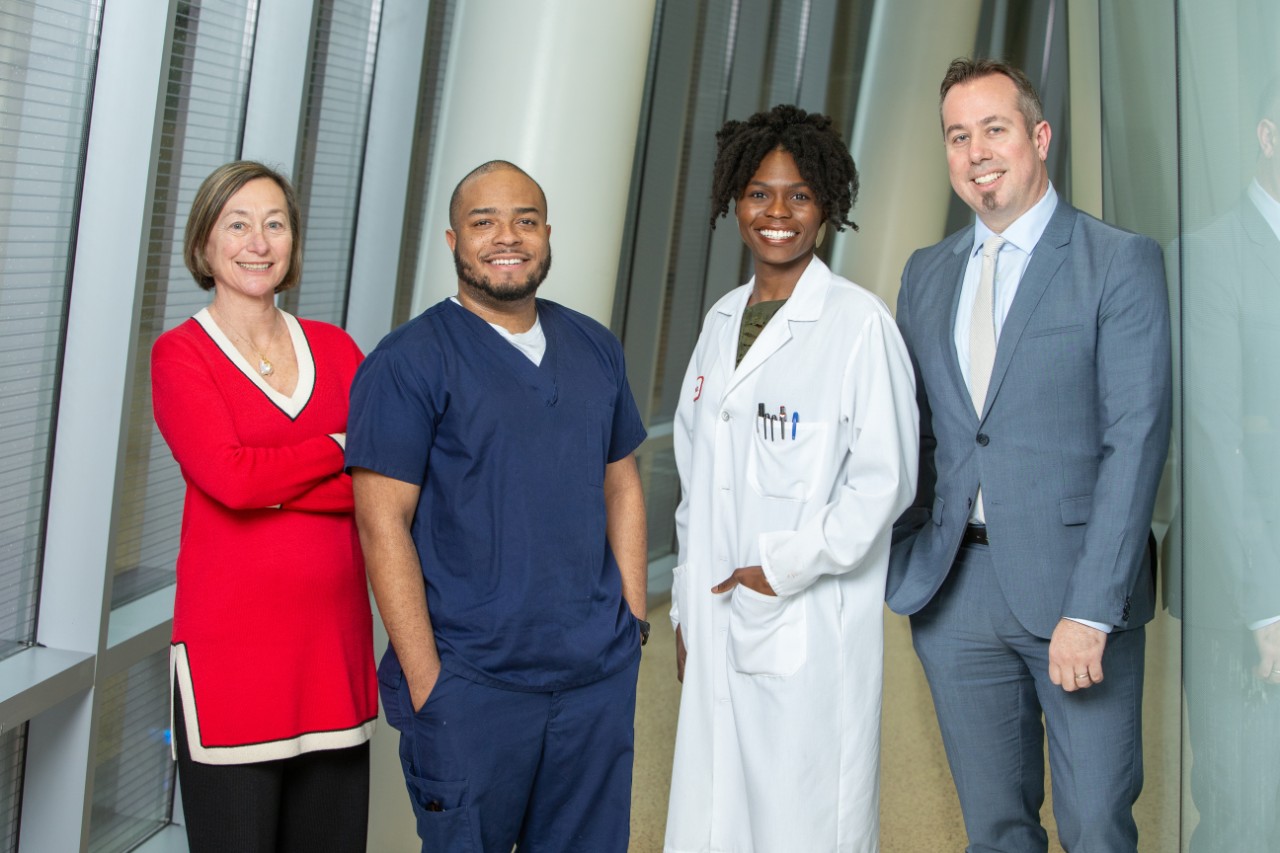 UC's health colleges have developed and implemented many programs and initiatives in recent years to expand access for underrepresented and disadvantaged students and improve the cultural competency of our health care workforce. And the efforts are starting to yield results.
"We are seeing a substantial growth in the percentage of underrepresented minority students within UC's health colleges," says Susana Luzuriaga, director of institutional research at UC. "Each one of the four colleges is increasing its student-body diversity."
Underrepresented minority students (URM) are those who self-report as either American Indian or Alaskan Native, black or African American, Hispanic/Latino, native Hawaiian or Other Pacific Islander, and those who identify with "More than One Race". The total number of URM students in UC's health colleges has increased from 14 percent in 2014 to 17 percent in 2018.
Both UC's College of Nursing and James L. Winkle College of Pharmacy were chosen as 2018 Insight Into Diversity Higher Education Excellence in Diversity (HEED) Health Professions Award winners. This year, UC's college of pharmacy was the only pharmacy college in the country to receive a HEED award. The College of Allied Health Sciences earned the award in 2017. HEED recognizes colleges that demonstrate an outstanding commitment to diversity and inclusion.
The College of Nursing, a recipient of the HEED Award for four straight years, provides a variety of graduate and undergraduate programming to create a diverse pipeline of potential students and to increase recruitment, retention and GPA of underrepresented individuals in nursing. College leadership led the National Study on Holistic Admissions Review, which pioneered the examination of the impact of admissions strategies across multiple health professions on a national scale and provided evidence supporting the addition of applicants' attributes and experiences to traditional measures of academic achievement. The impact of this study has gone well beyond UC. The American Association of Colleges of Nursing developed training on the process, encouraging its national adoption and potentially diversifying the composition of nursing schools and practice environments throughout the country.
 "We work to implement sustainable initiatives to advance cultural competency and increase educational opportunities for talented and diverse students so we can graduate a health care workforce that reflects the diversity of the population," says Greer Glazer, dean of UC's nursing college.
To bolster diversity and inclusion efforts, UC's Winkle College of Pharmacy, in partnership with Kroger, hired a director of equity and inclusion in 2017 to chair the college's Council on Diversity and oversee outreach efforts to expose diverse and underrepresented students to careers in pharmacy.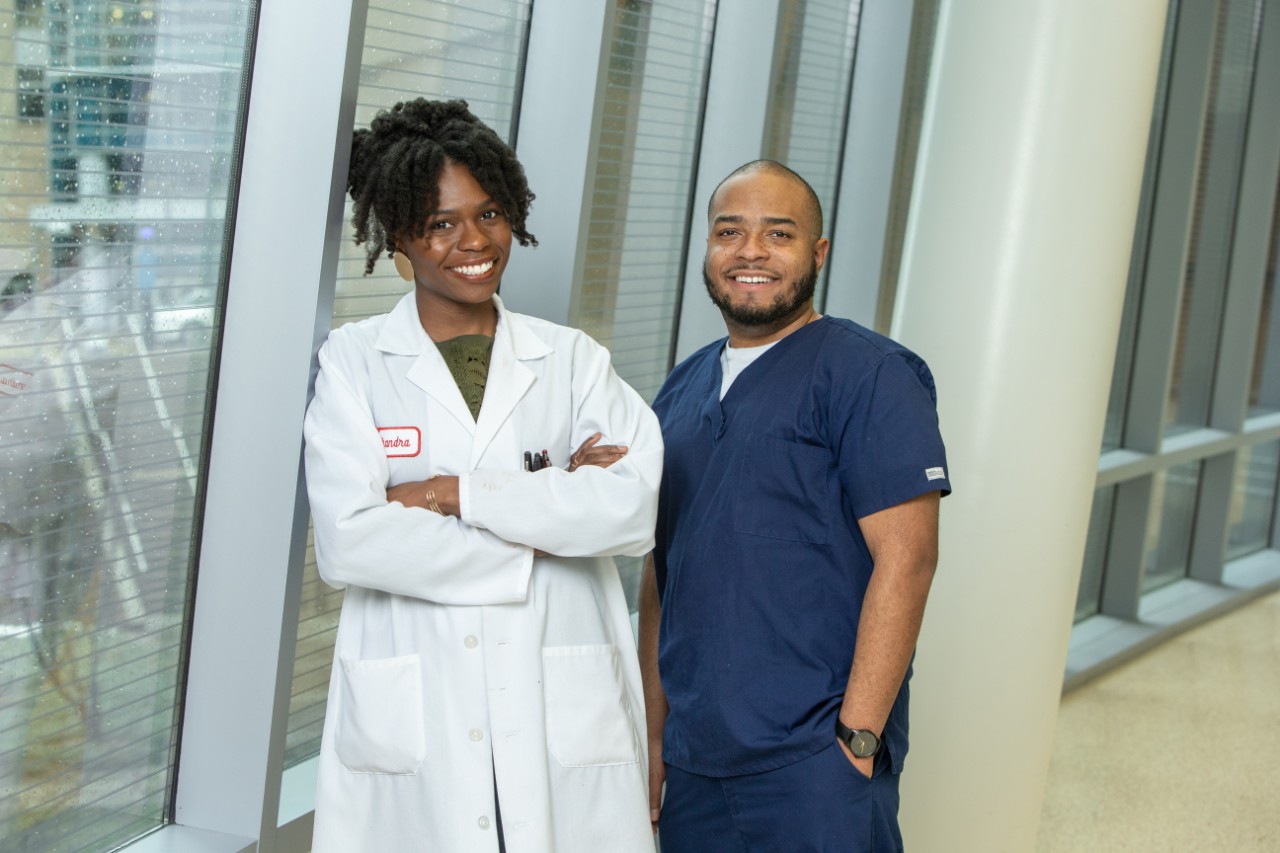 "We've taken a holistic approach, looking not only at recruiting underrepresented and first-generation students, but also working with faculty to create an environment in which everyone succeeds," says Neil MacKinnon, dean of pharmacy. "Our goal is to graduate diverse students and culturally competent students." 
The Winkle College of Pharmacy is seeing growth. The number of URM pharmacy students has jumped from 10 percent in 2014 to 19 percent in 2018, according to UC's Office of Institutional Research. The college hosts Career Exploration Days for prospective students to learn about the profession of pharmacy, summer enrichment programs, and cosmetic science workshops, among other efforts, for underrepresented and disadvantaged students.
Pharmaceutical sciences doctoral student Chandra Ade-Browne is a member of the Pharmacy Diversity Council and teaches students who participate in the college's cosmetic science workshops.
"The college is making great progress. We have been working to create a culture that is more aware of cultural differences, and because of that we can better engage with our peers and potential students.
Chandra Ade-Browne
As a health care professional, developing cultural competence techniques is extremely important.  According to research published in the National Library of Medicine communication presents a problem for one in five Americans receiving health care, and the percentage rises to 27 percent among Asian Americans and 33 percent among Hispanics.

UC's College of Allied Health Sciences (CAHS) and College of Medicine have also made significant strides in the area of diversity and inclusion. CAHS provides a seven-week residential summer bridge program to increase the number of underrepresented students who graduate and enter the STEM disciplines, educational support programming for Hughes High School students and a mentoring program that pairs UC students from the college with alumni and community professionals for support and guidance. The College of Medicine's 2018 incoming class had the highest percentages of female and African-American male students in its history. And, the total number of URM students has increased by five percent since 2014.
Sean Brown, now a registered nurse working in the Atlanta area, says diversity and inclusion initiatives at UC are making a difference.
"Patients come from all walks of life. Having health care professionals who can identify with patients is an important step in helping advocate for patients' needs," says Brown. "In addition, having diverse co-workers in the health care profession helps provide educational opportunities to create a more culturally aware work environment. The result of that is better care provided."
Learn more about UC's strategic direction Next Lives Here.