Honors Program Thrives at UC Blue Ash
The Honors Program at the University of Cincinnati Blue Ash College is thriving as it marks the third year of offering new challenges and resources for highly-motivated students. 
"We started the Honors Program to provide high-performing students with an enriched learning experience," says Robin Lightner, the dean of UC Blue Ash who helped oversee the creation of the program in 2017. "We want to ensure that they are challenged at a new level, and that they have experiential learning opportunities and the potential to transition into the Honors Program at the UC Uptown campus." 
There were 60 students in the Honors Program that first year. The program welcomed 70 new students for fall 2019 and has a total of 135 students currently enrolled. Part of the impetus for the program was to meet the needs of the growing number of top students choosing to attend UC Blue Ash. Nearly half of the 1,700 students in the incoming class this fall at UC Blue Ash carried a high school grade-point-average of 3.0 or higher, marking an increase of 4.5% from 2018. 
To qualify for the UC Blue Ash Honors Program, a student must have a minimum high school GPA of 3.2 and an ACT score of 25 or higher. Once enrolled, students develop their online portfolios, take courses with other Honors students and complete at least two honors experiences during their time at UC Blue Ash. 
"Honors experiences are meant to help students engage in their field of study, conduct research and participate in experiential learning activities like study abroad," says Professor Rob Gioielli, who directs the UC Blue Ash Honors Program. He states that his favorite part about developing this program has been connecting these honors students to faculty and staff in interesting ways and watching a community form.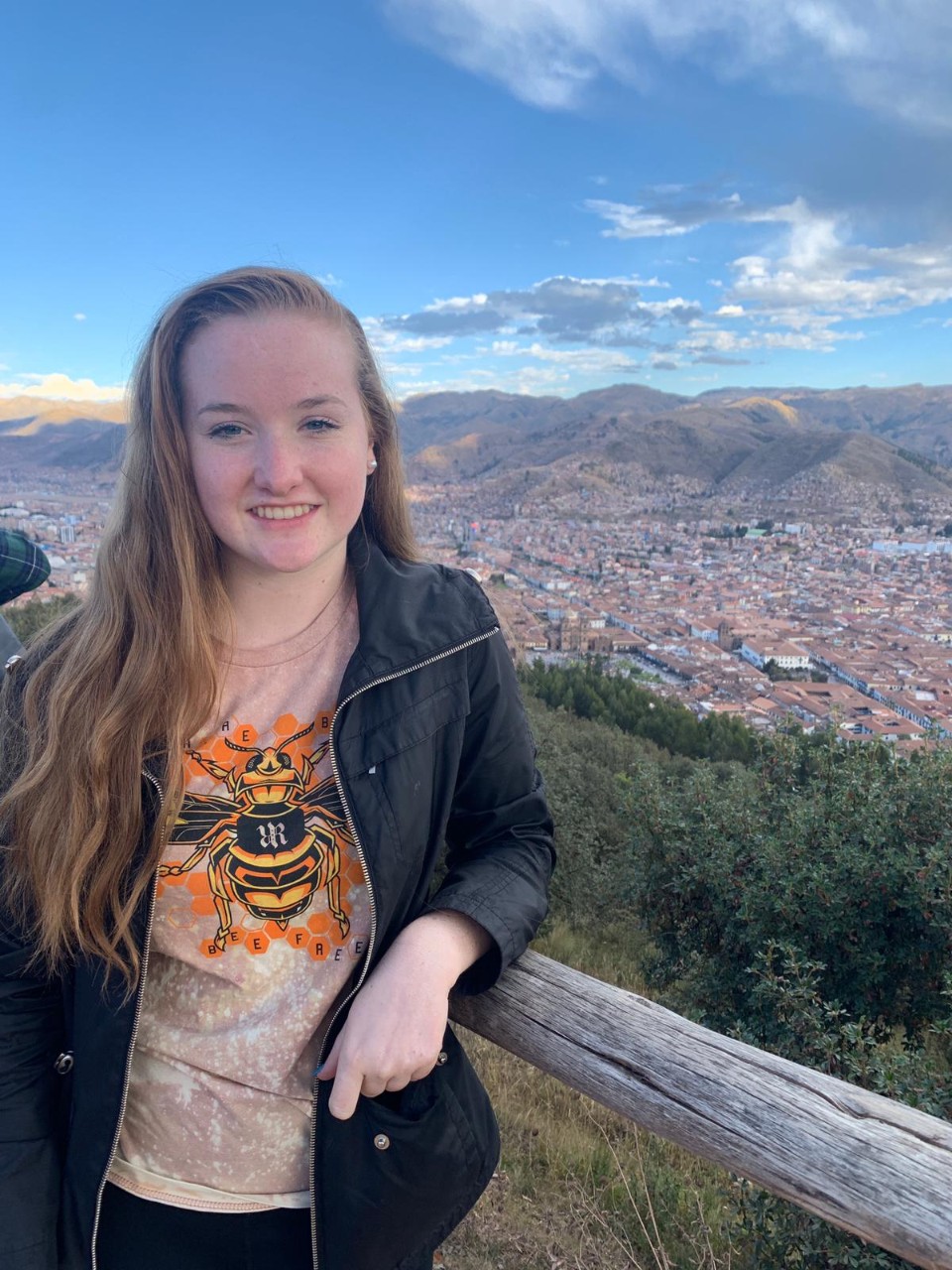 Natalie Pfaltzgraff is a biology major and honors student who carries a 4.0 GPA and plans to go to medical school or pursue a career in genetic research. She transitioned to the UC Uptown campus this fall where she is part of the University Honors Program. "UC Blue Ash has offered me so many opportunities and allowed me to excel in ways I never even imagined. Being a part of honors experiences, earning awards and scholarships and getting to know the professors — these are things I didn't expect." 
Honors seminars are one specific way that students and faculty can connect. They are focused classes in various fields of study (criminal justice, English, history, biology and more) that are designed to challenge students. Experiential learning activities, blogging and peer discussion all facilitate deeper learning for students. 
"I have made amazing connections with professors and students and I have been exposed to awesome honors seminars," says former honors student Divya Joshi who also served as a student ambassador for the college and notes that her honors experience helped hone new leadership skills. 
An important goal of the Honors Program is introducing students to the wide range of opportunities that UC offers. It prods them to participate in activities that will bring them out of their comfort zones and requires them to reflect upon their experiences. These skills will eventually transform into lifelong habits that the Honors Program helps build in its students. 
College leaders are encouraged by how the program has evolved in the first few years at UC Blue Ash and are interested to see how it will continue to grow.
Featured image at top: Natalie Pfaltzgraff with Professor Keen Wilson working in a biology lab.
About UC Blue Ash College
UC Blue Ash College is a regional college within the University of Cincinnati. It offers one of the best values in higher education with access to a nationally recognized UC education in more than 50 degree and certificate programs, as well as tuition that is about half of most colleges and universities. The college is located on a scenic 135-acre wooded campus in the heart of Blue Ash, Ohio. To learn more, call 513-745-5600, visit us online, like us on Facebook or follow us on Twitter and Instagram.
1
UC leader named chief information security officer of year
May 24, 2023
UC Digital Technology Solutions (DTS) Assistant Vice President of the Office of Information Security Katrina Biscay won "Information Security Officer of the Year" at the 2023 GRC World Forums Women in Governance Risk and Compliance awards, held in London. Biscay was selected from over 400 international applicants to receive the award.
2
UC Blue Ash honors top students in special event
May 17, 2023
Honor graduates, academic award winners, student government leaders, and other exceptional students at the University of Cincinnati Blue Ash College were recently recognized in a special event.
3
Global Technical Workforce course: Nine years, 11 study tours
May 11, 2023
This spring's Global Technical Workforce course in the University of Cincinnati's College of Engineering and Applied Science offered students in technical fields a chance to work virtually with a class of French students and travel to France or Ghana to build career "soft skills" that complement their technical skills.
Debug
Query for this