UC student wins Volkswagen's creative writing competition
UC students, mostly from A&S, submitted more than half of the contest's entries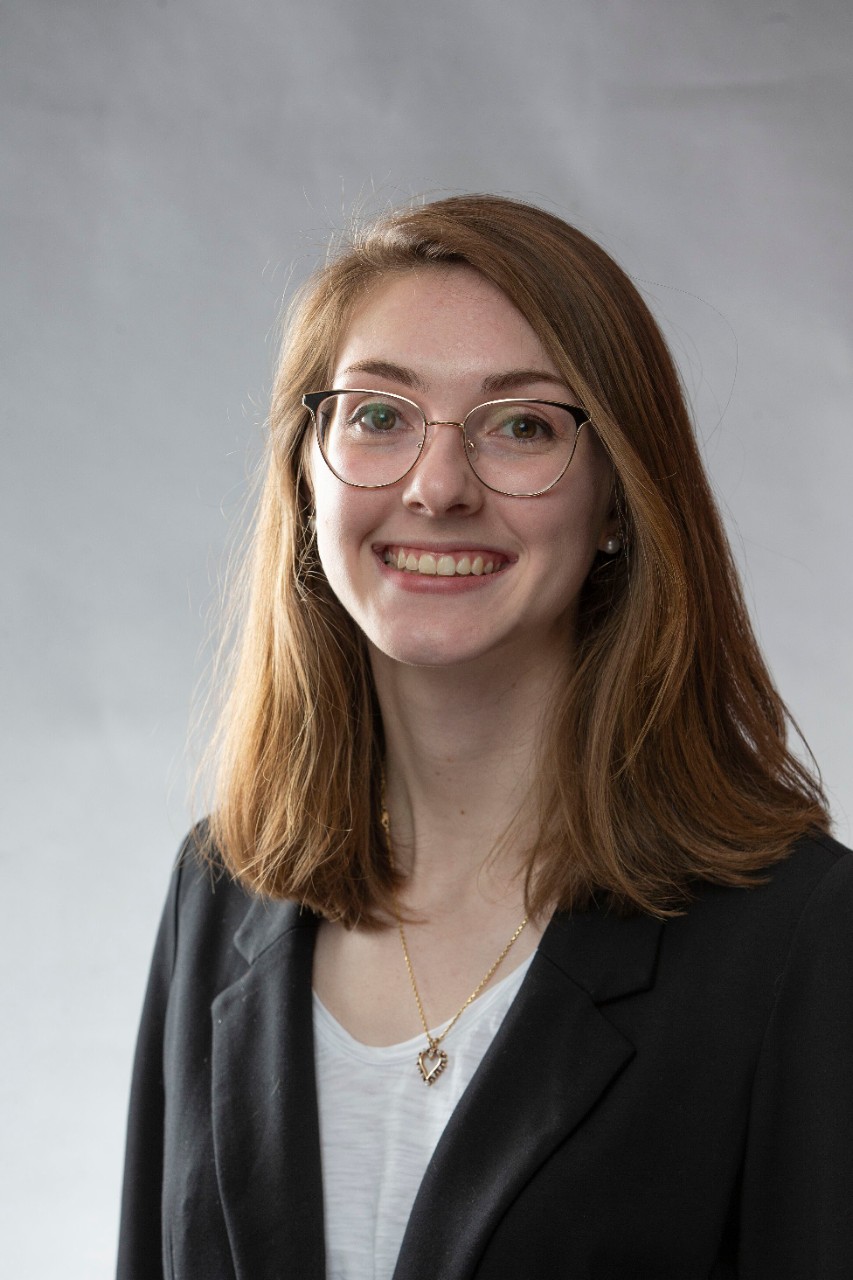 By Tawney Beans
It's 10 years from now and you wake to a wintry Tuesday morning in Cincinnati. A normal occurrence at first glance, but you soon realize that all vehicles are now silent, autonomous and harbor technology beyond Marty McFly's wildest dreams.
This self-driving world is Mikaela Williams' vision of the future.

Williams, a senior anthropology student in UC's College of Arts and Sciences, won first place in Volkswagen's creative writing contest for her vision of mobility in 2030.
The skills she's developed through her coursework in the Anthropology Department helped her win the contest, Williams said.

Entries came from as far away as the East Coast, including 13 submissions from UC. A&S students comprised a majority of applicants. The contest's purpose: to get a younger generation's unique perspectives about the future of mobility.

For winning, Williams will receive $1,500 and a trip to Volkswagen's Innovation Lab in Washington D.C., where the company will expand on her ideas and story to shape its future.

Williams' prompt was to describe what mobility will look like by the end of the next decade, said Tina Unterlaender, Volkswagen's director of innovation. A team from Volkswagen's Innovation Lab evaluated student submissions based on their level of innovative thinking and literary mechanics.

"I mostly entered because I liked the prompt and it was an excuse to write, so [winning] was a pleasant surprise," Williams said. "The award money is going toward my study-abroad trip to Quebec this summer."

Though her story was short, Williams's description of a girl getting ready to go to work on a snowy day intrigued the Innovation Lab's members. Besides the self-driving snowplow and electric cars, Williams' creativity, use of writing techniques like anthropomorphism and description of technology's impact on the elderly caught the judges' eyes.

"Discussing the potential mobility needs of an aging population, framed through observations on her aging parents, was smooth and convincing," Unterlaender said. "She manages to weave a vision for the future of mobility into an interesting and compelling story with believable characters, and paints a vivid picture of the future state."

Featured image at top: The grill of a Volkswagen.
1
New species of voiceless frog discovered in Tanzania
February 2, 2023
University of Cincinnati researchers discovered a new species of frog in Africa that has an unusual trait: it's completely silent. The Ukaguru spiny-throated reed frog does not croak, sing or ribbit. It is among the few frogs that do not vocalize to other frogs.
3
Why we still need Black History Month
January 26, 2023
While Black History Month is an opportunity for all Americans to consider concepts central to the founding of the nation — democracy, freedom and equality — the University of Cincinnati propels the diversity, equity and equality momentum by honoring Black Americans' extraordinary impact through engaging lectures, open classes, food, galas and off-campus activities.
Debug
Query for this