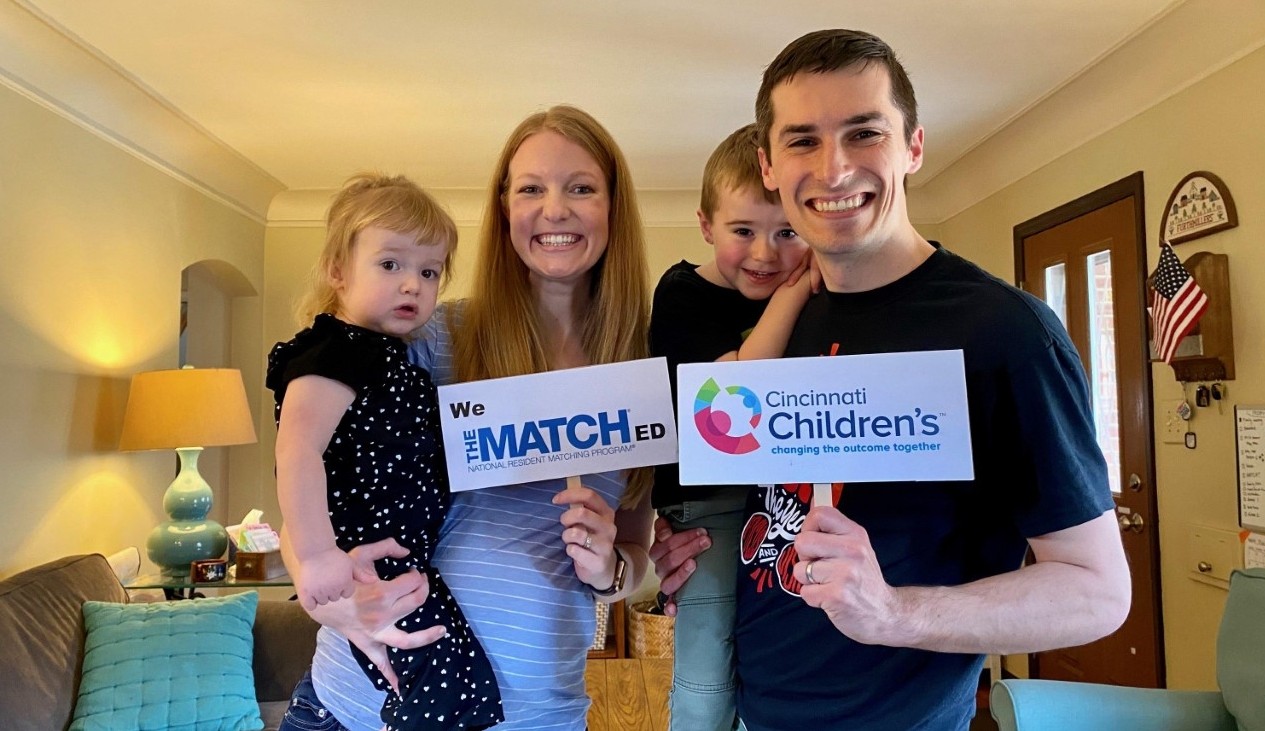 Despite social distancing, UC Medical students celebrate a Match
UC students try FaceTime, social media to share their good news
Social media has sometimes been seen as the culprit of social isolation. 
But in the midst of the coronavirus pandemic, it's allowing medical students at the University of Cincinnati College of Medicine to stay connected as they celebrate Match Day with friends and loved ones, albeit with proper social distancing.
It's a rite of passage for fourth-year medical students around the nation as they learn where they will complete the next three to seven years of residency training in specialties across the nation.
Under normal circumstances, today would involve a massive celebration with hundreds of UC students, their families, faculty and others in UC's Kresge Auditorium. However, like most other events, UC's in-person Match Day was canceled to halt the spread of COVID-19. 
Instead, medical students such as Andrew Furthmiller are sharing their match day experiences with family by using FaceTime on their phones or posting on Twitter, Instagram and other social media platforms. (Check out the hashtag #CincyMatch2020.)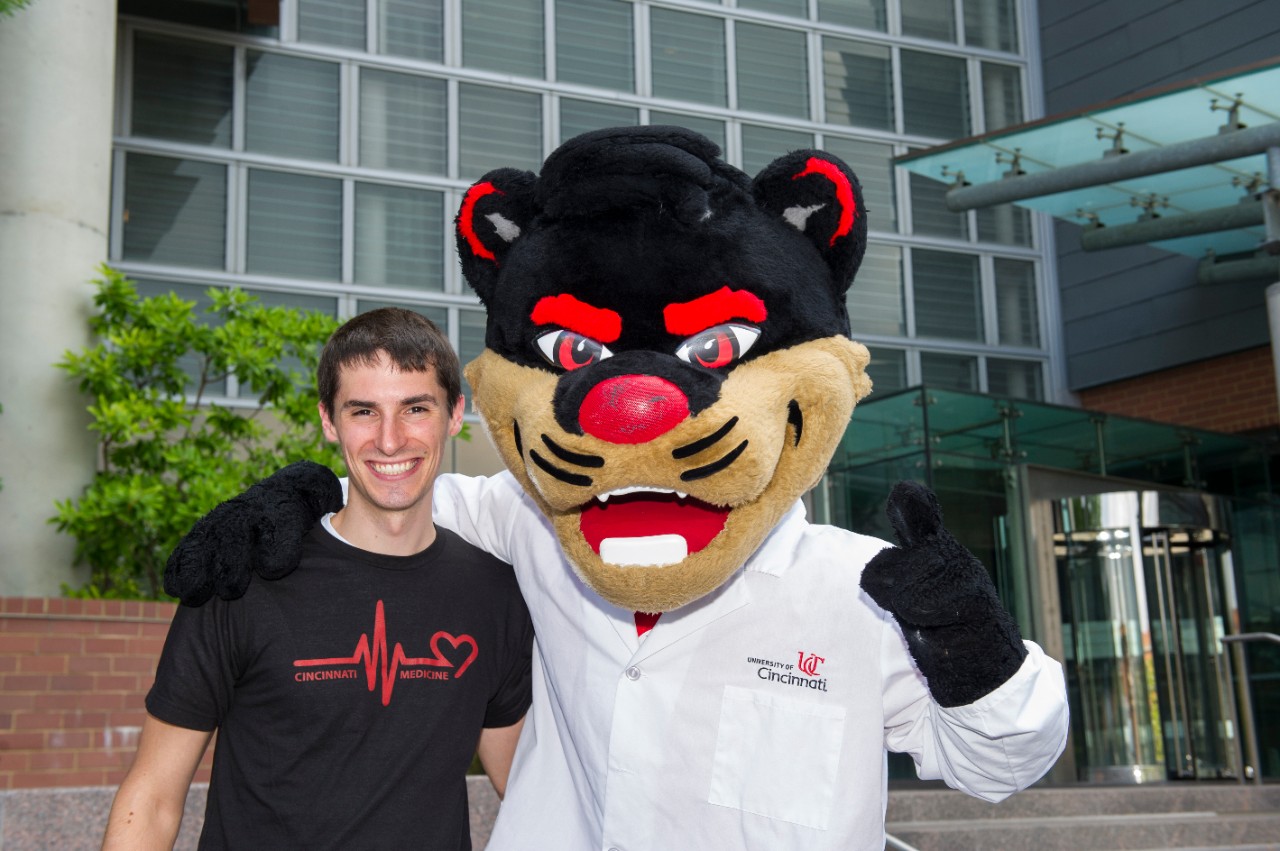 "We are on top of the world," said Furthmiller, when he found out he matched into pediatrics residency at Cincinnati Children's Hospital. "We are simply thrilled; my wife and I are both from Cincinnati and it is wonderful to be starting my career in one of the nation's leading hospitals."
Furthmiller and his wife Jessica and their two children, Noah, 3, and Emily, 2, used FaceTime on his iPhone to make sure his parents, in-laws and siblings could join him in learning where he will do his residency training. 
"I think the day they announced Match Day would be canceled I was really sad and depressed because I was looking forward to celebrating as generations before me this culminating moment of medical education," said Furthmiller, also a former Procter & Gamble research and development employee.
"But as I have seen coronavirus sweep through the nation and things become more serious as our life has become more impacted by daycare closings and work closings we are just thankful to have a Match Day," he said. "It breaks through this feeling and cloud of negativity. It has been a good thing for our family to be able to look forward to regardless of whether or not we are in an auditorium with my classmates or at home with family."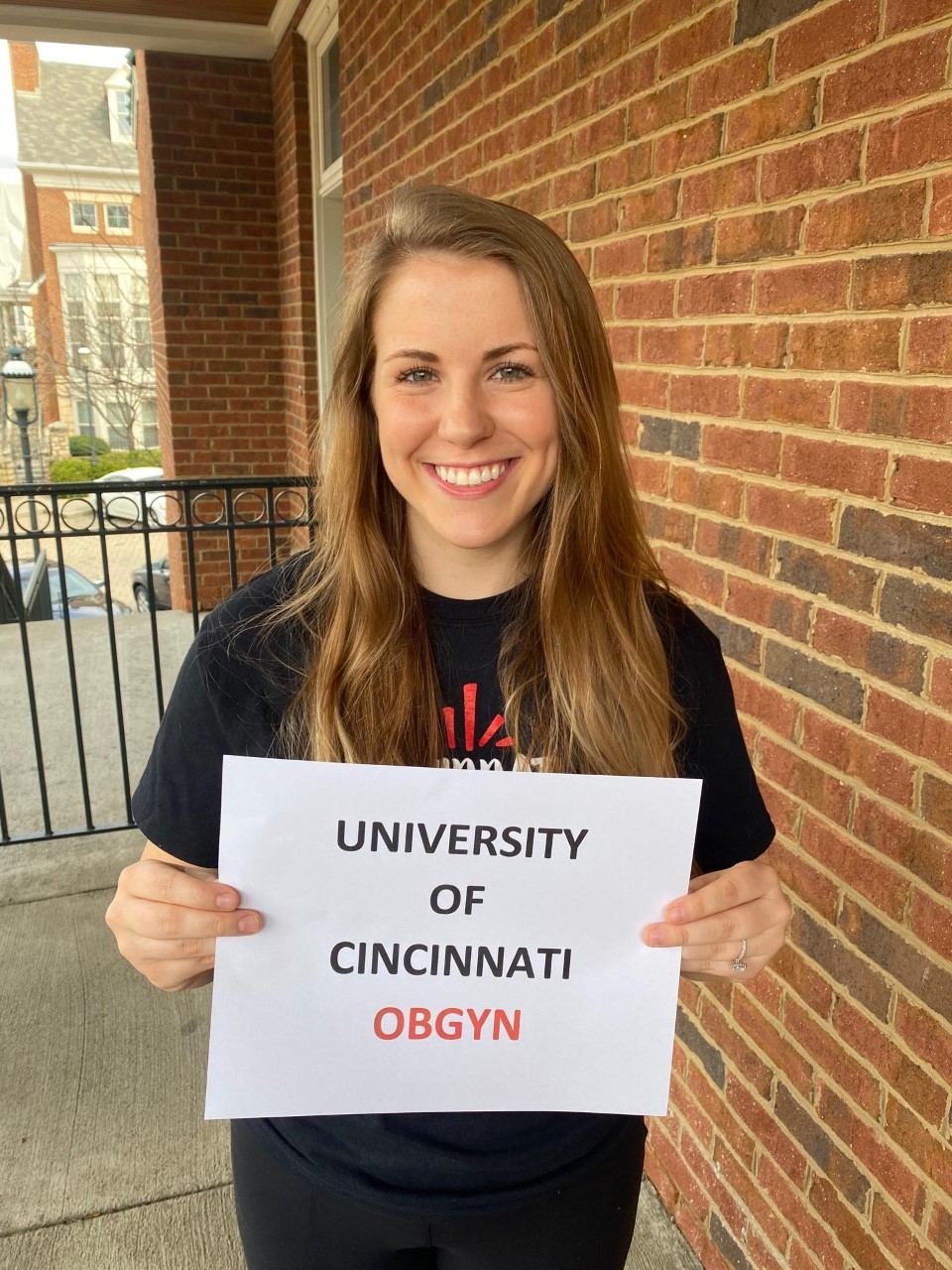 At UC, 156 students matched into specialties. They were allowed to log onto the National Residency Matching Program website or the UC College of Medicine medical student portal at noon to learn where they will complete their residency training.
Fifty-nine medical students will do at least part of their residency in Ohio with 33 staying in Greater Cincinnati. UC Medical Center will get the largest share locally with 18 graduates followed by Cincinnati Children's with eight, Christ Hospital with three and Good Samaritan and Jewish hospitals both getting two. A dozen students will do residency at health systems in Michigan, and nine each will do their training in Illinois, Kentucky and Texas.
 The most popular residencies for UC medical students are Internal Medicine (24), Pediatrics (15), Family Medicine (14), Emergency Medicine (13) and Surgery (12).
UC instilled love of pediatrics
Furthmiller said his initial interest in pediatrics has only grown since entering medical school.

"What I really love about pediatrics is that it is never just about the young patient, but also the family unit, the caregivers and siblings," he said. "It is a team approach to medicine and really not like any other area of medicine that I have seen. I really love working with families, particularly worried families that need education or guidance or assurance."
Residency programs for many medical students typically start in July and Furthmiller says he's ready.
"I do feel prepared. I think that UC has set me up really well," he added. "I have been fortunate that my medical education has not really been impacted by coronavirus, and the key rotations have continued. In this time of uncertainty, understanding what I am walking into in July is a little different. Children may not be as affected, but there are still a lot of worried parents. I am ready to start."
Jacqyln Riemersma, a fourth-year med student, matched into obstetrics and gynecology and will do her residency at UC Medical Center. She was at home with her fiance, parents and sister when she learned she got her first pick for residency.
"I was so happy and my mom has this crazy video on Facebook of me screaming my head off," said Riemersma, who also posted a picture on Instagram.
She said she decided her passion was helping patients in OBGYN during her third year of medical school. Riemersma was doing a clinical rotation at UC Medical Center. "I fell in love with the program and the patients at UC Medical Center. This has been a really memorable Match Day."
Featured image at top: Andrew Furthmiller with his family soon after learning he matched at Cincinnati Children's Hospital Medical Center. photo/provided
Impact Lives Here
The University of Cincinnati is leading public urban universities into a new era of innovation and impact. Our faculty, staff and students are saving lives, changing outcomes and bending the future in our city's direction. Next Lives Here.
Read more #UCtheGood stories, or take a UC virtual visit and begin picturing yourself at an institution that inspires incredible stories.
1
Drugs.com: Lowering blood pressure after clot removal may not be...
September 22, 2023
Drugs.com and HealthDay highlighted University of Cincinnati research recently published in JAMA that found using blood pressure medications to lower the top number of blood pressure readings (systolic blood pressure) may not be safe or effective among people who have an acute ischemic stroke and undergo a successful mechanical clot removal.
2
Know Stroke Podcast: UC expert discusses past, present and...
September 21, 2023
The University of Cincinnati's Joseph Broderick, MD, recently joined the Know Stroke Podcast to discuss the current state of stroke research, including the FASTEST trial he is leading to test a potential treatment for strokes caused by ruptured blood vessels in the brain.
Debug
Query for this