UC Faculty Awards 2020: Bert Lockwood
UC law professor honored for career, service in field of international human rights
Growing up in Oneida County in upstate New York in the 1960s both shaped and motivated attorney Bert Lockwood. His father, who doggedly climbed from poverty to become a lawyer and a judge, instilled in him the lesson: "You make your community a better place."
And it was also there, in his largely white suburban community, that Lockwood, the high school football captain, befriended Joe Reed, a black straight-A student from a poor family.
"I got to see the sickness of racism and its irrationality through his eyes," said Lockwood, noting that Reed later went on to obtain a doctorate in chemistry and now works for the National Science Foundation. "He always stood for me as both the hope and tragedy of America. How many more Joe Reeds are there out there who weren't given the opportunity and the chance?"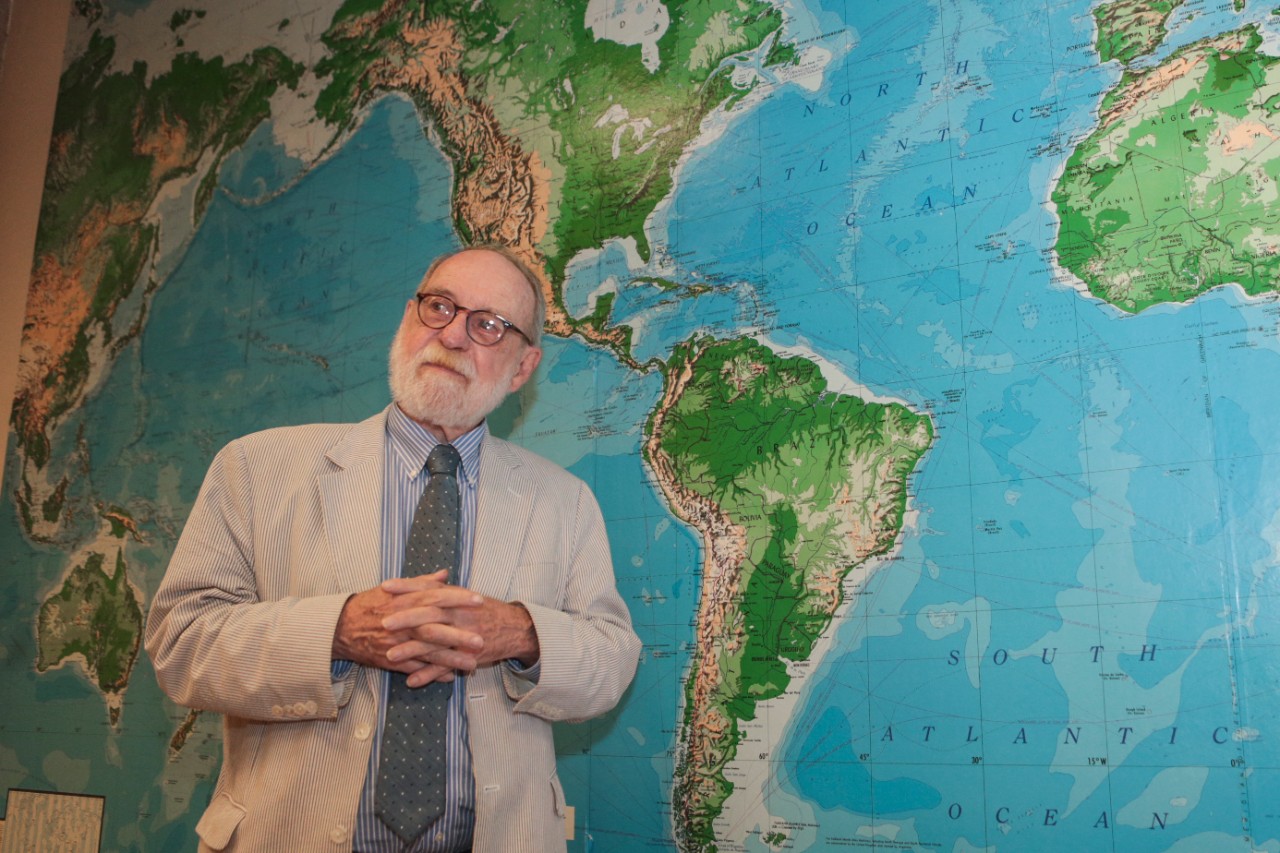 That calling to make the world a better place is what has made Lockwood a pioneer in the field of international human rights and continued to propel him for more than 40 years. From teaching human rights at The China University of Political Science and Law in Beijing to serving on a delegation of jurists monitoring the first free elections in South Africa, Lockwood's career has spanned the globe.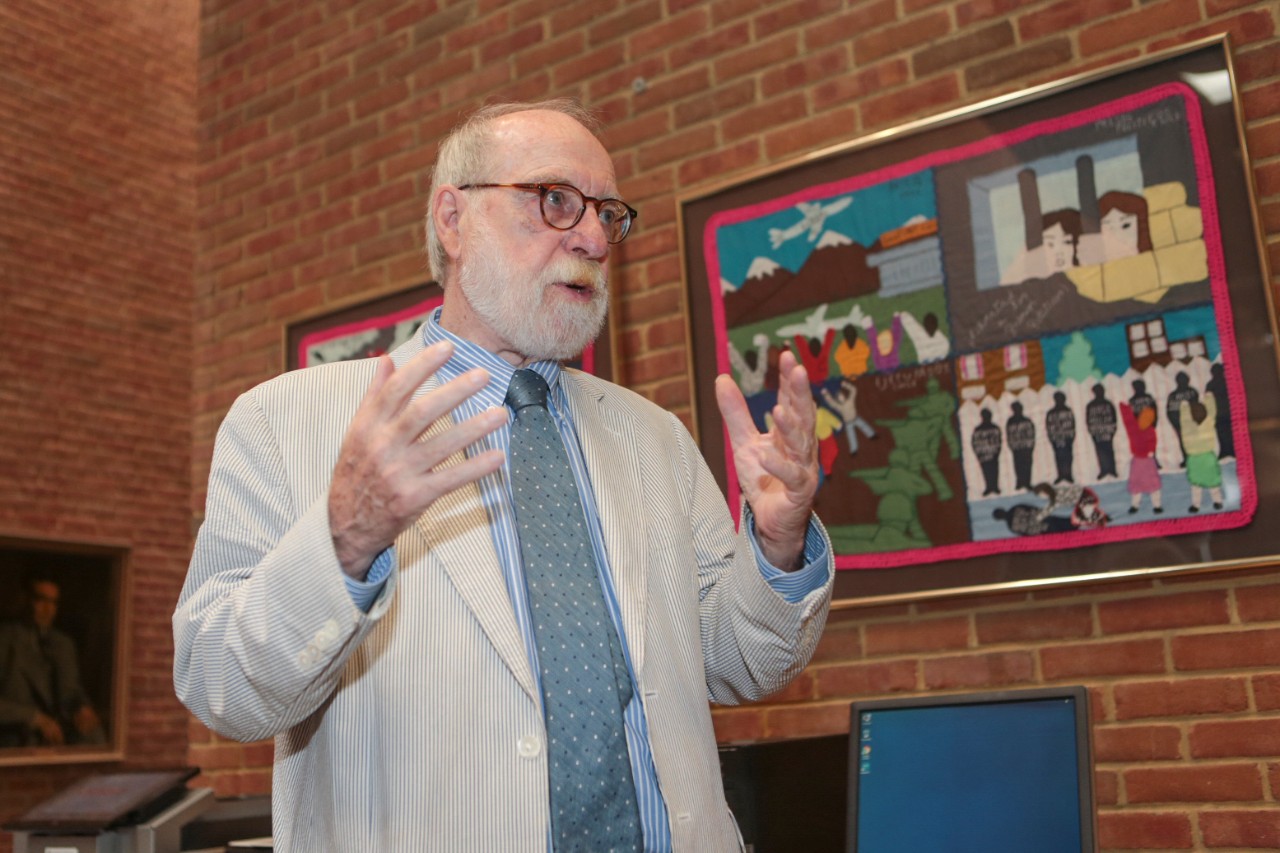 In 1986, he embarked on a mission on behalf of the International League for Human Rights to Chile then under the dictatorship of Gen. Augusto Pinochet to investigate cases of torture, disappearances and other human rights abuses. 

UC Law graduate Terry Coonan experienced these abuses firsthand as a Catholic seminarian pursuing human rights work in Chile. In a week that he says will forever mark his life, he was detained by Chilean military police and severely tortured for nearly four days in 1987.
Coonan, who now serves as executive director for the Center for Advancement of Human Rights at Florida State University, credits the human rights education provided by Lockwood in helping him recover from the traumatic experience.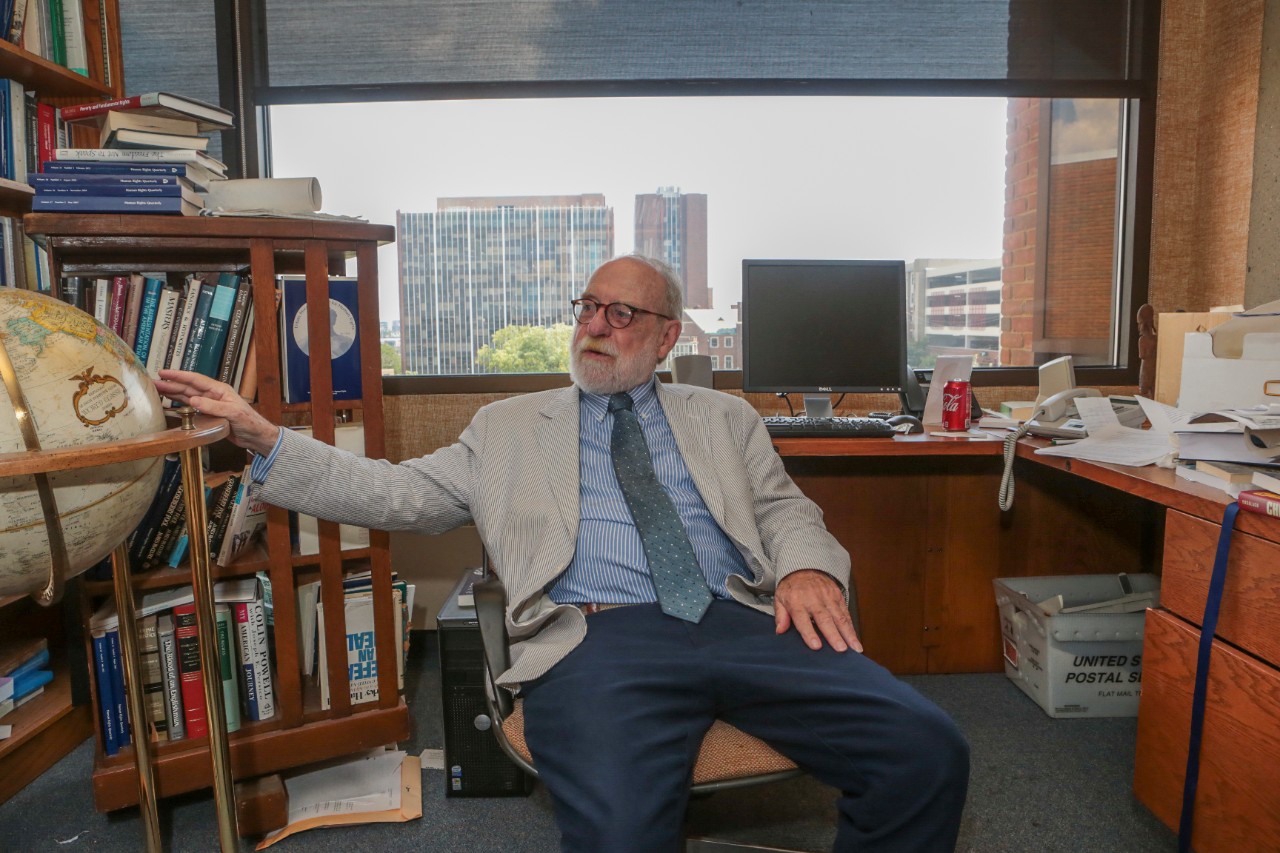 "He gave me a toolkit that I continue to use as I represent survivors of egregious human rights violations from around the world," Coonan wrote. "It has been an all-important means of fighting back — of being a voice for a great many voiceless people."
When he's not challenging issues like racial discrimination, the death penalty or welfare rights, Lockwood serves as editor-in-chief of the Human Rights Quarterly, widely recognized as the leading academic journal in the field of human rights, and is the series editor of the "Pennsylvania Studies in Human Rights," published by the University of Pennsylvania Press.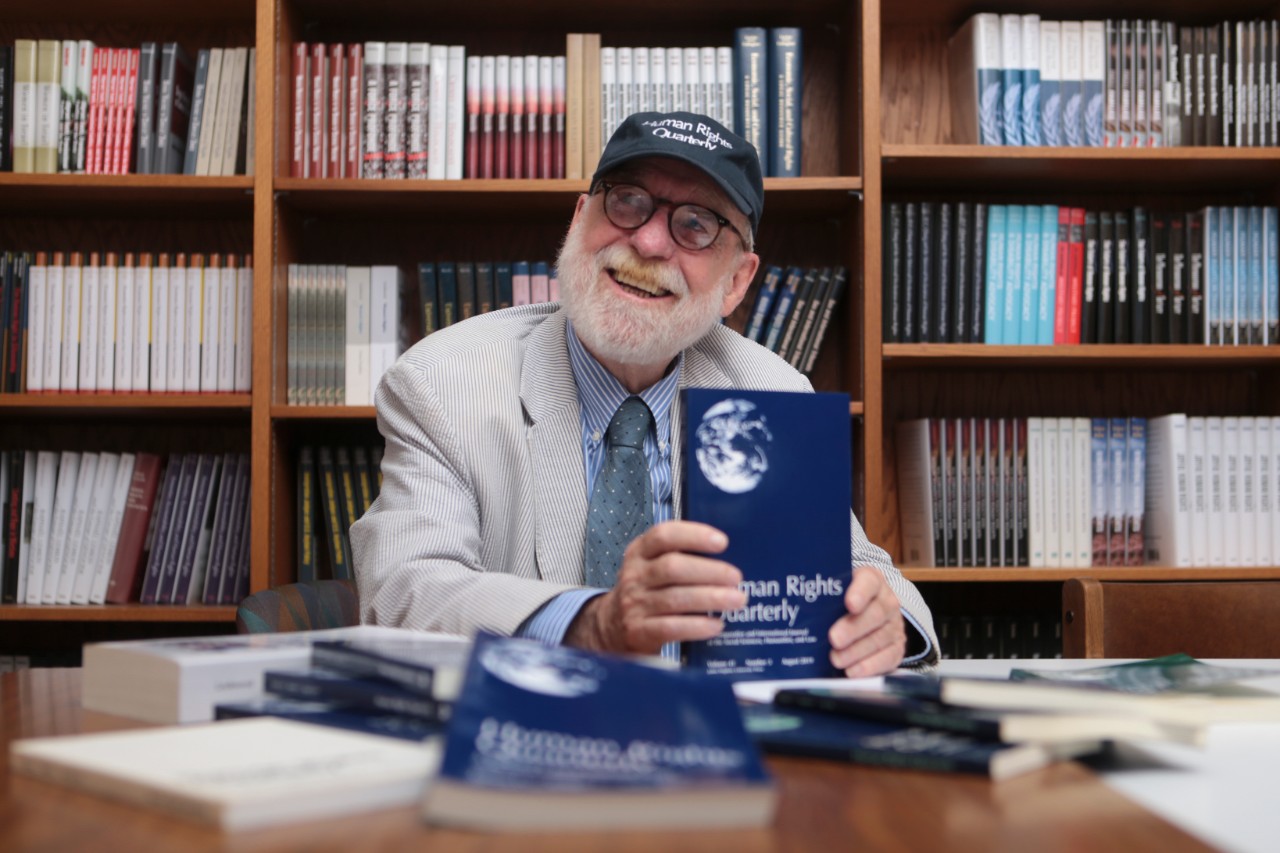 Human rights work, by its nature, involves pain, frustration and disappointment. Nonetheless, Lockwood is often known to say he has the "best job in the U.S." 
"I feel like one of the most fortunate people in the world because the people who are attracted to the field of human rights are the most wonderful people," he said. "I've had the opportunity to have made great friendships around the world with people who make the world a better place. I've certainly gotten more out of it than I've given to it."  
Featured image at top: UC College of Law building in spring. Dottie Stover/UC Creative + Brand
UC Faculty Awards
UC is saluting the 16 winners of our 2020 All-University Faculty Awards in a three-part series in UC News weekly through April 22. Beginning April 23, all winners will also be showcased on the Faculty Awards website.
3
UC Ground Floor Makerspace offers summer intensive for K-12...
June 2, 2023
The University of Cincinnati Ground Floor Makerspace and the Greater Cincinnati STEM Collaborative (GCSC) are piloting a professional development opportunity for K-12 STEAM teachers in the greater Cincinnati region. The Makerspace Intensive will take place June 5-16 weekdays in the 1819 Innovation Hub, 2900 Reading Road in Cincinnati.
Debug
Query for this