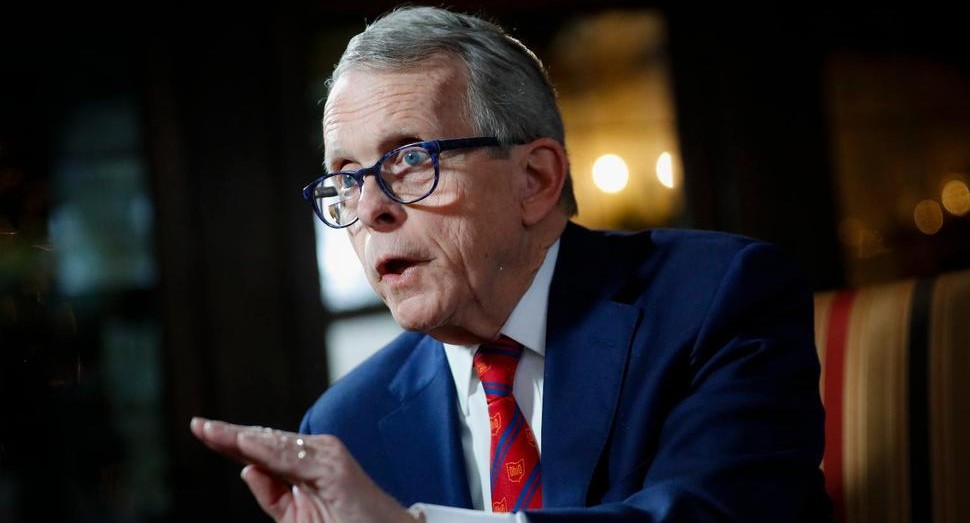 Business Courier Op-Ed: Gov. DeWine delivers lessons in crisis leadership
UC executive vice president says governor has 'helped Ohioans become their better selves'
By Executive Vice President Ryan Hays
Without baseball, America's new pastime has become pitting the economy against public health.
Sure, it is a much-needed debate. Most policy discussions are. But this issue has all the makings of a highly politicized, deeply polarizing cage match. And the lone survivors won't be reason and civility.

Before we get too militant about the future we want, let's consider the past we saved. Since the onset of this pandemic, Ohio Gov. Mike DeWine's leadership has been exceptional. To clarify, I am a student of leadership, not politics. If you, like me, want to improve on your ability to lead during a crisis, take these three lessons from DeWine's example to heart.
Impact Lives Here
The University of Cincinnati is leading public urban universities into a new era of innovation and impact. Our faculty, staff and students are saving lives, changing outcomes and bending the future in our city's direction. Next Lives Here.
Stay up on all UC's COVID-19 stories, read more #UCtheGood content, or take a UC virtual visit and begin picturing yourself at an institution that inspires incredible stories. 
1
Local 12: UC startup gains approval for trials
May 30, 2023
A startup founded by four University of Cincinnati physicians gained FDA approval to move forward with clinical trials for its portable system that can detect brain injuries, Local 12 reported.
2
WLWT: How one of Ohio's newest lawyers went from federal prison...
May 30, 2023
UC Law alum Damon Davis spoke with WLWT-TV about his journey from former federal prison inmate to accomplished attorney. Davis spent four-and-a-half years behind bars after being convicted of federal drug and gun charges in 2017. This month he took the Ohio Bar Admissions and is now a public defender in Hamilton County.
3
Newsweek: Conservative justices deal a blow to Ivermectin in...
May 29, 2023
The Wisconsin Supreme Court ruled earlier this month that hospitals can't be forced to issue Ivermectin to patients. It backed an earlier appeals court decision. Jennifer Bard, PhD, professor at the University of Cincinnati College of Law, weighed in on the decision during an interview with Newsweek.
Debug
Query for this