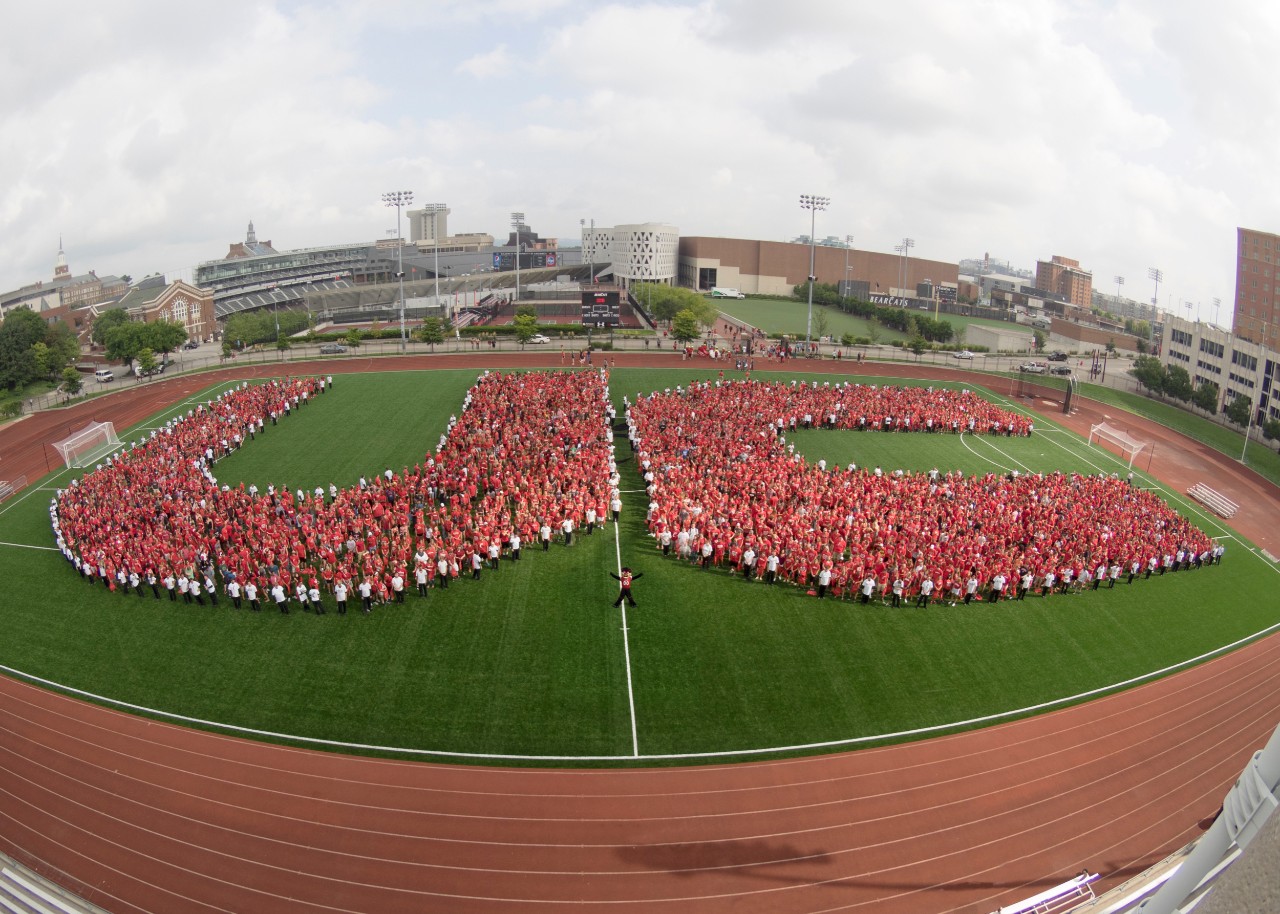 UC sets all-time summer enrollment record
In this summer of COVID, the virtual learning environment is driving record enrollment
Summer 2020 represents the largest summer enrollment in the history of the University of Cincinnati.
Not only are more students than ever enrolling over the summer, more of those students are taking classes full time.
As of this week, 19,708 students are enrolled for studies at UC, up by more than 4% over last summer. And the number of those students taking full-time studies is up more than 11% over last summer.

UC's current summer enrollment is a record at 19,708 students.

By comparison, from 2015 to 2020, UC averaged 18,899 summer students.
Over the past 10 years, UC has averaged 17,653 summer students.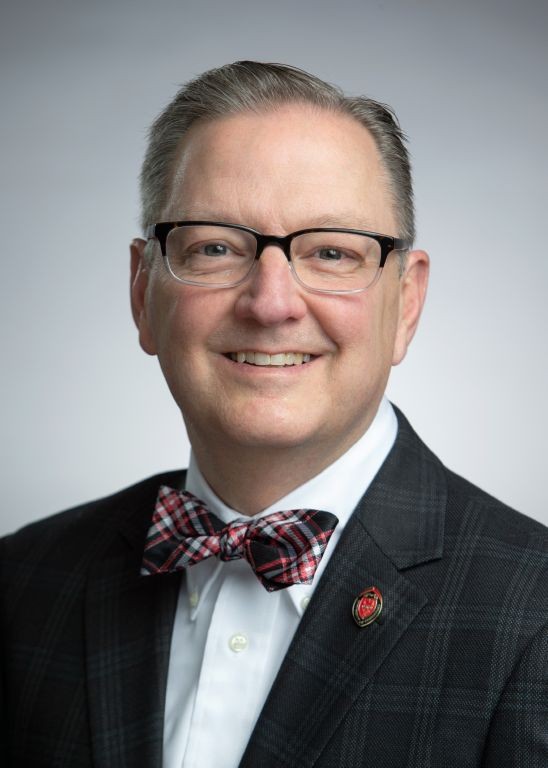 The summer 2020 numbers will continue to climb throughout the coming months, according to Jack Miner, vice provost for enrollment management. That's because UC expects more students to enroll for flexible options that include course concentrations that can be completed in either a half-semester (so the second half of summer) or even in one-month time frames in June, July and August.
"Right now, our summer enrollment numbers are above what the totals would have added up to in August in past summers," he said. "That means this strong enrollment picture can only grow as we'll continue to provide flexible study options for students as the semester continues."
20 years of faculty experience in virtual learning + flexibility
The surge in both summer enrollment and in full-time study is driven by current UC students, many from the broad tri-state region and from Ohio. Miner attributes the record-setting summer to students discovering the flexibility of online course work and the resulting control and balance they have in balancing their overall schedules with academics.
"More importantly though, the students opting for summer enrollment are those who participated in our transition to remote learning this past spring. In the end, it's an endorsement of the quality of the online instruction and a testament to the fact that UC and our faculty have been national leaders in delivering first-class online courses for 20 years now. UC is home to several top-ranked distance learning programs nationally. And now, more students are discovering that expertise and taking advantage of it," Miner states.
In the end, it's an endorsement of the quality of the online instruction and a testament to the fact that UC and our faculty have been national leaders in delivering first-class online courses for 20 years now."
Jack Miner Vice Provost, Enrollment Management
As such, the historic effort to move the entire academic enterprise to remote learning in response to COVID-19 has brought out engaging creativity from faculty like Richard Tillman, assistant professor of psychology, who welcomed his students to his online classes midway in Spring term with his empathetic, humorous and encouraging "We are back" video to demonstrate how much he cares about their success.
To further help students engage with him and with their peers, Tillman substantially increases communication outreach with students via online class and individual conversations as well as fostering discussion boards where students can connect with each other, introduce themselves, talk about their goals and what they want to do. In Spring term, the results of his efforts were significant: Grades were up, morale was good and student feedback was at an all-time high­ — and even emotional at times.   
"It's been so worth it. I usually get a few very appreciative emails each semester. But Spring semester, it was many, and they made me tear up that I was making a difference," said Tillman, who has taught fully online, hybrid and in-person classes at UC for the past three years, is teaching online this summer and will present about creating meaningful connections in distance learning at the U.S. Distance Learning Association annual conference this year.
The secret to the best learning outcomes, he says, is consistency and caring: "The students tell me they really like that I have things due on the same day every week, so it is easy to get into a routine. And I not only care about them as individuals but I very much care about their education. I tell them in an introductory class video: 'Don't mistake my caring and occasional levity for me not being all business. Your education is my business, and I'm all business.'"

Watch Rick Tillman's "Proud" video, a message he delivers, in some form, to all his classes.
In-demand courses and colleges
Among undergraduates, the largest increases in summer enrollment is in the College of Arts and Sciences, which has seen a 20% increase in summer enrollment over last year. Among graduate students, the largest increase is in the Carl H. Lindner College of Business, which has seen a 9% increase.
Many see it as an opportunity to get ahead with their traditional coursework.  That is seen in the large number of students taking courses towards their General Education requirements including English Composition, Calculus, Introductory Statistics, Business Analytics, Spanish and Introductory Psychology.
A senior enrolls in summer semester for the first time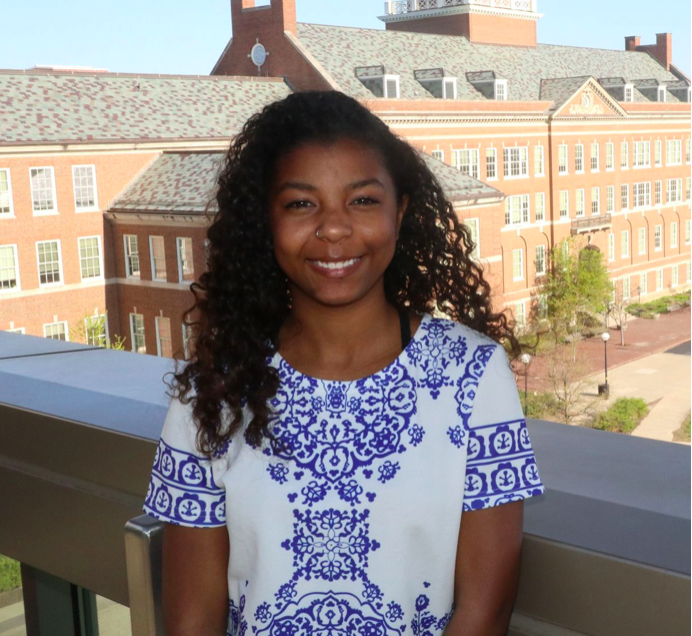 Madison Seals of Louisville, Kentucky, personifies the summer surge in enrollment as it's the first time the senior studying psychology and criminal justice has ever enrolled in summer classes, though she has taken a few  online classes at UC for about two years now, even while she has been a resident in UC's on-campus halls.
She states, "The best part of taking online classes is being able to review lectures at my own pace. I like having the option to pause and rewind video lectures to make sure that I have a good understanding of the subject. And being able to do homework outside or in a café — as was the case when I took online courses during my second and third years — made me more motivated to learn."
Seals, who is driving toward her goal of earning her double-major degrees this December, adds,  "I've found that some virtual courses were more flexible, especially when professors posted assignments for the entire semester. This allowed me to work ahead when I had time to do so. I also enjoyed that class was not scheduled for a certain time which allows me to work around my schedule. Most of my peers enjoy the flexibility of online courses too."
And, importantly, there's still time for interaction with her peers. Seals says that her professors have made sure to implement partner work even when courses are virtual. Discussion boards and other activities have let her get to know and interact with other students.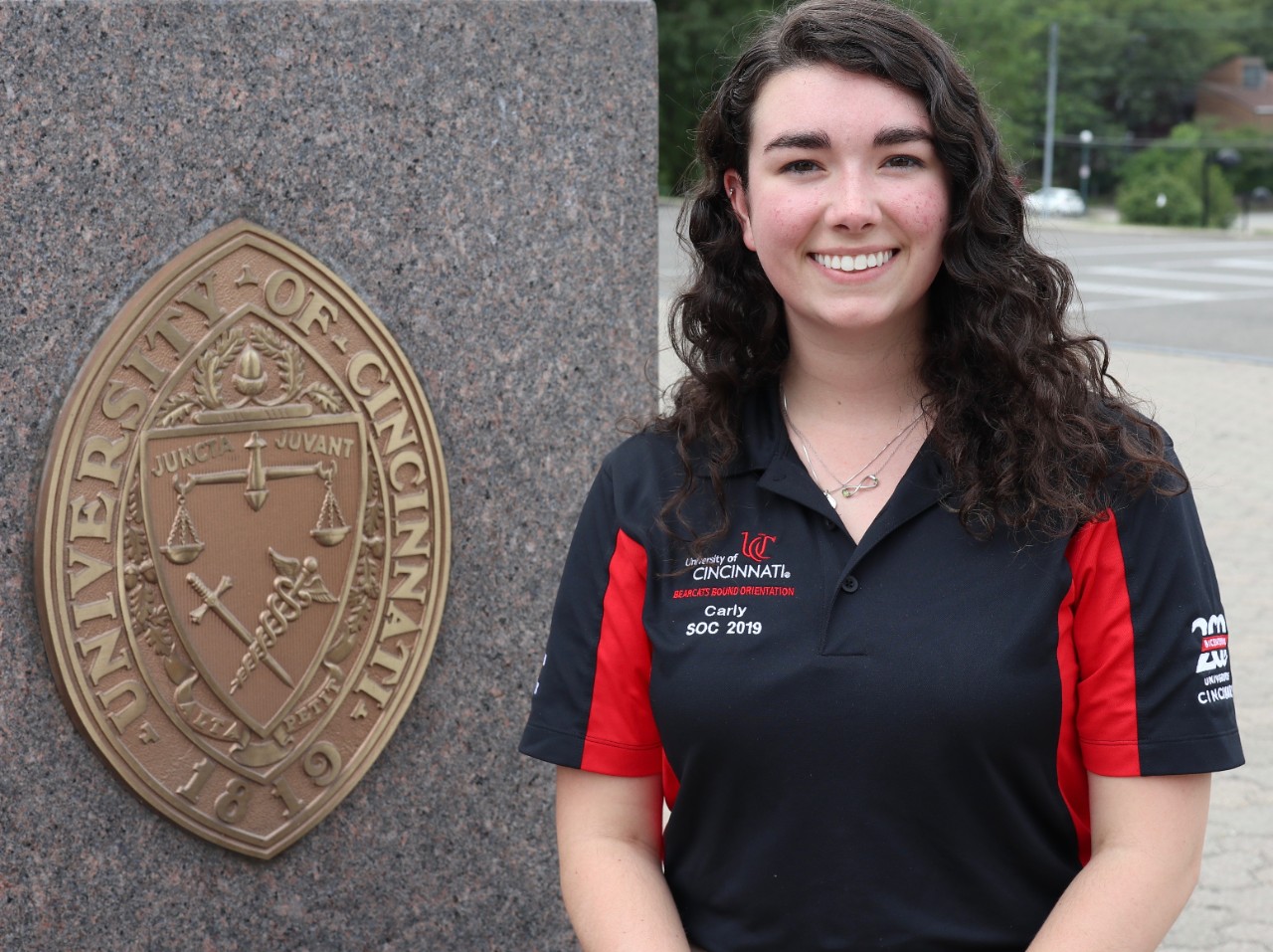 Also enrolled in summer classes for the first time is Carly Crosthwaite, a fourth-year student in fine arts and creative writing, from Cincinnati's College Hill neighborhood.
"I love it. For me, it's awesome," says Crosthwaite who took her first online class last fall. "So much creative work, whether it's my creative writing or my animation projects, happens outside of class time anyway. And when I would be working on my animation projects in class and then the [in-person] class ended at a fixed moment in time, that would really break the creative flow for me."
She's still able to get the faculty mentoring and class critiques of her work via real-time project sharing and chat tools, which includes an internship she currently has with Assistant Professor (and UC alum) Mike Gasaway, award-winning animation director of the one-time cartoon "Jimmy Neutron: Boy Genius."
Impact Lives Here
The University of Cincinnati is leading public urban universities into a new era of innovation and impact. Our faculty, staff and students are saving lives, changing outcomes and bending the future in our city's direction. Next Lives Here.
Become a Bearcat
The university outpaces our national rivals on performance indicators important to students and their families – specifically UC's national No. 3 ranking for co-ops and internships, outranking schools like MIT, Duke, Stanford and more. Among public universities, UC is No. 1 for co-ops and internships in the latest U.S. News rankings. 
Experience UC's Bearcat Promise yourself. Apply to UC or learn more.