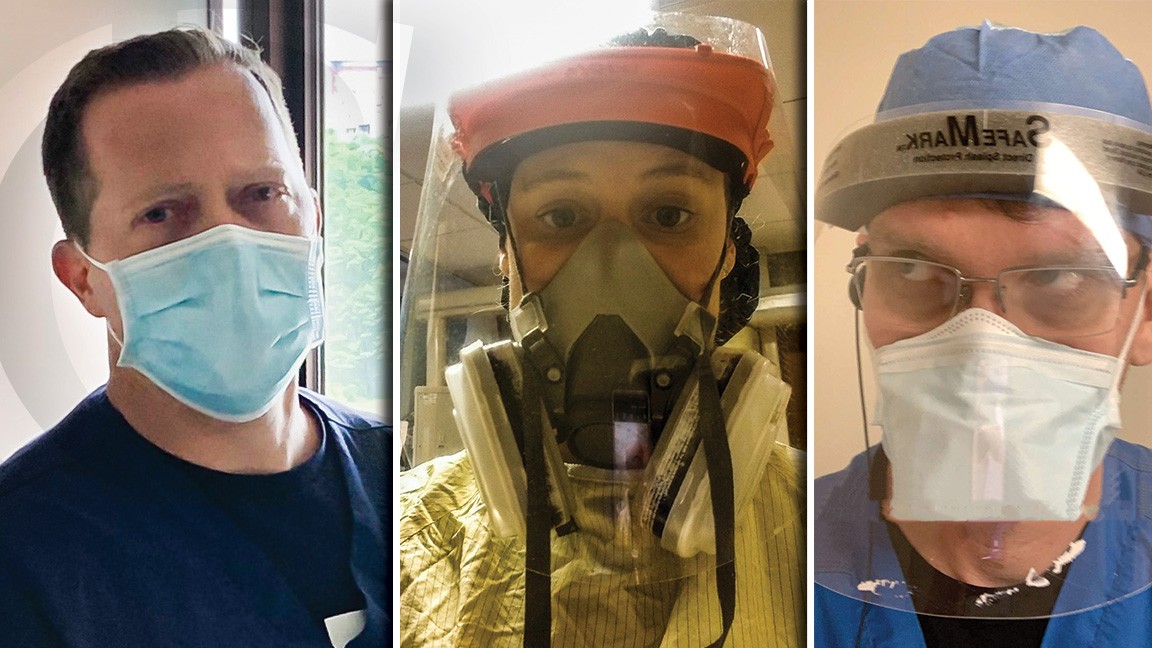 Providing care on the front lines
UC Blue Ash nursing faculty and alums share their experiences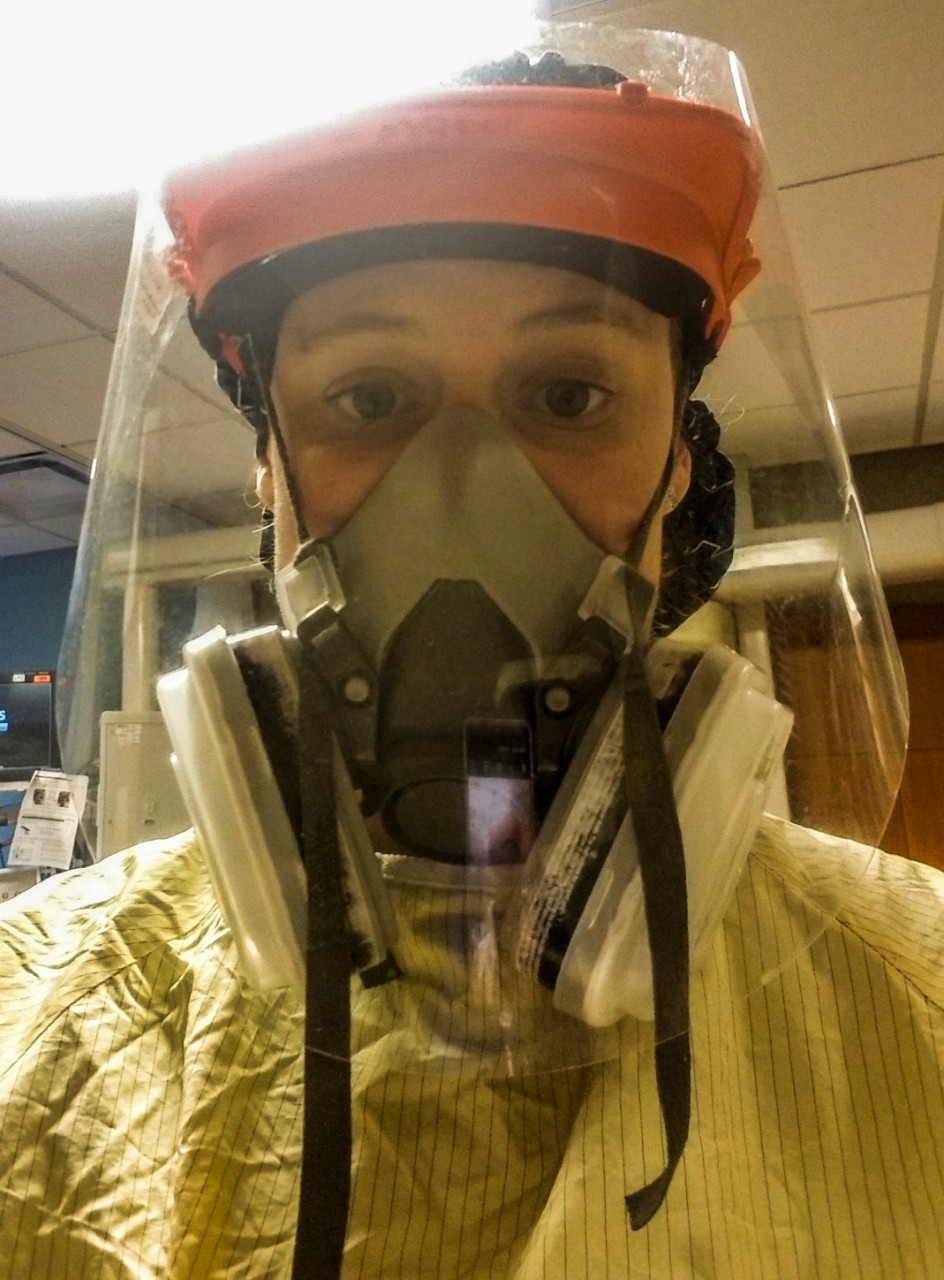 Jason Linville is a critical care nurse with 14 years of experience. He says there were times during the early days of the COVID-19 pandemic when he didn't think any of his patients were going to recover.
"Nurses had to hold a phone to a patient's ear so a spouse could say goodbye in their last moments. It was heartbreaking to hear the tears and worry of loved ones who couldn't see their ill family member," says Linville, who works in the intensive care unit (ICU) at The Christ Hospital and as a professor in in the nursing program at the University of Cincinnati Blue Ash College.
He notes that the ICU at The Christ Hospital was dedicated only to COVID-19 patients for several weeks. "The length of stay was averaging 14 – 20 days, so in the beginning it felt like no one was ever going to recover."
Linville says that things progressed quickly; patient outcomes improved as doctors and nurses adapted and learned more about the virus. "It was exhilarating and brought hope when we began to see patients recover."
Amanda Wetzel is a graduate of the UC Blue Ash nursing program and also teaches part-time at the college. She has been a nurse for over a decade; she's never seen anything like this.
"Being a nurse in this pandemic has been mind blowing. The protocols or means of treating these patients are not our normal, and as more information arises the treatment plans change," said Wetzel.
She recalls a case where she and several of her colleagues did everything they could for a COVID-19 patient but were unable to keep him alive long enough for his wife to see him one last time.
"We held his hand so he would not die alone. His wife was garbed up and able to come to the bedside a few moments after he passed," she said.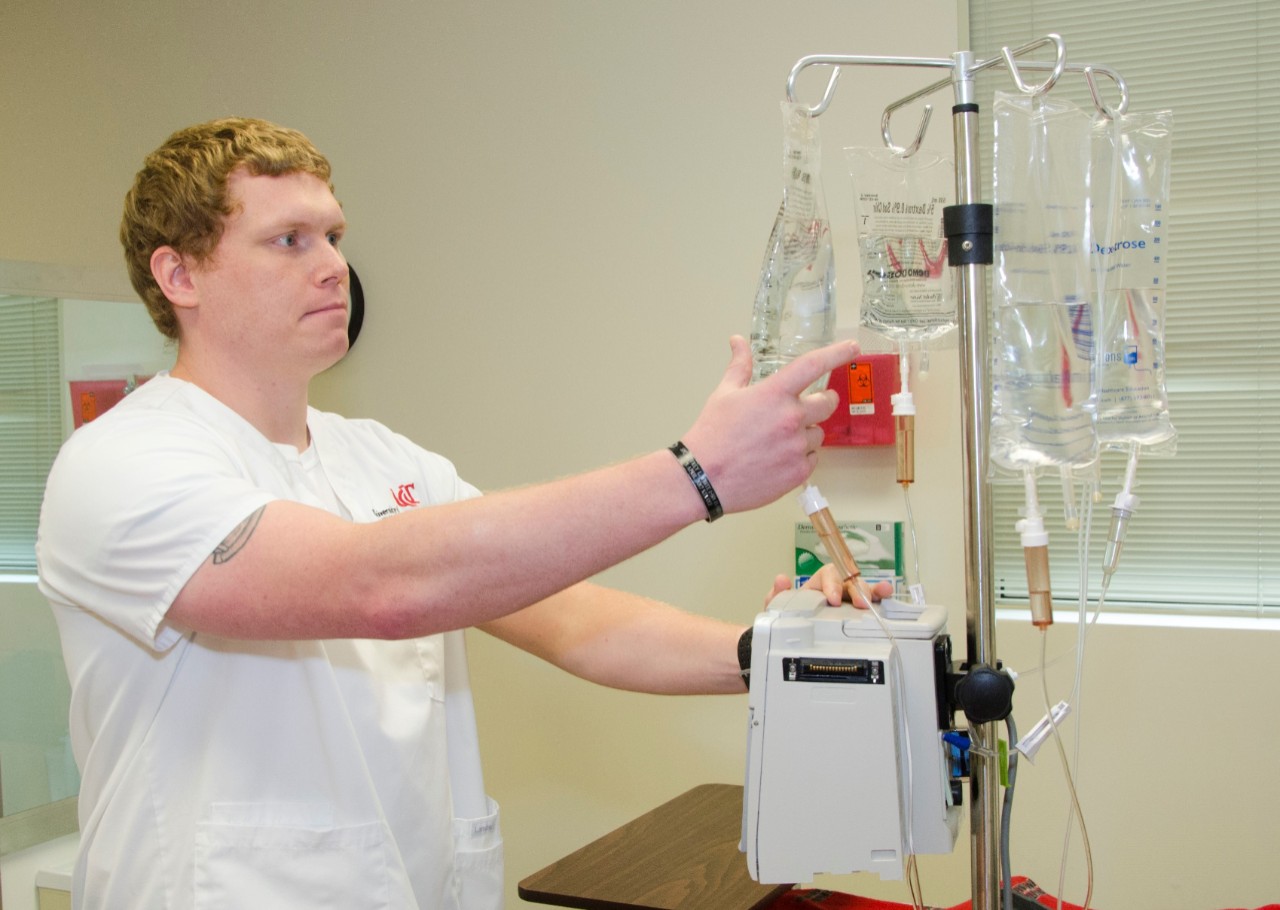 Rob Huff is a 2012 graduate of the UC Blue Ash program who works as a traveling emergency department nurse.
"This has been nothing like I have ever experienced. We are seeing multiple patients each day with the symptoms of COVID-19. We have had to adapt to daily changes on how to manage the care of these patients while trying to stay safe and protect ourselves," said Huff.
For Evan Terry, the pandemic arrived shortly after he began his professional nursing career. He graduated with honors from the UC Blue Ash nursing program last year and started working as a nurse in the emergency department at the University of Cincinnati Medical Center.
"I have had to 'grow up' a little faster (as a nurse) than expected. I am treating some really sick patients and I am learning a lot from it," Terry said.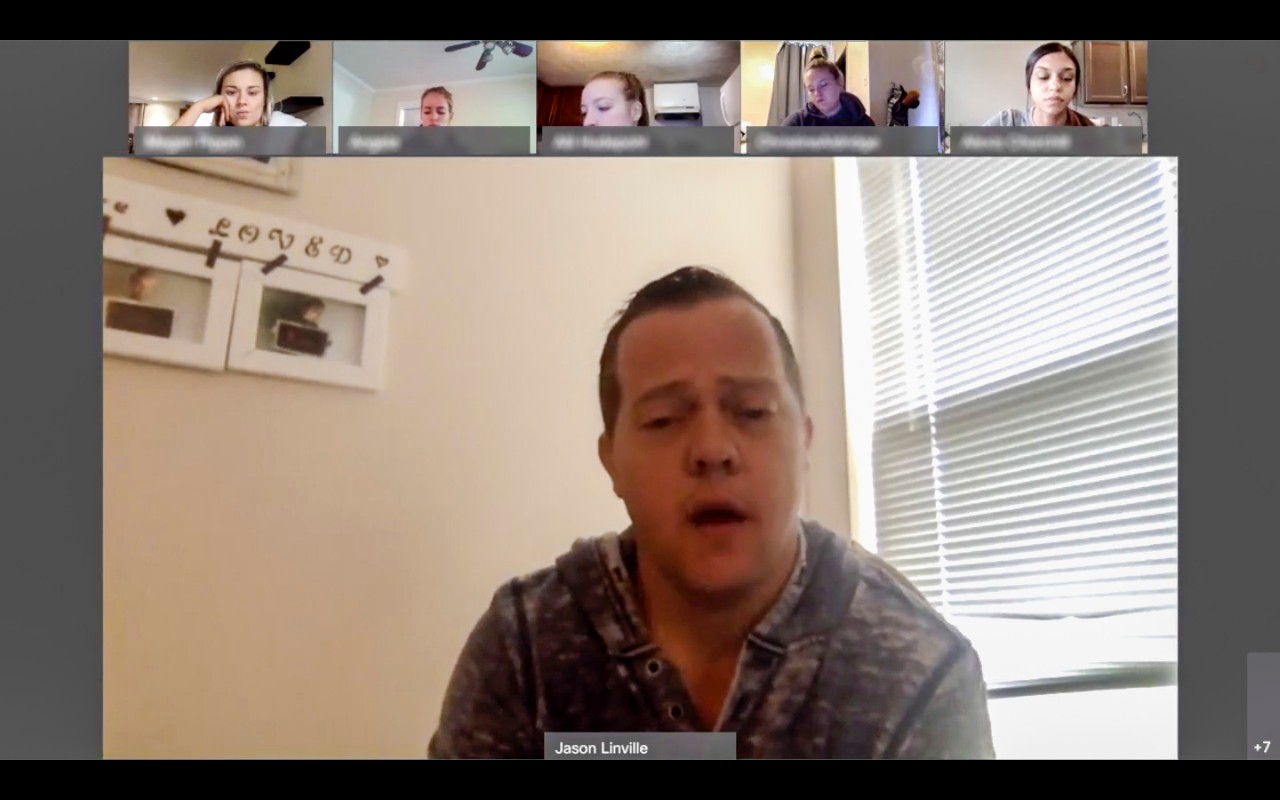 He adds that his experience as a medic in the U.S. Army was helpful as they converted part of the emergency department to provide dedicated care to Covid-19 patients.
"I was able to help get the patient rooms standardized and to streamline our overall patient intake," said Terry. "Any patient that comes in with shortness of breath, fever or cough goes to that part of the ED. Any patient that is admitted is tested for COVID-19."

While Terry learns quickly about COVID-19 as a newly licensed nurse, UC Blue Ash is preparing the next wave of nurses who will step into the profession in the midst of this public health crisis.
Linville shared his experiences with students in the second-year nursing course he taught at the college this past spring, giving them a real-time, straight from the front lines view of what it's like.
"I would keep notes and my report sheet from a previous shift I had at the hospital during this time (treating critically ill COVID-19 patients). I would then choose which patient case would be the most beneficial to present to the students," he said
Linville notes that he would create videos for the students to watch and leave gaps in his report, challenging them to determine what steps they should take if they were caring for the patient.
"The response was great. The students were really engaged and there were a lot of questions regarding COVID-19 and treatments, and whether I was nervous," he said. "I knew there were going to be, and I wanted that. I wanted to give the students a safe place to ask those questions and help ease their fears."
Linville says he spoke to the students about how everyone is different in their willingness to be on the front lines.
Wetzel adds that this is a scary time, even for the most seasoned and experienced nurses.
"There is so much uncertainty, but we are here because we were meant to be. We are meant to care, support and help heal these patients," she said.

The nursing program at UC Blue Ash is utilizing the experiences of faculty and graduates on the front lines to provide training and preparation that will help ensure students are ready, both physically and emotionally, to enter health care during the pandemic. Nursing is a blend of art and science. By providing students with the facts on COVID-19 and relating them to the curriculum, as well as providing them the opportunity to hear and learn from nurses on the front lines, the program is preparing them well for their transition from student to professional nurse.
Yes, heroes wear masks. They also wear face shields and scrubs. We are grateful for all of the nurses who are working on the front lines of the pandemic every day. And we are thankful for the new nursing graduates who are ready to answer the call with the knowledge that they are meant to be there, they are meant to provide support and care.
Pictured in the featured image from L to R: Jason Linville, Amanda Wetzel and Rob Huff.
About UC Blue Ash College
UC Blue Ash College is a regional college within the University of Cincinnati. It offers one of the best values in higher education with access to a nationally recognized UC education in more than 50 degree and certificate programs, as well as tuition that is about half of most colleges and universities. The college is located on a scenic 135-acre wooded campus in the heart of Blue Ash, Ohio. To learn more, call 513-745-5600, visit us online, like us on Facebook or follow us on Twitter and Instagram.
1
Newsweek: Conservative justices deal a blow to Ivermectin in...
May 29, 2023
The Wisconsin Supreme Court ruled earlier this month that hospitals can't be forced to issue Ivermectin to patients. It backed an earlier appeals court decision. Jennifer Bard, PhD, professor at the University of Cincinnati College of Law, weighed in on the decision during an interview with Newsweek.
2
Study finds distinct patterns of preexisting brain health...
May 26, 2023
The University of Cincinnati's Achala Vagal presented the results of the first large-scale assessment of radiological brain health in stroke patients in a population at the European Stroke Organization Conference 2023 in Munich, Germany.
Debug
Query for this