UC Answers: How has COVID-19 impacted information technology?
Pandemic created more need for cybersecurity and IT professionals
Well before the arrival of the coronavirus pandemic, the information technology job market was favorable for skilled job seekers. Rapid advancements in technology created a skills gap that caused thousands of jobs to go unfilled for want of qualified candidates. 
The pandemic has only caused demand for IT professionals to increase. Hazem Said, University of Cincinnati School of Information Technology (SoIT) director, discusses how COVID-19 has impacted the IT field and what UC is doing to help close the widening skills gap.
Even before COVID-19, information technology was one of the fastest growing professions. How and why has COVID-19 affected the need for IT and cybersecurity professionals?
For a few years before COVID-19, we have been observing significant shifts in the adoption of information technologies as a key driver of innovation across all sectors. In addition, there were significant shifts in the technologies itself — mainly shifts from localized computing to cloud and mobile computing. But also shifts from human decision-making and response to computer decision-making and response, shifts from experience-based decisions to data-driven decisions, and shifts towards integrated frameworks that enable everyone to configure, set up and assemble the tools they need.
When we all stayed home, cyberspace became the only available space to travel across geographies and to interact. To minimize disruption and ensure business continuity, or even accelerate the pace of business in some cases, the digital transformation that was planned for the medium- and long-term before COVID-19 has become short-term with a priority level critical for all organizations.
What are some other reasons why the fields of IT and cybersecurity have been growing so quickly?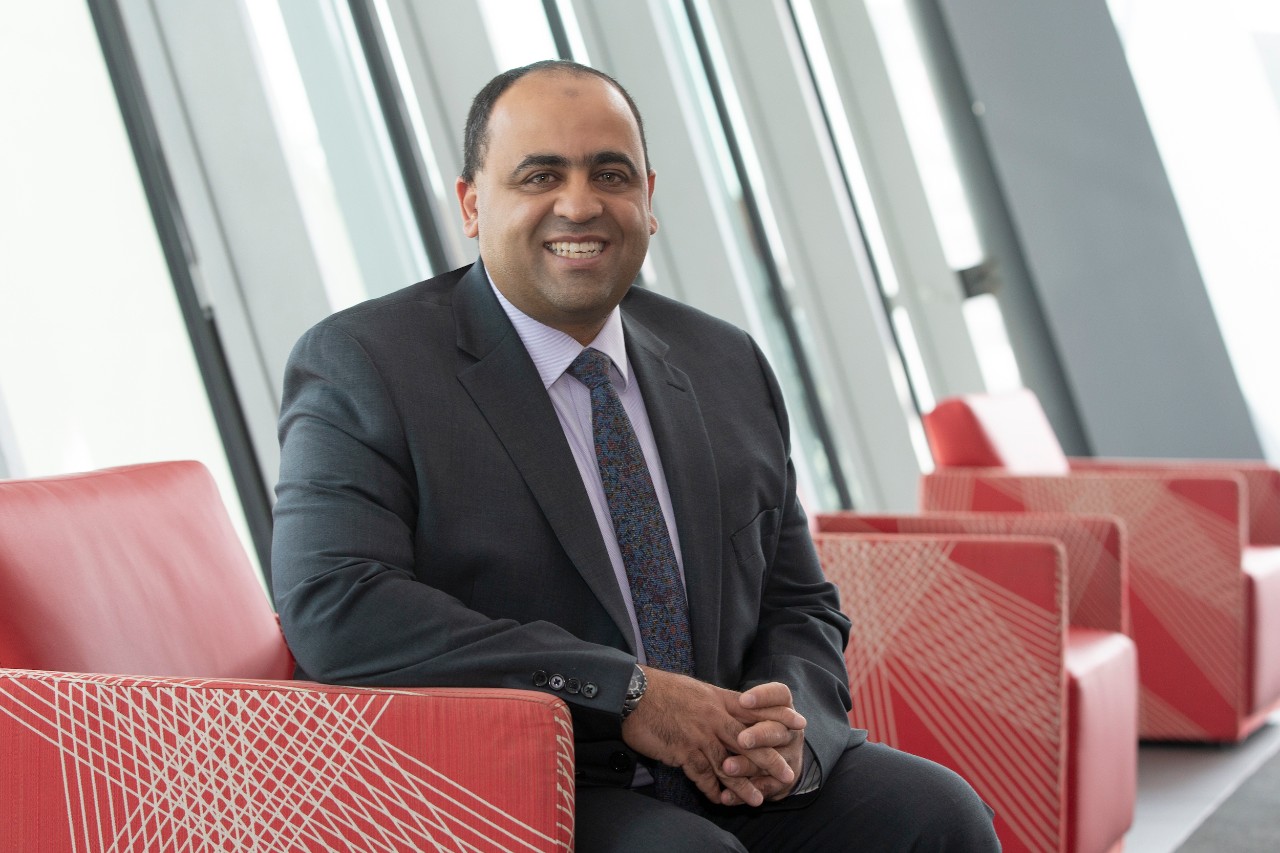 People are spending more time in the digital space. They are becoming comfortable in it. They entertain in it, they meet people in it, they earn income through it, they report to the government through it, they shop through it and they learn through it. As such, all organizations have been feeling pressure to meet their audience in the digital space. There is a need to re-imagine business processes and traditional approaches. This drives more need for innovative IT solutions.
Large-scale threats to our personal privacy and security are now making regular headlines in the news. These events impact consumers' confidence in various platforms and have created more awareness about ways that nefarious actors can obtain financial information or private information. The need for skilled talent in IT and cybersecurity could not be greater.
How will things change in IT and cybersecurity when we get past the pandemic? Will the demand for more talent continue to increase? 
In a way, the pandemic acted as a catalyst that accelerated the digital transformation for all organizations. Smart organizations are the ones that would leverage this opportunity and turn these transformations to be a permanent part of their business model. 
For example, running large meetings using Microsoft Teams, Cisco Webex or Zoom proved extremely efficient. More attendants could join, the exchange of ideas became more organized and sharing documents and collaborating on work products became much easier. This is a revelation that will change how business meetings will happen post COVID.
The pandemic proved that IT is a crucial part of our life. It shows that several jobs can be done remotely without losing productivity in ways that will likely be adopted into cost-saving work practices. Employers will seek to hire employees with sufficient IT knowledge in addition to their primary specialty. I think the interest to learn IT will increase tremendously.
Why is now the right time to pursue an IT degree, and why is UC the place to pursue it? 
We continue to see demand for highly skilled individuals in IT and cybersecurity, and UC's cooperative education model allows students to gain real-world experience while they pursue their degrees. UC is the birthplace of co-op and is regarded as one of the top five universities for co-op in the country. In addition, the UC School of Information Technology's online master's degree program is ranked 10th in the nation.
Students in the UC IT and cybersecurity degree program are placed into the workforce after their first year of study and earn wages. They then alternate between semesters of paid work experience and academics. That's a perfect match of early entry to the workforce and hands-on learning that results in an ABET-accredited bBachelor's degree program and the student having almost two years of work experience by graduation. Students who enroll in the SoIT accelerated program earn an additional master's degree and they have five degree options to match their interests and career goals, such as in business administration, health informatics or instructional design.
UC SoIT has a path for everyone — from high school students to mid-career workers — to pursue IT and cybersecurity careers, if they so choose. Take that one step to us, and we'll move you forward.
Featured image: Hazem Said, director of the University of Cincinnati School of Information Technology. Photo/Lisa Ventre/UC Creative + Brand
1
WVXU: Health benefits and risks to recreational marijuana
December 1, 2023
The University of Cincinnati's LaTrice Montgomery joined WVXU's Cincinnati Edition to discuss the potential health benefits and harms associated with expanded cannabis access after Ohio voters approved legalizing recreational marijuana in the November election.
3
Local 12 highlights Pancreatic Cancer Awareness Month
November 27, 2023
Local 12 recently spoke with the University of Cincinnati's Andrew Waters and Pancreatic Cancer Action Network volunteers to discuss ongoing pancreatic cancer research and funding support during Pancreatic Cancer Awareness Month.
Debug
Query for this