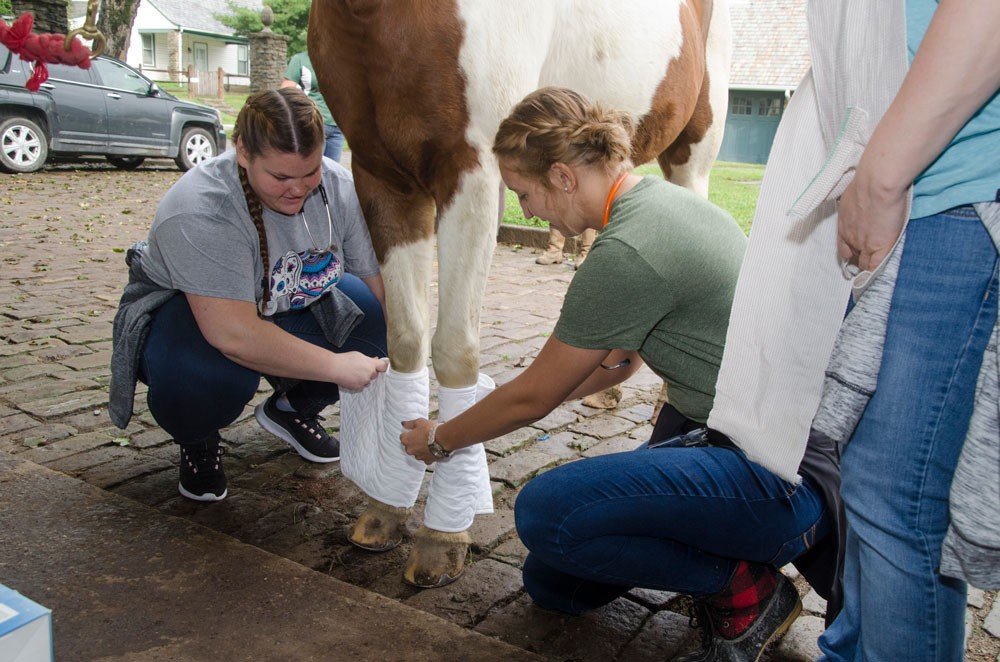 UC Blue Ash Vet Tech program thriving as it marks important milestone
A 50th Anniversary virtual celebration is planned for Oct. 15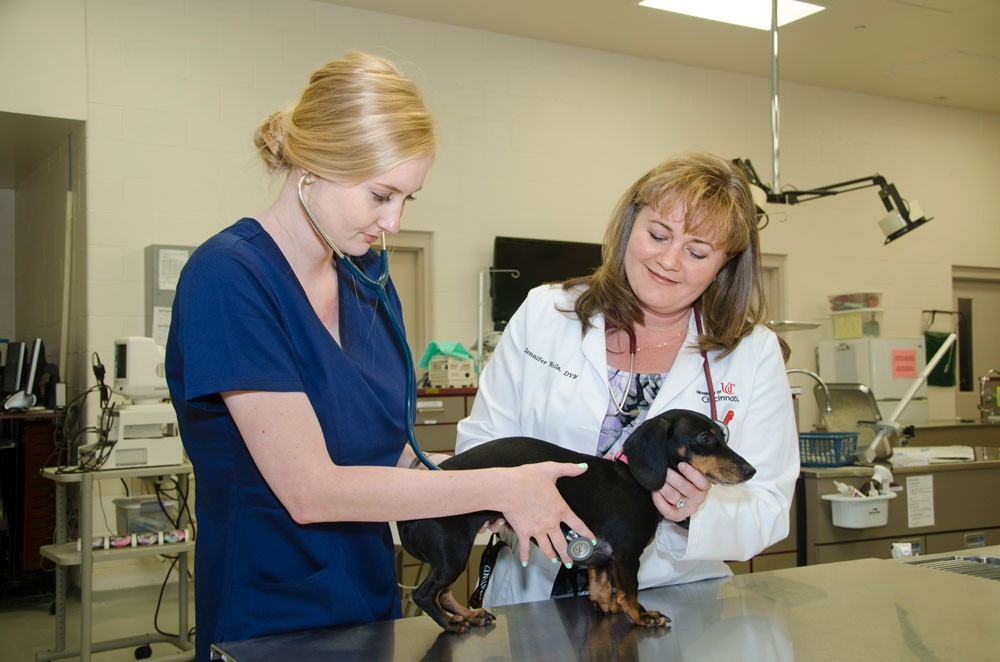 Fifty years after it was founded, the Veterinary Technology Department at the University of Cincinnati Blue Ash College is expanding course offerings, exceeding national standards, and doing more than ever to fill a growing need at local veterinary practices, animal hospitals and animal shelters.
The vet tech program will mark its 50th Anniversary with a virtual celebration from 7 – 8 p.m., Thursday, Oct. 15. The WebEx event will offer a brief look at the history of the program, updates on where it is today, and a preview of future plans to expand. Everyone is welcome to attend the free event, including pets. You can register in advance online.
Vet tech students learn how to provide general wellness care for animals, including vaccinations, diagnostic testing, surgery support and client education. They pursue opportunities in a variety of areas that include veterinary offices that serve large and small animal patients, emergency and specialty hospitals, medical research institutions and zoos.
The vet tech program at UC Blue Ash welcomed its first class during the 1969-70 academic year, just a few years after the college was founded. The first graduating class had only three students. Half a century later, it has produced more than 1,200 alumni and positioned itself as one of the premier vet tech programs among more than 200 spread across the U.S. The pass rate for new grads from the UC Blue Ash program is consistently well above the national average; last year it was 96 percent versus a national average of 70 percent.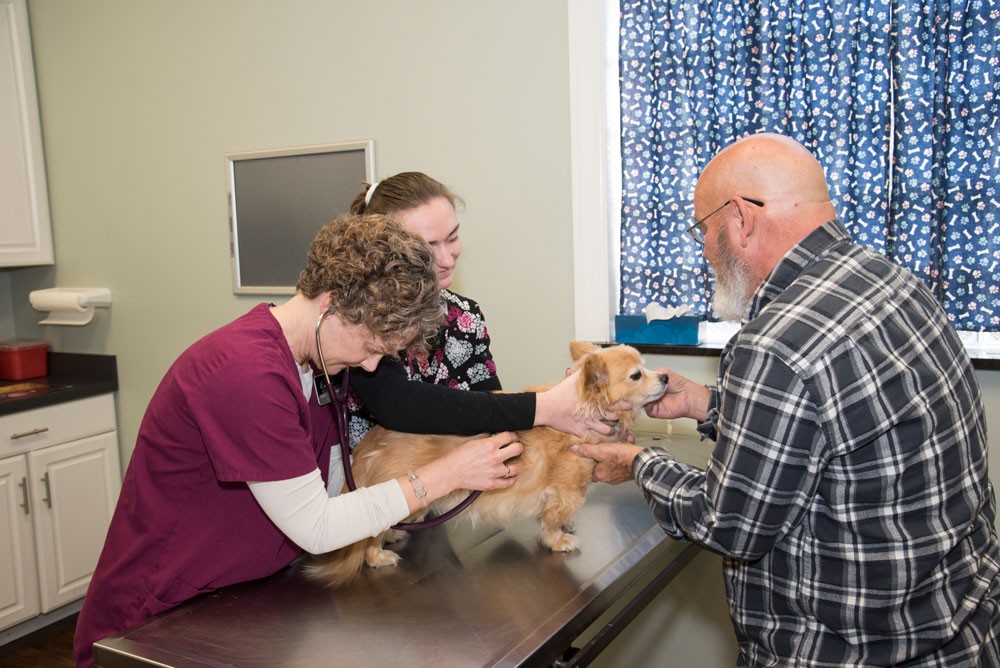 Kate Strickler graduated from the vet tech program this past spring. She came to UC Blue Ash from Findlay, Ohio after considering similar programs throughout Ohio, Indiana and Kentucky.
"I did a ton of research on all of the vet tech schools across the three-state area and found this is the best program because of the lab facilities, the boards pass rate, and the teachers we get to work with are very knowledgeable and helpful," said Strickler.
The continued growth of the program is important to keep pace with demand for skilled and qualified vet techs. The U.S. Bureau of Statistics notes that the industry is expected to grow by 16 percent over the next decade; a much faster projected average growth than most other fields.
"It's certainly a field in demand. There are more jobs than people to fill them," said Jennifer Wells, DVM, who has been chair of the Veterinary Technology Department at UC Blue Ash since 2008. "We've been working very hard over the past decade to expand the program. We added an evening program in 2019 that makes it easier for working professionals to pursue their degree and we're looking at two or three opportunities to continue our growth, but we really need more space."
As the program moves into its next half-century, a top priority is expanding the Veterinary Technology Building on the UC Blue Ash campus. The facility includes a large lab and surgery room where students sharpen their skills through hands-on learning, but it is in need of a dedicated classroom, as well as more space for faculty and staff to work. The program uses classrooms in other buildings on campus, but the national accreditation standards require a dedicated classroom. A student lounge is also on the wish list since students spend a lot of time in the building and don't really have anywhere to eat lunch or study between classes.
You can find more information about the UC Blue Ash vet tech program on the college website.
Featured Image: Students get the chance to provide vaccines and care for large animals at local farms like Greenacres.
About UC Blue Ash College
UC Blue Ash College is a regional college within the University of Cincinnati. It offers one of the best values in higher education with access to a nationally recognized UC education in more than 50 degree and certificate programs, as well as tuition that is about half of most colleges and universities. The college is located on a scenic 135-acre wooded campus in the heart of Blue Ash, Ohio. To learn more, call 513-745-5600, visit us online, like us on Facebook or follow us on Twitter and Instagram.