Local music spotlight: On a Limb releases new album
The Cincinnati-based ensemble features CCM Jazz and Music Education alumni
UC College-Conservatory of Music alumni pianist Andrew Haug (BM Jazz Studies, '18), bassist Noah Simionides (BM Jazz Studies, '17) and drummer Charlie Schefft (BM Music Education, '19) teamed up four years ago to create On a Limb, a jazz-influenced instrumental trio. The ensemble has experienced significant successes, including tour dates around the United States and now the release of its second album, Replaying the Tapes.
In recording this album, the band used a rather unusual studio setup. Instead of putting up barriers between themselves and using headphones to hear one another (the standard studio setup that minimizes bleed-through on the microphones for each individual instrument), the trio sat together with no headphones on. This gave the ensemble a more performance-like connection to one another.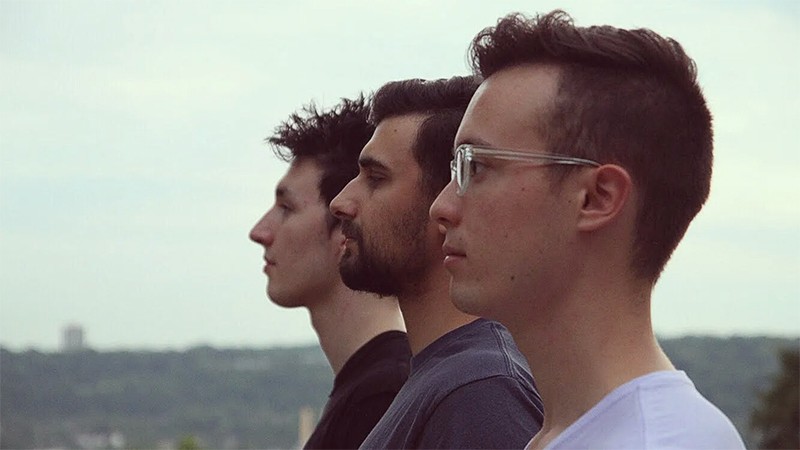 "Minimal post-production allowed us to create a sound that is raw, live and dynamic," Haug says. "Ideally this captures the feeling of a live show, as the listener can imagine being right there in the room with us. This is in direct contrast to our first record, which was done with total isolation and a lot of post-production for a more polished studio sound."
The new album features all original music, mostly by Haug, with one song by Schefft. Haug says that his compositional process involves about 80 percent composing on his own and about 20 percent adjusting the piece with the rest of the ensemble. On a Limb has also released music videos for many of the songs, which include scenes of the band in the recording studio.
"The style of the band is very open and dynamic. In each song, we enjoy the journey, love to tell the story, and ideally want the energy to always be headed somewhere interesting," Haug says.
"We are simultaneously compositionally- and improvisationally-driven, as a band," he adds. Each time we play, we strive to explore each composition in its fullest and in its own unique way, without any other preconceived ideas of what should happen."
For an ensemble so grounded in live performance and the ways that each performance differs from the last, the COVID-19 pandemic has been a particularly difficult obstacle.
"Putting out this album was a big focus for us during the pandemic, and now that the album is out, we are doing our best to still find ways to improve what we do in the midst of these challenges," Haug says. "This means focusing less on shows and promotion, but rather focusing more time on practice, rehearsal, composition and setting long-term goals."
On a Limb formed in 2016, initially as a way for three Cincinnati-based musicians to collectively practice free improvisation. As chemistry quickly developed, they began writing, performing and recording original music, with their first release "Glimpse #1" dropping in November 2018. Pianist Andrew Haug is the primary composer and arranger for the group, writing for the specific musical personalities of bassist Noah Simionides and drummer Charlie Schefft. His compositional style has been described by fellow musicians as "honest and thoughtful, beautiful yet energetic, with a hint of mysteriousness and darkness." Having crafted a sound that reflects a wide range of influences, their dynamic interplay is uniquely identifiable. The band has been noted for their deep chemistry and "telepathic improvisational skills," according to award-winning music editor, Mike Breen. On a Limb has performed throughout the United States, including shared performances with bands such as Animal Mother, Lucas Kadish TUNDRA, Dot Gov and Glenn Zaleski Trio.
Andrew Haug is a pianist from Cincinnati. He has performed throughout the United States and is active in many local groups: On a Limb, Eric Wurzelbacher Quartet, Down Home Collective and Ron Enyard Quartet. Haug has had the honor of performing at the legendary Newport Jazz Festival as well as with notable musicians such as Duane Eubanks (Alicia Keys), Art Gore (Herbie Hancock), Josiah Wolf (WHY?), Craig Bailey (Ray Charles), John Von Ohlen, Fareed Haque (Arturo Sandoval) and Bill Mays (Frank Sinatra). Haug graduated from CCM with a degree in jazz performance.
He started showing serious interest in music at age 9 when he started to pick out melodies of his favorite songs on the piano. Before reading music, he learned to play classical pieces of Beethoven and Chopin by listening to his father play them on the piano. After many years of formal classical training, at the age of 16 he quickly developed an interest in jazz when he started watching performances of the Thelonious Monk Quartet. Haug has gone on to study with jazz greats such as Steve Allee, Kim Pensyl and Phil DeGreg at CCM, as well as prominent artists such as Shai Maestro, Jon Cowherd and Guy Mintus. Haug credits much of his success to his classical teacher, Elaine Leung-Wolf, and her specialty in the Taubman approach to piano technique. 

Haug's musical personality is multi-faceted. Having grown up on primarily classical music and indie rock, and additionally since his teens having developed an increasing interest in jazz, hip hop, and R&B, Haug has a broad palate that he strives to bring to his performance. He prefers to enter an open and clear mindset when he performs, searching for an honest and selfless space that allows the music to flow naturally. Primarily an improviser, he has a deep passion for spontaneous and creative expression. He also highly values a strong, well-thought-out musical composition. This strong sense for both freedom and structure within his music creates a unique and engaging juxtaposition.

Feature image at the top: Musicians in On a Limb perform. Photo/Provided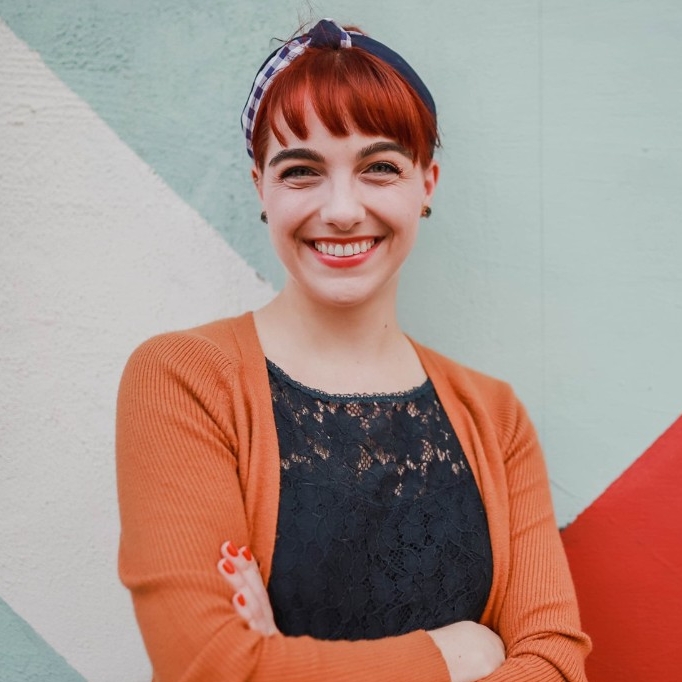 Alexandra Doyle
CCM Graduate Assistant , Marketing + Communications
Alexandra Doyle is a doctoral candidate studying clarinet performance at CCM. Alexandra's master's degree is also from CCM, and she holds bachelor's degrees in clarinet performance and journalism from the University of Houston.
3
Feast of Carols features holiday hits, local choirs in concert...
November 27, 2023
UC College-Conservatory of Music welcomes the holiday season on Dec. 2-3, 2023 with Feast of Carols, an annual concert featuring festive choral favorites performed by the CCM Chamber Choir, Chorale and Graduate Brass Quintet; UC Choruses, Cincinnati Youth Choir and outstanding guest choirs from local high schools.
Debug
Query for this