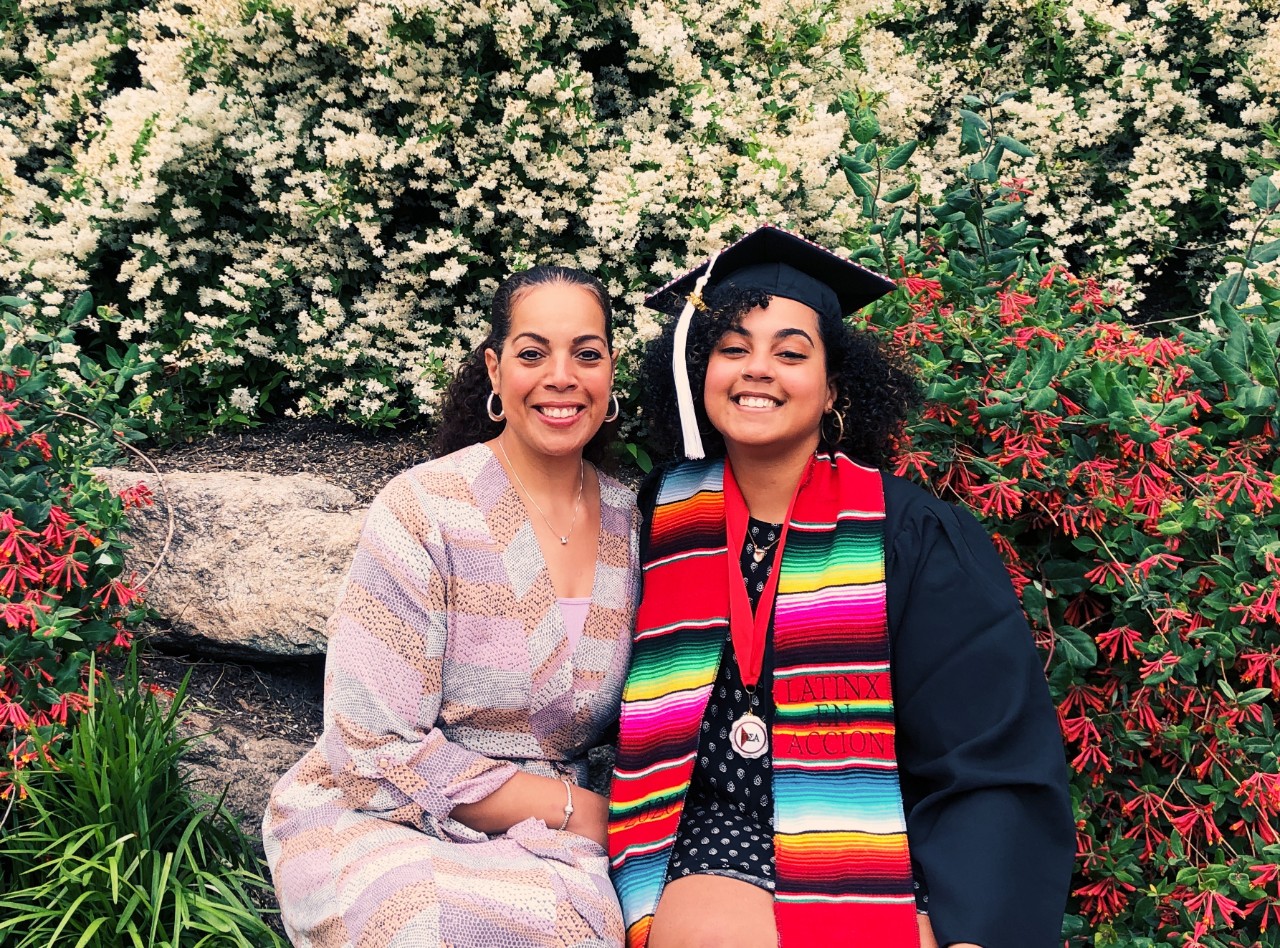 Mother, daughter Bearcats embody "Latinos en Acción"
The Martinez women champion diversity on campus, in the community and in the corporate world
When Giselle Coleman-Martinez (A&S '20) enrolled at the University of Cincinnati and expressed interest in joining Latinos en Acción, her mother, Lisette Martinez (Bus, Marketing '96), was especially pleased. "I was a founder of that organization," Lisette Martinez told her daughter.
Coleman-Martinez was skeptical. "I thought she was messing with me," she recalls, laughing. "I did not believe my mom. I thought, sure, you might have been in the club, but you didn't start it."
Once Coleman-Martinez became fully embedded in the organization, however, she discovered that her mother was absolutely right. Lisette Martinez co-founded the campus-wide organization in the mid-1990s and served as its first membership chair.
Coleman-Martinez was soon following in her mother's footsteps as an awareness-builder of cultural, social and identity issues via Latinos en Acción (LEA). She also helped expand the organization's commitment to volunteer work and service to Latinx and Hispanic people living in the Greater Cincinnati community and beyond. (Latinx is a gender-neutral term that embraces both Latina and Latino persons.)
Since their UC years, the Martinez women have steadily raised their profiles as leaders in their communities. Lisette Martinez, who earned an MBA at Thomas More University, helped TriHealth and the Yale New Haven Health System achieve national recognition in diversity and inclusion, and she is now executive vice president and chief diversity officer at Jefferson Health and Thomas Jefferson University in Philadelphia. Giselle Coleman-Martinez is earning a master's degree in comparative regional studies at American University's School of International Service.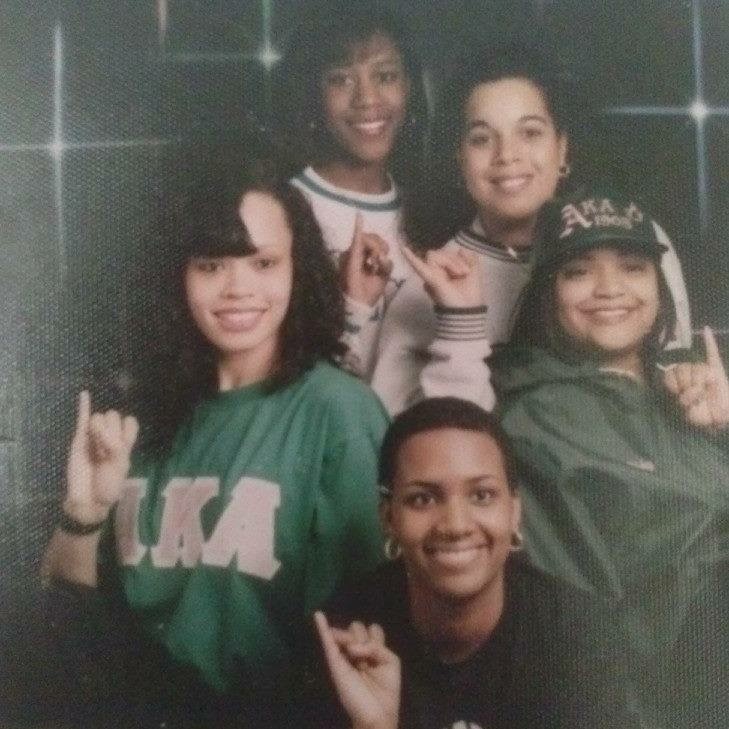 Looking back, Lisette Martinez recalls that in founding LEA at a time when "there were very few Hispanics" on campus, the motivation was "for us to get to know each other and to build cultural awareness" by staging events where attendees could learn to salsa dance or sample Spanish food. The evolution toward a service-oriented, mission-based organization was yet to come.
Giselle Coleman-Martinez, immersed in what became her "second life" at UC, spent hundreds of volunteer hours in LEA serving as a bilingual translator at parent-teacher conferences in local schools. As LEA's volunteer coordinator two years ago, she and Anabel Meleán (A&S '19), the president at the time, led a one-week trip to Puerto Rico, where LEA members rebuilt the roof of a home damaged during Hurricane Maria. And as the organization's president last year, Coleman-Martinez organized a week-long series of volunteer events during Hispanic Heritage Month.
Coleman-Martinez also sought to start a tradition of "Latin Night" during Hispanic Heritage Month, a night of trivia, dancing, student talent and Latin food. "I got the idea from the Arab Student Association, where they celebrate their identity through a night of food, dance and talent shows, and we had about 80 students attend. It was a wonderful night that probably won't happen this year because of COVID-19, but it was a fun night to experience Latin culture. I hope that once it's safe to gather on campus, they'll do it again in the future."
Lisette Martinez is happy to see how much LEA has grown, even as students who identify as Latinx or Hispanic remain a small minority at UC. All told, they make up just over 3 percent of the university's 46,000 enrollment. 
Although Lisette and Giselle were born in the United States — Lisette in Detroit, where her father worked as an engineer, Giselle in Cincinnati — their family roots are in Puerto Rico, where Lisette's grandparents and parents were born. Lisette and her husband were divorced when Giselle, her only child, was 3 years old.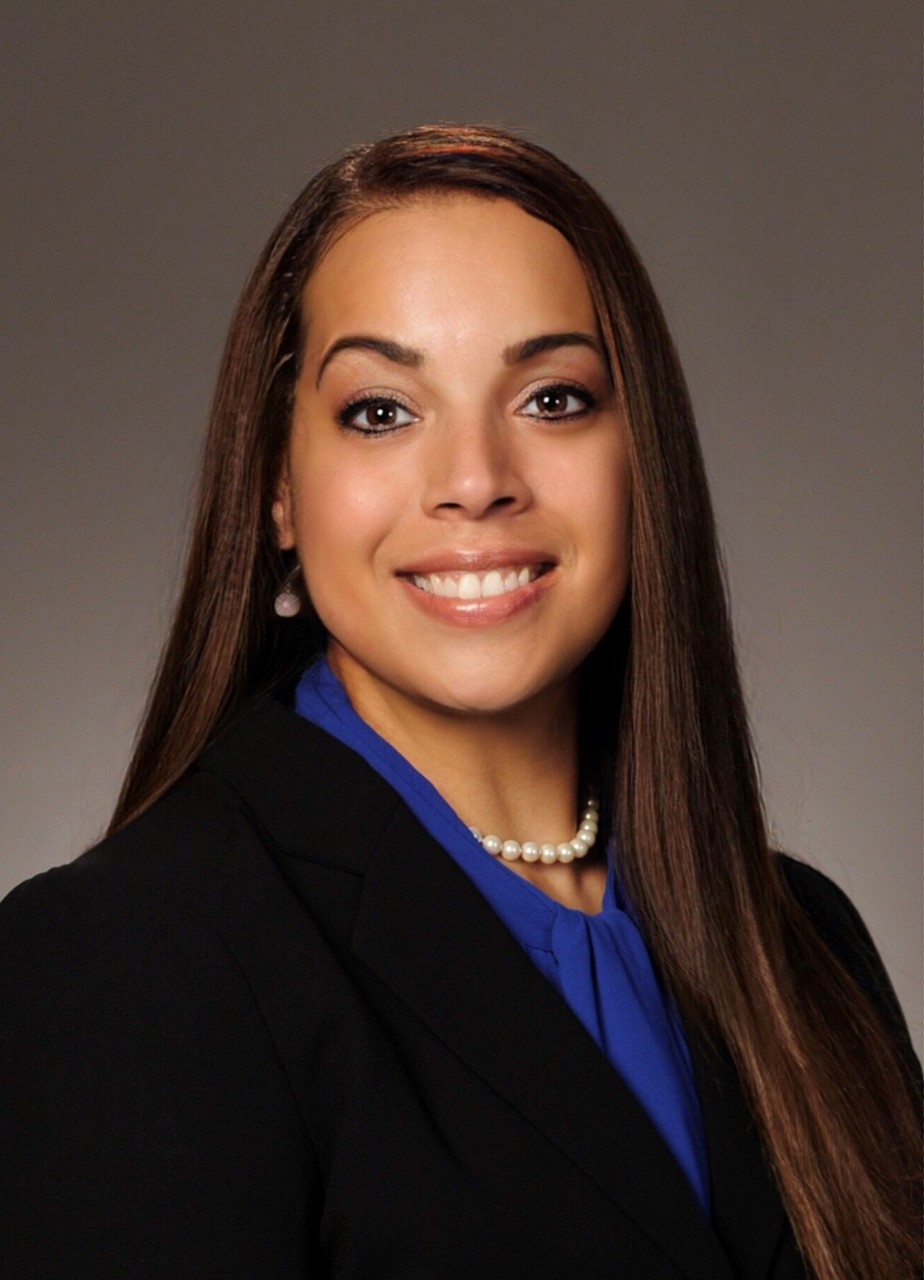 Lisette Martinez spent the first 10 years of her career working in supply chain, merchandizing and the allocation of retail products. Then, in 2006, when she saw a job posting for a diversity and inclusion officer at Luxottica, she made a sharp turn. "For some reason I felt compelled to say to myself, 'I want this job,' she says. "I had no experience whatsoever in diversity and inclusion, but it was something I wanted to do."
She was inspired by a vivid memory of a sixth-grade camping trip, when she and her classmates, for the first time, were able to choose where they wanted to sit during lunch. Lisette was the only Latina child in her racially integrated class. Food tray in hand, she looked out into the canteen and saw all of her black friends on one side of the room, and her white friends on the other. Puzzled, she asked her counselor where she should sit.
"The counselor quickly turned around, without questioning, and made everybody mingle, made everyone switch their seats," Martinez recalls. "She did it for the whole weekend. She was very conscious and deliberate about it. I noticed that she was doing it on purpose, but I didn't know what it meant. All I knew was that it felt good. Years later, when I saw that diversity and inclusion job posting, it dawned on me that what I had felt was inclusion. It felt like, wow, I matter, I'm a part of something. I feel like I belong. And I wanted to bring that feeling to employees. It was never so much about diversity, because diversity is a fact — it's what we are — it was more about how do we make an intentional decision to include people in our workplace and really become impactful and more successful."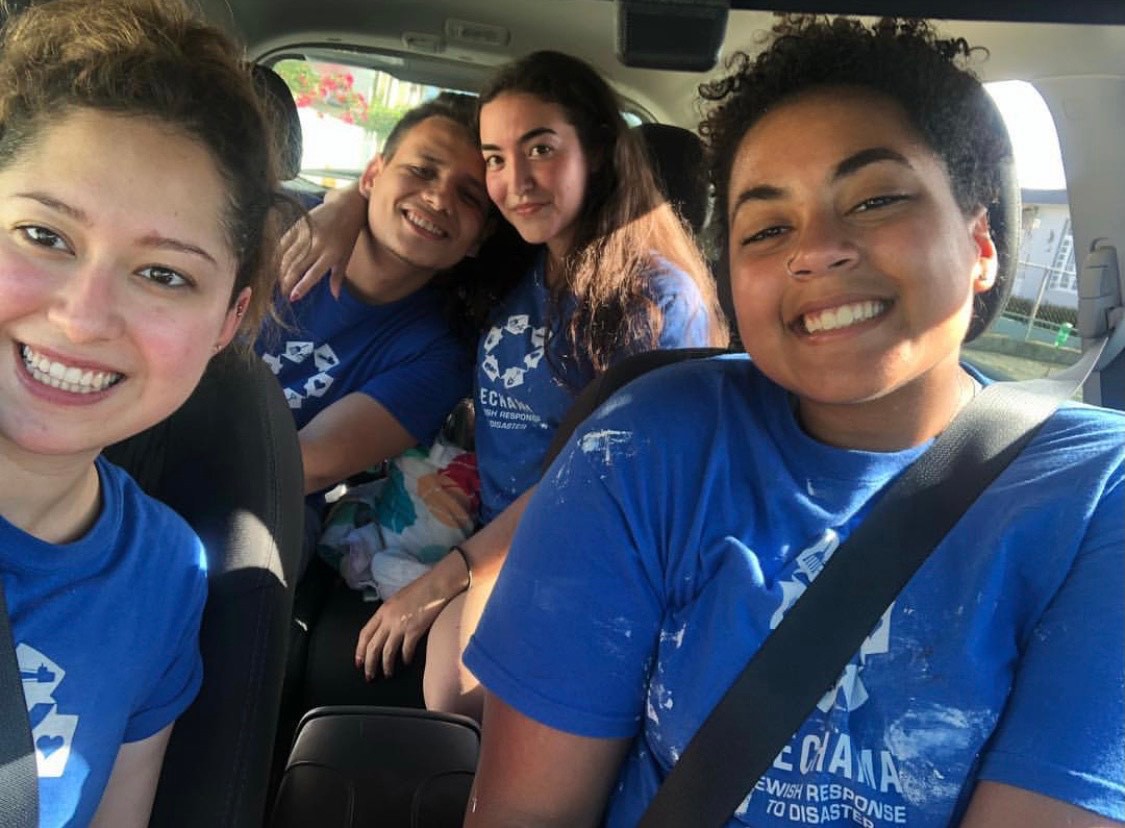 Martinez's star has risen steadily since then, taking her to Macy's, where she managed their supplier diversity initiative nationally, then to TriHealth and the Yale New Haven Health System and now to Thomas Jefferson, where she oversees D&I initiatives for both the university and its healthcare system.
Giselle Coleman-Martinez, meanwhile, has her eye on a U.S. State Department career. In addition to being bilingual in English and Spanish, she is fluent in French and is learning Portuguese. Long interested in the colonial relationships that global powers have with their territories, she is planning a thesis that will explore the relationships forged by the United States and France with their Latin American and Caribbean territories and those that Asian nations have with their territories.

"I want to figure what it is that makes the United States territories so developmentally behind everyone when they're in the same hemisphere as the U.S.," Giselle says. "They receive so much foreign and international assistance from different countries to build and develop, but they're still not as developed as the U.S. I've always wondered why."  
During an internship last summer with the State Department, Coleman-Martinez served as a case assistant in international child abduction and got a behind-the-scenes look at the federal government and its powerful influence on the world stage. Her dream job is to work as a foreign service officer at State, providing assistance to countries that are developing their economic and educational systems.
Looking ahead, Martinez and her daughter seek to continue making a positive difference in the world. Giselle would like to see more help for immigrants and a greater appreciation for what they bring to the Greater Cincinnati community. "There are a lot more immigrants in Cincinnati than most people realize," she says. "Price Hill [has a lot of] Guatemalan, Mexican, Honduran families. That's where I did almost all of my volunteering. There are lots of families who are looking for extra support. They're not from Cincinnati; they didn't grow up here. They don't know the life we have."
Martinez seeks to continue cultivating an environment of inclusion and respect "throughout each corner" of the sprawling Thomas Jefferson institution. "I want to hear our patients, our students, our employees say that 'Jefferson is the place I want to be because they respect me and I make an impact because I feel included.'"
No surprise: mother and daughter could not be closer.
"My mom is my superhero," Coleman-Martinez says. "How she has shaped her career has been astonishing to me. That's why I've worked so hard; I'm so impressed by my mom. I want her to see me the way I see her. I see my mom as this hard-working woman who has done absolutely everything to make sure that I'm OK and also successful. I want to be like my mom. I want to be successful. I want to figure out how to be a great woman."
And Lisette Martinez could not be prouder of her daughter's strength, determination and her developing role as a servant leader. "She is also precious," Martinez adds, "in that she's sensitive and empathetic and compassionate. I'm proud that she is adopting a direction of her life to make an impact on this world." 
2
College Matters. Alma Matters: UC grad and UC faculty featured...
September 29, 2023
College Matters. Alma Matters. podcast features molecular geneticist Dr. Anil Menon, associate dean of undergraduate education and director of the undergraduate program in biomedical sciences in the UC College of Medicine and Pateek Raj, graduate of SPIA.
3
Everything you need to know about UC alum Travis Kelce
September 29, 2023
Cincinnati went wild for Taylor Swift when she brought her Eras Tour to the Queen City this summer. Now her ties to Cincinnati grow as she's been linked to University of Cincinnati alum and NFL star Travis Kelce. Swifties everywhere are asking: Who is Travis Kelce? Here's everything you need to know about Taylor's latest rumored romance.
Debug
Query for this