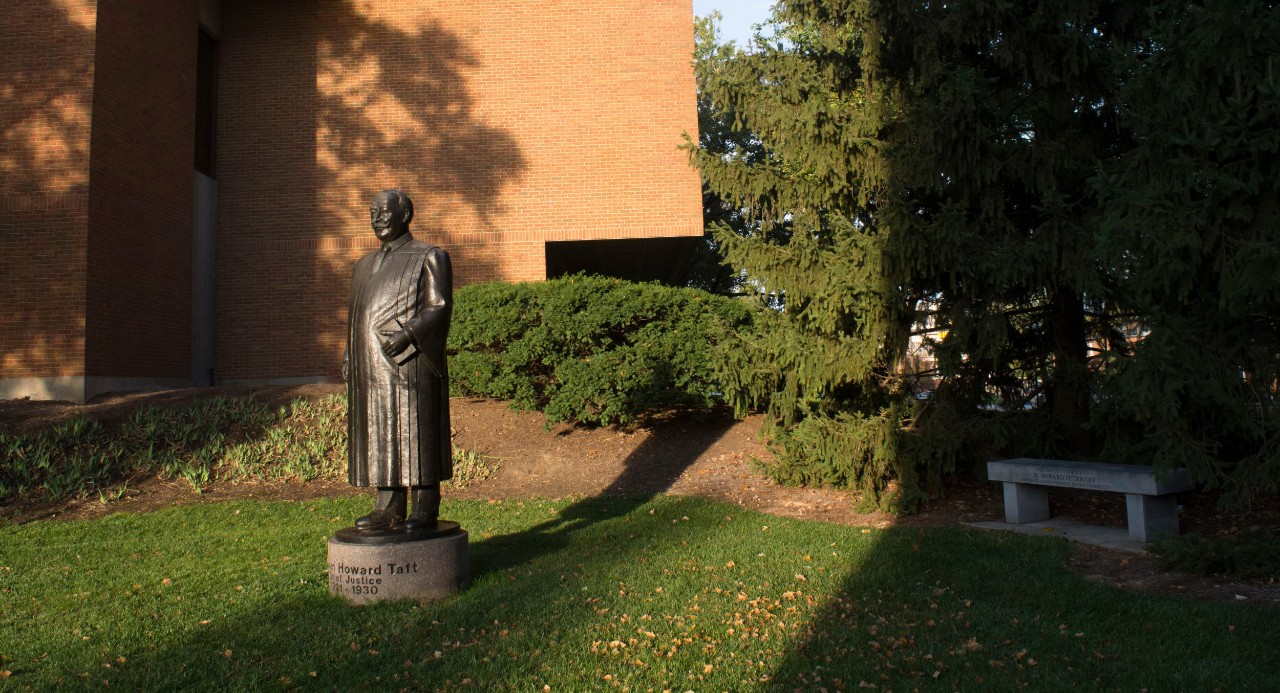 Biden first president since UC alumnus Taft without JD from 'T-14'
President-elect Joe Biden will be the first U.S. president since University of Cincinnati College of Law alumnus William Howard Taft to graduate from a law school outside the nation's top 14 ranked law schools, reports the American Bar Association Journal.
Biden is a 1968 graduate of Syracuse University College of Law.
U.S. News & World Report ranks Syracuse University College of Law at No. 111 among U.S. law schools. UC College of Law is ranked No. 83.
UC is also ranked as a top 45 public law school, and the No. 3 most affordable law school in the U.S. Learn more about UC's rankings here.

Read the full story here.
Featured image at top: UC College of law in fall. Lisa Britton/UC Creative + Brand
1
Local 12: UC stroke study aims to give patients more treatment...
December 8, 2023
The University of Cincinnati's Pooja Khatri and Eva Mistry spoke with Local 12 about the SISTER trial that will test a new drug to treat patients with strokes who are not eligible to receive traditional treatments due to timing factors or risk of complications.
2
Ongoing quest for justice a life-changer for all parties
December 7, 2023
The Ohio Innocence Project and its student fellows, past and present, recently marked 20 years working to exonerate the wrongfully convicted. OIP co-founder and director Mark Godsey, as well as past OIP fellows and Cincinnati Law alumni, Eric Eckes, Law '08, and Simar Khera, Law '15, spoke about their shared experience and its life-changing impact.
3
VOTE: BroadwayWorld Cincinnati Awards highlight CCM Excellence
December 5, 2023
Each year, the BroadwayWorld Cincinnati Awards honor excellence in the city's performing arts scene. This year, the faculty and students of the University of Cincinnati College-Conservatory of Music (CCM) are nominated 20 times in 11 categories—including Best Musical, Best Opera, Best Choreography, Best Sound Design, and more!
Debug
Query for this