January Roundtable examines changes in the office market
A look at the office sector in a post-pandemic world from a supplier and an occupier perspective
January's UC Real Estate Roundtable will focus on structural changes brought on by the pandemic and how this may Impact businesses utilization of office space moving forward. The following will be up for discussion: 
An examination of current trends in office space on both a national and local level.
A discussion of what will drive the post pandemic office experience for sales teams, R&D, services and technology.
How redistribution of demand will affect cities such as Cincinnati as well as new gateway markets elsewhere.
What does the data tell us in terms of returning to pre-pandemic growth rates in the office sector?
Photo credit: Depositphotos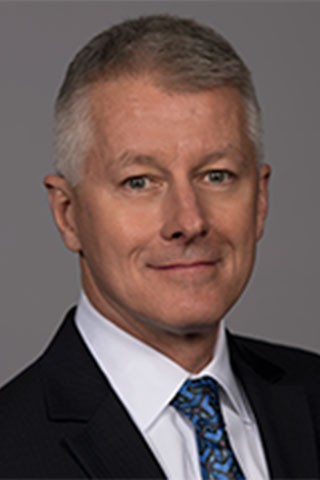 Kevin Hughes, Managing Principal,
Cushman & Wakefield
Hughes is responsible for nearly 300 people serving the Dayton-Cincinnati market as the pre-eminent commercial real estate service provider in the region. Hughes has overall responsibility for all lines of business Cushman & Wakefield delivers in Southwest Ohio and Northern Kentucky, including revenue and profitability growth as well as staff recruitment and retention and client relationships.
A 30-year industry veteran, Hughes has been developing and implementing corporate outsourcing solutions for more than two decades and brings a global perspective to national clients and accounts. He has led major headquarters assignments, created service delivery platforms and developed portfolio strategies for clients such as Procter & Gamble, General Electric and Humana. Prior to rejoining the company, Hughes was executive managing director, principal and leader of transaction services in the Americas at Jones Lang LaSalle. He also has led Colliers' Corporate Solutions group and served as director of brokerage services at Colliers Turley Martin Tucker. In Cincinnati, he currently serves on several community boards, has led an affordable housing non-profit and has consulted on numerous redevelopment projects.
Calvin Schnure, Senior Vice President — Research and Economic Analysis, Nareit
Schnure joined Nareit in March 2011. He analyzes developments in the macro economy and their impact on REITs and commercial property markets, and on financial returns to REITs. He monitors performance of mortgage REITs and conditions in the U.S. mortgage market. He also conducts original research on REITs' stock market returns and economic fundamentals.
Schnure began his professional career in the 1990s as economist at the Federal Reserve Board. While at the Fed he analyzed the non-bank financial sectors for the flow of funds accounts, corporate profits and commercial paper markets in the capital markets group, and also analyzed business fixed investment, including capital spending on nonresidential structures, for the Fed's economic forecast. Subsequently he was vice president for U.S. economics at JPMorgan Chase & Co., where he analyzed and forecasted economic and financial market conditions, and advised senior management and clients. He was senior economist at the International Monetary Fund from 2002 through 2006, and director of economic analysis at Freddie Mac from 2006 through 2011.
Schnure earned a bachelor's degree in economics from Williams College, a master's degree in law and diplomacy from the Fletcher School at Tufts University, and a PhD in economics from the University of California, Berkeley.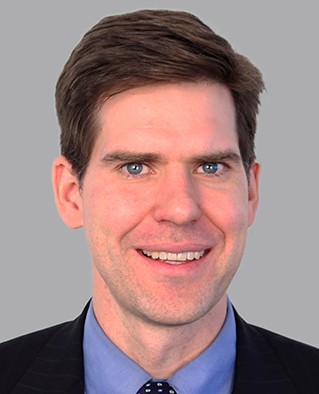 David C. Smith; Global Head of Occupier Insights, Cushman & Wakefield
Smith produces thought leadership content focused on how economics, demographics, technology and space usage trends impact commercial real estate users and investors. He has been a presenter at CoreNet Global's North American Summit and a main stage speaker at the NHMC Annual Conference and BOMA China's Annual Conference. He has also contributed to or been quoted in various publications, including Globe Street, Forbes, NAIOP, Bisnow, Commercial Observer, and CoreNet Global. Smith previously spent over a decade at Kingsley Associates, a leading provider of research and benchmarking solutions to real estate companies around the world. In addition to providing consulting services to global real estate companies, he was also involved in several industry-wide thought leadership partnerships with BOMA and NMHC. Smith received a bachelor's degree in public policy from Duke University.
The Real Estate Center, in conjunction with our Premier Partner, PNC Bank, is proud to present our 37th season of networking, national and international speakers, and access to industry leaders.
In 1983, the UC Real Estate Roundtable was created to establish and maintain links between the university and the business and real estate communities. The Roundtable series features guest speakers who present their ideas, thoughts and perspectives on topics that impact the real estate industry. The Roundtable Series strives to:
Encourage interaction between real estate professionals and UC students and faculty.
Address issues and topics relevant to the real estate industry and leading professionals.
Expose real estate professionals to industry research conducted at UC and elsewhere.
Currently our Roundtable programs are virtual events via Zoom and free of charge. Log-in instructions for those registering for the online event will be provided 48 hours prior to the event. Note there is a limit of 300 registrants for each event.