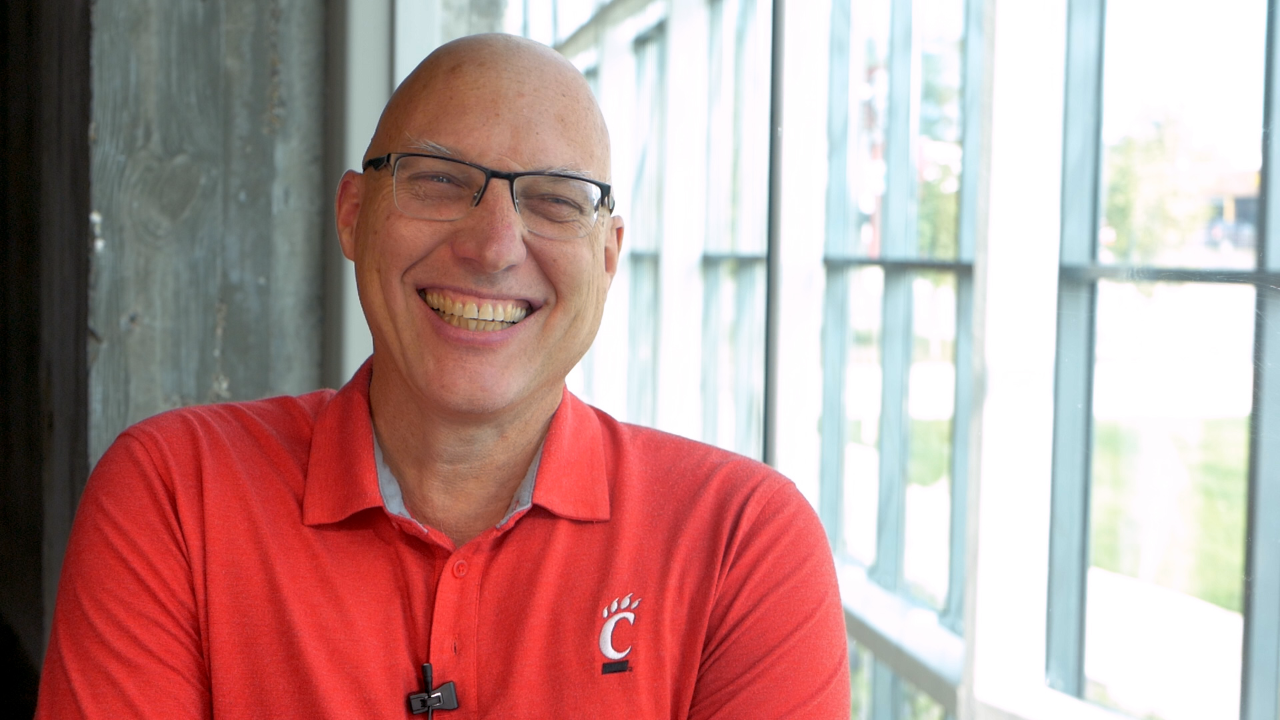 Why is co-op essential to an engineer's education?
Co-op for engineering majors is more important than ever and Dean John Weidner shares why
Did you know former dean Herman Schneider at the College of Engineering and Applied Science invented co-op in 1906? Co-op for engineering majors is more important than ever and Dean John Weidner shares why.
Co-op helps you understand engineering and beyond
John Weidner: Diversity of knowledge has really grown in engineering. Before, you could focus on the science and be a successful engineer. More and more, you need to understand the business side: working with groups of people, understanding how different people will use your product, how you will market it. Your skill set really has to expand as you move forward in engineering.
Co-op exposes you to the business side of engineering
Weidner: Now, there are so many products that don't require a lot of money to bring that product to the market. More and more engineers are starting their own businesses so they can really be creative in the products. But then they also have to understand the business side: How do you raise money? How do you sell your product? Who do you market it to?
Alternating co-op semesters help you apply what you learn
Weidner: Not only do we learn the science that allows you to be creative and design products, but you're out in the workforce and you're alternating between a work assignment and going to school. You really do appreciate those other aspects of engineering—the business side, the marketing, understanding how people use products and what they need. 
When you go back to the classroom you can you have a better context for why you're learning what you're learning. Then you can go back to a co-op assignment to apply what you learn over again. That back and forth is now a revolutionary way of teaching engineering and more schools starting to adopt co-op.
1
Eating smarter with diabetes
January 25, 2023
St. Vincent de Paul's teaching kitchen offers UC students a service-learning co-op and a teachable moment. Residents battling diabetes learn recipes that will help lower blood sugar levels and the amount of medications needed.
2
Spectrum News: Clovernook Center program brings braille...
January 24, 2023
During a co-op experience, a DAAP graduate student designed 3-D storybooks for the Clovernook Center's East Africa children's braille books project. The center is the parent company for the Cloverknook Braille Printing House in Cincinnati, Ohio. .
3
Bearcat dreams come true on Decision Day
January 23, 2023
The newest Bearcats learn they've been accepted into the University of Cincinnati on Decision Day, and UC officials surprised area students at their high schools with admission, scholarships and more.
Debug
Query for this