'I'm a believer': UC dean for research takes next step in COVID-19 trial
Media outlets highlight journey through the COVID-19 vaccine clinical trial process
"I had a few weird, unrelated reactions, but I was suspicous that it was placebo because I didn't have arm pain like I do with the flu vaccine," says the senior associate dean for clinical research at the University of Cincinnati College of Medicine and chief of research services at UC Health. "I was hoping I got the real thing, so that I could be done with the process. In clincial trials, subjects often incorrectly guess whether or not they receive the treatment or the placebo. However, when you start looking for symptoms, you'll often find them. So ultimately, I just wasn't sure."

On Tuesday, Kissela participated in his unblinding meeting at Holmes Hospital, located on UC's medical campus. It's a meeting where investigators and participants in a clinical trial are made aware of what treatment is being delivered. Participants in this trial had a 50/50 chance of getting the actual vaccine, versus a placebo.
When Kissela was told he received the placebo, and was then was offered the real vaccine, he took advantage of the opportunity.
I'm a believer. The science is very sound, and even though the [Food and Drug Administration] has not formally approved the vaccine, I surely would encourage people to receive it.
Brett Kissela, MD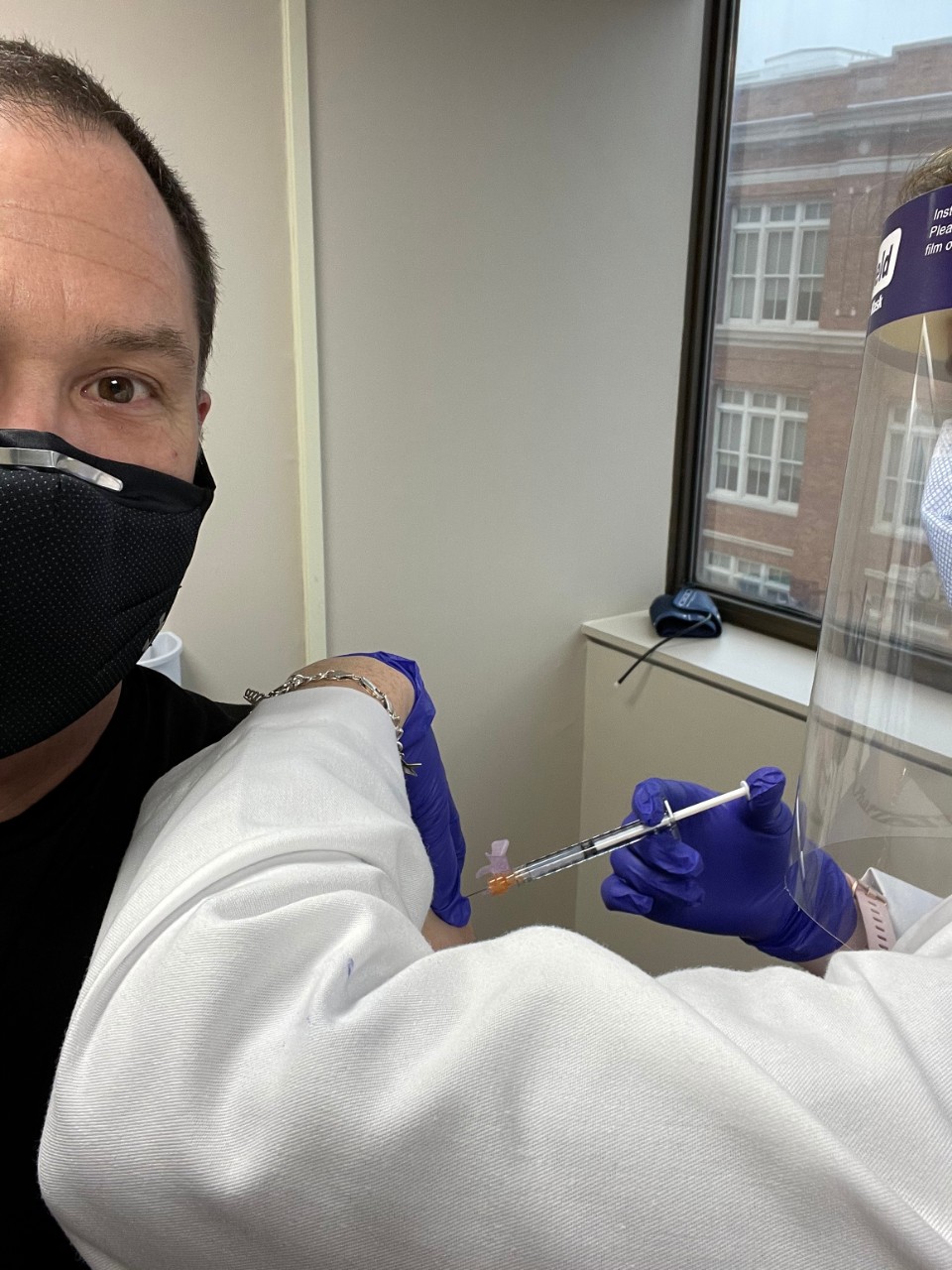 "I'm a believer," he says. "The science is very sound, and even though the [Food and Drug Administration] has not formally approved the vaccine, I surely would encourage people to receive it.
"The level of detail and structure that goes into a clinical trial to ensure its safety and efficacy is incredible. And while there is some risk involved, you're doing it to help humanity. I wanted to help prove that the Moderna vaccine works." The FDA has approved this vaccine under emergency authorization. 
He adds that when particpants are enrolled in trials, they get extra attention dedicated to their health.
"I'm a teeth grinder, and I actually fractured a tooth after my second injection," he says. "This led to a lot of paper work by clinical trial staff because they're watching carefully for any possible side effects of the vaccine. You receive an incredibly high level of medical attention when you are in a clinical trial. This is a signficant benefit to being in one."
He spoke to Local 12 about why he decided to step up to the plate for science and about vaccine hesitancy from frontline health care workers. 
Watch the full Local 12 report.
Read more about Kissela's participation in the clinical trial.
Local 12 also spoke to Kissela about "long-haulers," patients with COVID-19 that have lasting complications. 
Watch the full Local 12 report.
Featured photo of Kissela receiving the first dose in the clinical trial by Colleen Kelley. 
Impact Lives Here
The University of Cincinnati is leading public urban universities into a new era of innovation and impact. Our faculty, staff and students are saving lives, changing outcomes and bending the future in our city's direction. Next Lives Here.

Stay up on all UC's COVID-19 stories, or take a UC virtual visit and begin picturing yourself at an institution that inspires incredible stories.
1
WVXU: Tech CEOs talk AI with lawmakers
September 22, 2023
Professor Richard Harknett is a guest speaker on WVXU's Cincinnati Edition on the topic of AI and the need, or lack thereof, for government regulations. Professor Harknett is the head of UC's School of Public and International Affairs and is an often sought out media resource on technology, cybersecurity and governmental affairs.
3
Drugs.com: Lowering blood pressure after clot removal may not be...
September 22, 2023
Drugs.com and HealthDay highlighted University of Cincinnati research recently published in JAMA that found using blood pressure medications to lower the top number of blood pressure readings (systolic blood pressure) may not be safe or effective among people who have an acute ischemic stroke and undergo a successful mechanical clot removal.
Debug
Query for this