UC middle childhood education student finds passion from protest experiences
The Cincinnati riots in 2001 caused civil unrest in Over the Rhine (OTR) over four days, sparked by the killing of an unarmed teenager, Timothy Thomas, who was killed by a local police officer. The protest and riots were a moment in our country's history that raised the awareness of racial discrimination and police brutality against people of color and made national headlines. For Keonte Alexander, it was a moment he would never forget and lead him to make impactful change in his community.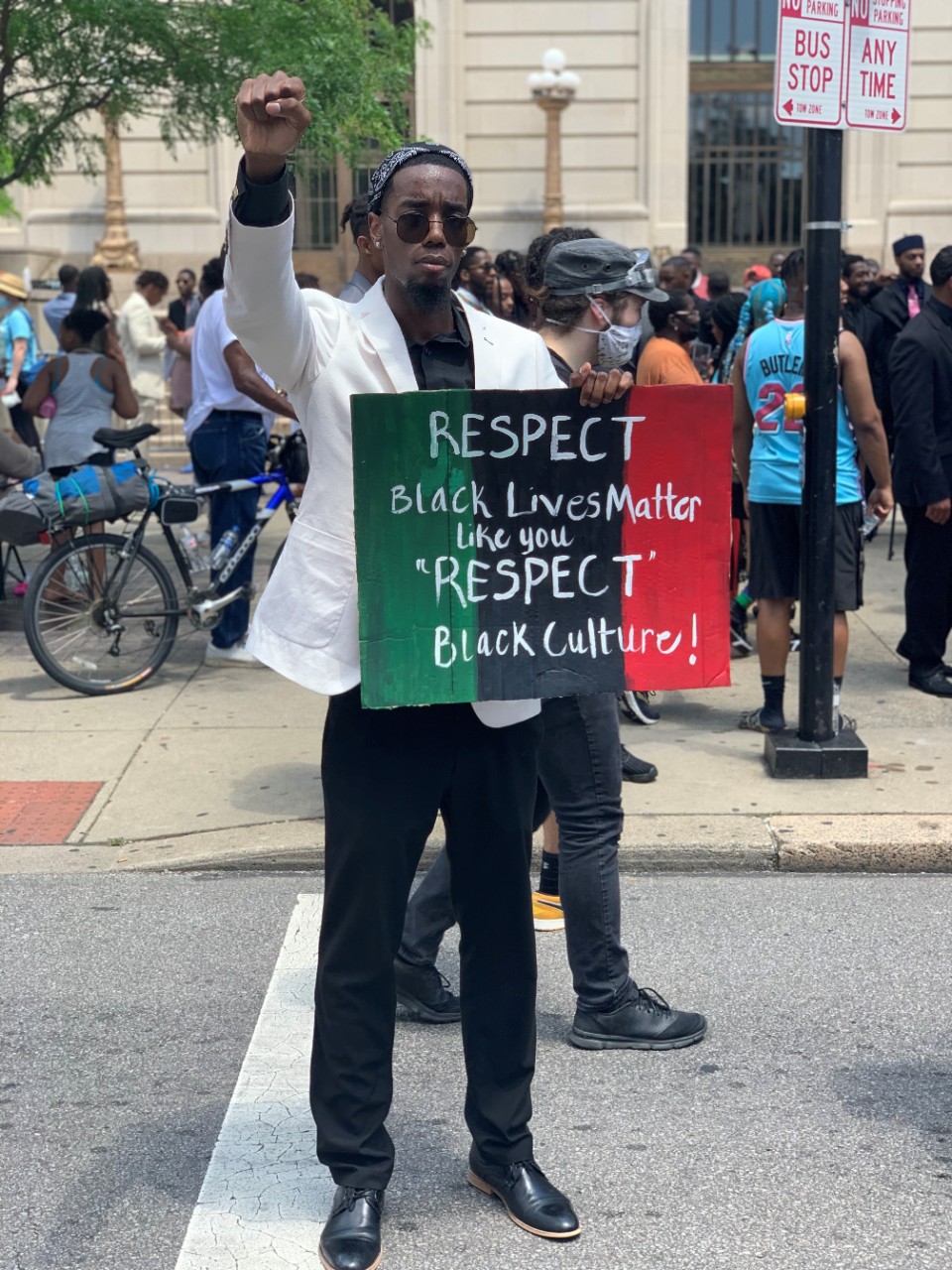 Keonte Alexander was only 8 years old when the Cincinnati riots took place. He went to a grocery store located in OTR, and when he walked outside, he noticed a large crowd of "angry people" in the streets at a justice rally for Timothy Thomas. He wasn't quite aware of the significance of their frustration, but he knew that something about their pain was wrong, and he needed to be a part of the solution. 
Nearly nineteen years later, Alexander would revisit the angst he felt when he was eight when he witnessed George Floyd's death that had gone viral across social media and the shooting of Breonna Taylor that startled the country during the summer of 2020. 
Feeling propelled to be a part of the moment, Alexander participated in the peaceful protest march, "Men in Suits," held on June 6, 2021, in downtown Cincinnati, where African American men marched in suits from Fountain Square to the Hamilton County Courthouse. He would also participate in an "Anti-Racism Workshop" last July, where he would lead a conversation centered around institutional racism in the educational system and the "Preschool to Prison Pipeline."  
After seeing the way George Floyd was killed, I just felt like I had to do something to help lead change, something that was bigger than myself."
Keonte Alexander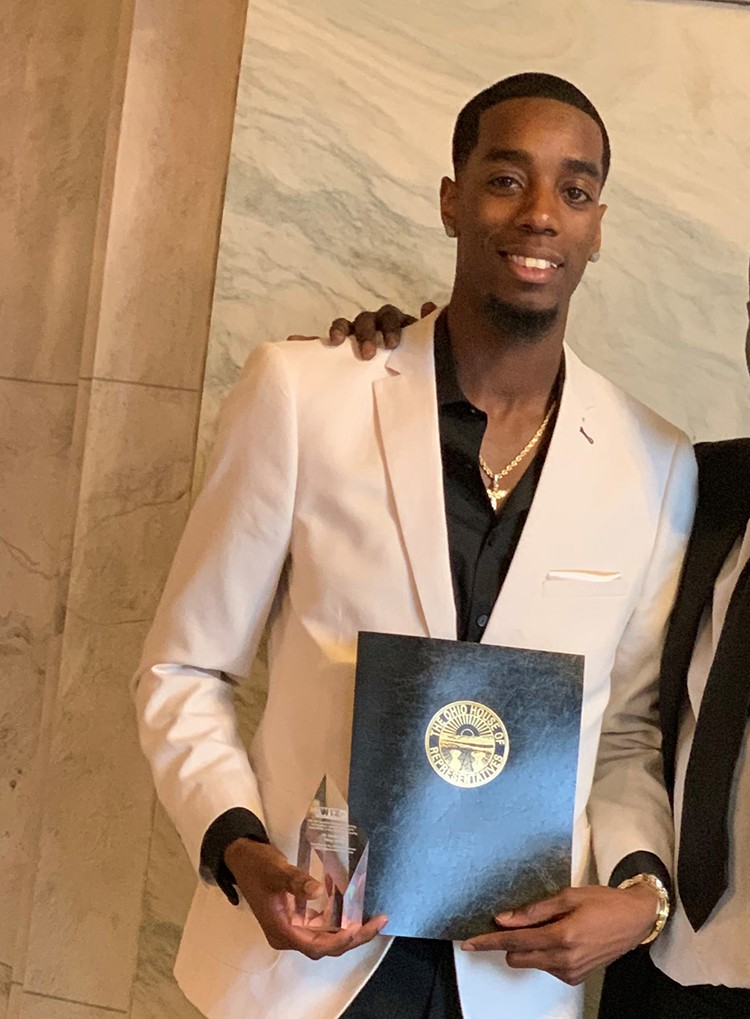 Alexander was also an intern for U.S. Senator Sherrod Brown, where his primary responsibility was logging constituents' opinions and casework for families who needed immediate help. Through his participation in peaceful protest to being exposed to politics in 2020, Alexander has never been more intentional about establishing himself as an educator and plans to make a run for public office in the future.
Alexander is currently a student in the middle childhood education program, focusing on math and science, in the School of Education, at the University of Cincinnati. Pursuing his bachelor's degree with a passion for working with young teenagers is not what he thought he would pursue upon graduating from Hughes High School in 2011. Upon receiving his high school diploma, Alexander was undecided about his career aspirations. Thus, he went on to work for Amazon as a factory worker.  
Remaining unclear on what he wanted to do with his future, it was his father who inspired Alexander to make a change. This led Alexander to complete his associates in sports administration at Cincinnati State. 
While completing his program at Cincinnati State, Keonte had to complete a co-op as a graduation requirement. Finding an opportunity at the Boys and Girls Club is where he realized his passion for working with kids. During this experience, which would last for five years, he grew into the Teen Program Leader position, where his responsibility was to create programs and activities for 8th-12th graders. During this time, Keonte decided to establish a career in education from the impact he saw he had on his age group. 
Because I look liked the students in my class, I was able to relate to them and gain their trust because they knew I understood where they were coming from."
Keonte Alexander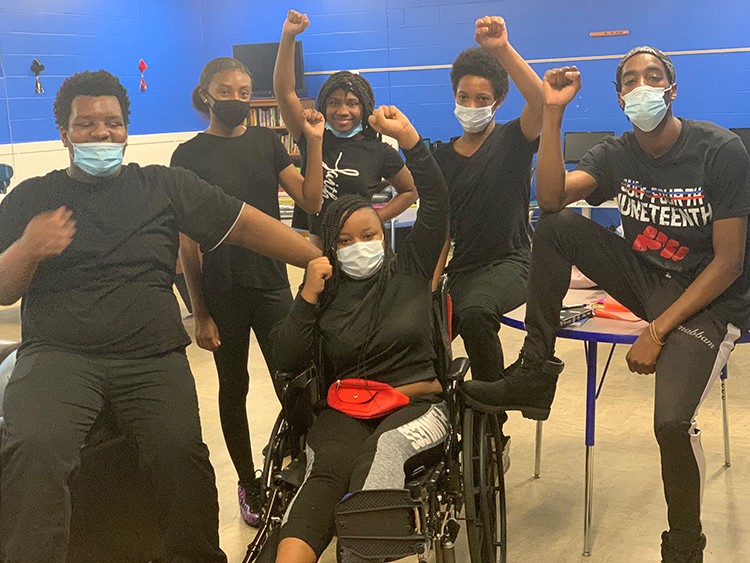 "Since 2014, ethnic and racial minorities make up more than half of the student population in U.S. public schools, yet about 80 percent of teachers are white, and 77 percent of them are female," according to the nonprofit Kipp.org. "People of color make up about 20 percent of teachers; a mere 2 percent are black men." In Alexander's experience working at the Boys and Girls Club, he successfully identified with students as they could relate to him based upon their shared culture.
Keonte almost gave up on his pursuit of the Middle Childhood Education program. He acknowledges that the faculty at CECH helped him continue his effort to become a teacher. A significant player was Yvette Pennington, assistant professor in the School of Education.
"She got me together," he said. "She helped me with my resume, get into a cohort and get the internship with Sherrod Brown." Now nearing the end of his degree program, Alexander gets the best grades he has ever received in college.  
The faculty at CECH didn't make me feel like a number. They rallied around me and gave me the support I needed to succeed.
Keonte Alexander