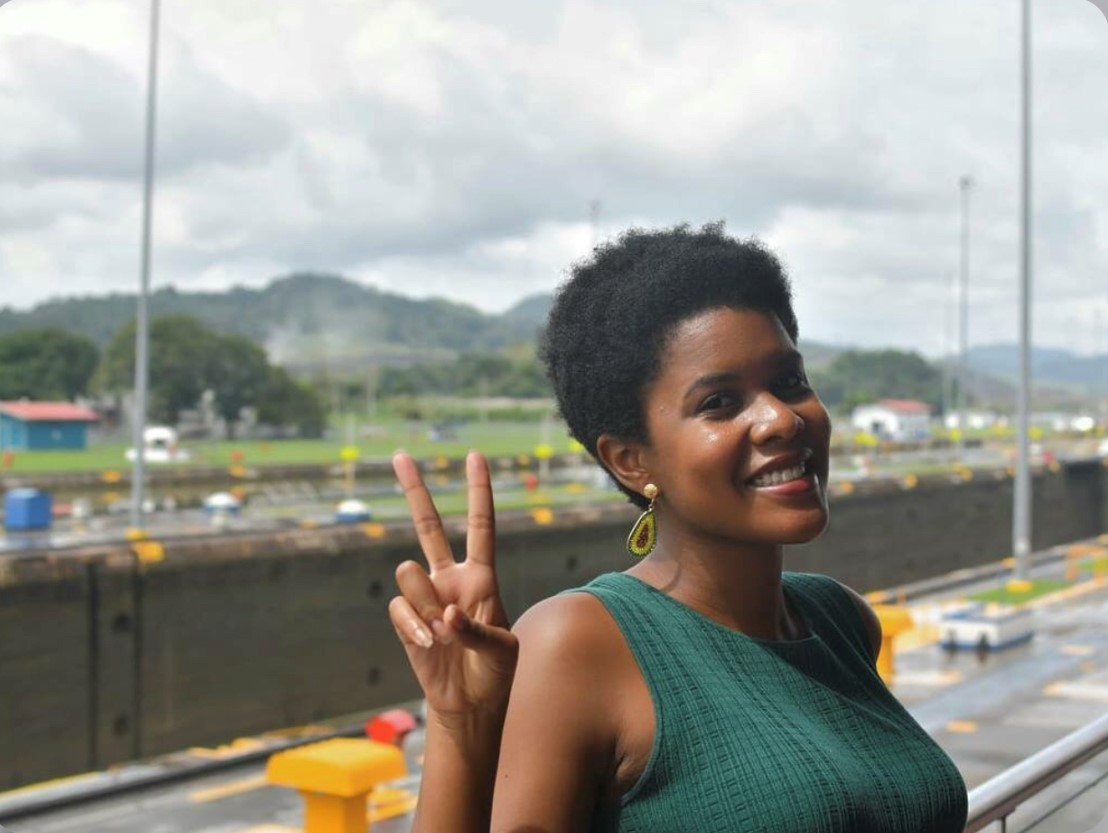 Lindner Alumni Spotlight - Adele Edmonds '14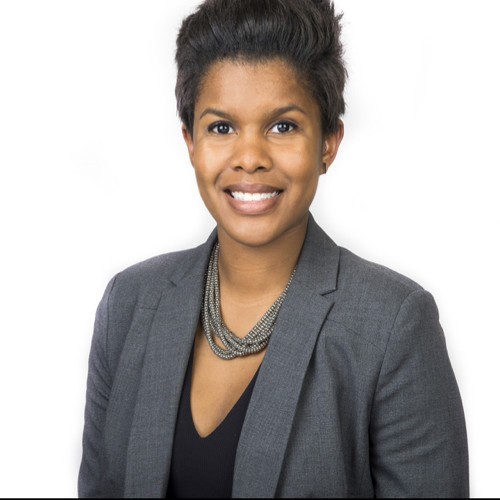 Meet Adele Edmonds, a world traveler who is not afraid to take on a challenge.
Originally from Reynoldsburg, Ohio, Edmonds always knew UC was the place for her. She saw the importance of strong co-op and study abroad programs and made sure to take advantage of these opportunities every chance she got. During her time at UC, she studied in Paris, Belgium, Mexico and Chile.
After graduating in 2014 with dual degrees in Marketing and International Business, Edmonds worked with Lidl, a German grocery store chain, where she helped open stores in the U.S. After nearly four years with Lidl, she was looking for a change of pace and decided to take full-time Spanish lessons in Panama City, Panama. After completing her lessons, Edmonds moved back to the U.S. where she was hired at Barnes & Noble in New York City. Edmonds started as a Manager of Café and was promoted in October to Director of Merchandising, Café where she oversees all 580+ café locations at Barnes & Noble.
Read on to learn more about Adele Edmonds and her journey.
Why did you choose the Lindner College of Business to obtain your degree?
I wanted to understand consumer behavior and how different countries operate.
At Lindner I was drawn to the Freshman-year Fast Track business project (currently known as Project Innovation, now part of the First-Year Experience). To be able to create a business from the ground up while getting a sample of each facet of business was exciting to me. Plus, the prioritization of co-ops and the breadth of study abroad programs was intriguing. Lindner afforded me the opportunity to tie these experiences together to form my college career. 
Lindner afforded me the opportunity to tie these experiences together to form my college career.
Share the highlights and lessons of your career journey.
If it seems too good to be true, it's because it is. On paper, people would assume that my first full-time role after college was the perfect experience. I was able to build a product category from scratch. It had a nice salary. I was able to work abroad. The downside? I worked an unfathomable number of hours every week. A lesson I've learned to ask when interviewing is, "What percentage of your team is still working at 6 p.m. or 7 p.m.?" Burnout is common and having to manage it has been something I have had to learn. Don't be afraid to ask uncomfortable and direct questions in the interview process to truly understand what you're getting into.
How did your student experience prepare you to overcome any challenges you have faced?
Lindner is unique because it is located around a multitude of Fortune 500 companies. The frequent networking receptions and career fairs allowed me to become comfortable with upper management. For my first role in my job post-graduation, I had to present to the CEO and our international board members. I truly believe my training at UC helped me become polished and comfortable speaking to anyone, regardless of their title.
Study abroad is another essential activity that helped prepare me to work abroad. I had traveled to Mexico, Chile, France and Belgium during my tenure at UC. When my job sent me to Ireland, I already mentally knew how to prepare, how to pack and differences to expect once in Europe. They also felt more comfortable sending me abroad since I had traveled during college. When you work abroad, there are elements that someone living in that country would never consider telling someone who had never been there, such as the need to have cash on hand. Studying abroad gave me the confidence to speak with others in another country and to travel somewhere new without the guidance of someone else. 
What advice would you give to a current student or recent graduate who is considering a position that requires working abroad?
Make sure you have a full understanding of the workload. Just because you work abroad does not mean you'll be working in the same capacity that you would in the U.S. You may be expected to work longer days in order to meet timelines in other countries. Also understand language proficiency expectations or preferences across the company and into management. While everyone spoke English at Lidl, leadership preferred reports in German. I did not know any German, but I ended up taking lessons to show I was willing to learn the business language of the company.
What achievement are you most proud of?
I'm most proud of convincing my boss to send me to Dublin, Ireland, for seven months for a training experience. At Lidl, only managers were sent to Europe for training. Since I was only an analyst, I was not on the list to go abroad, but that didn't stop me from trying.
I began setting up meetings with my EVP to explain why an analyst makes more sense to be sent abroad, especially since I could acquire proper training prior to being promoted to a manager. A couple of months later, I got a new boss who was an advocate for my training. He spoke with the EVP and some other colleagues, and two months later I was on a plane to Ireland!
This is a big achievement because I could have missed out on an opportunity to get otherwise rare training so early in my career. My perseverance also showed my bosses I was good at negotiating and being patient. When I came back from Ireland, I was promoted to manager, so all around it was a win. 
Featured image: Adele Edmonds '14/Provided.
Where Are They Now – Alumni Spotlight Series
With over 46,000 Lindner College of Business alumni worldwide, Lindner graduates are making their mark around the globe. To read other alumni stories check out the Where Are They Now alumni spotlight series page. Are you willing to share your Lindner story? Reach out to Cynthia Miller to learn more. 

1
Trailblazing engineering professor honored with alumni award
January 30, 2023
Professor Awatef Hamed is a trailblazer. She came of age during a time when few women were going to college to study engineering. In 1968, she left her home in Egypt and came to the University of Cincinnati as the only female graduate student in the aerospace engineering program. She went on to get her master's and doctoral degrees from UC and then was hired as a faculty member, where she was the only female faculty member for two decades. In 2001, she became the first woman to head a college aerospace engineering department.
2
Cincinnati Law hosts Clinics & Externship Week
Event: January 30, 2023 12:10 PM
University of Cincinnati College of Law will host the Clinics and Externships Week, a five day event to expose students to the clinic and externship program.
Debug
Query for this