UC offers local Spanish Immersion program this summer
Can't study abroad? Experience Hispanic culture locally for credit
By Joí Dean 
Many University of Cincinnati students have missed the opportunity to travel abroad because of the COVID-19 pandemic, but two professors from the College of Arts and Sciences have come up with a solution.

Assistant professors Juan Godoy and Kara Moranski, along with colleagues from the Department of Romance and Arabic Languages and Literatures, have created UC's first Summer Spanish Local Immersion Program.

The idea was originally proposed by professor Carlos Gutiérrez, who had a vision for students to have an opportunity to experience Hispanic culture locally.  After numerous brainstorming sessions, Godoy and Moranski will see the program come to life this summer.

"Students should expect to fully engage in daily activities and cultural activities that are not normally part of a regular class," Godoy said. 

The Local Language Immersion program (LLI) is a six-credit and six-week summer program that will take place in person on campus.
Each student will be required to take a traditional three-credit Spanish course that will depend on their knowledge of the language. Students who are coming from a lower level of Spanish would take Composition & Conversation, an intermediate course level. More advanced students will take Topics in Spanish: Social Justice in Latin America, an advanced course.
In addition to the traditional three-credit Spanish course, students will also take the non-traditional three-credit course Immersion Experience. 
The Immersion Experience course will include ways for students to relax after a long day of working and studying through workshops and co-curricular activities. This part of the program will feature a variety of activities such as cooking Hispanic dishes, creating artwork and documenting current events in the Hispanic community. 
In addition to co-curricular activities, students should expect to have conversations only in Spanish.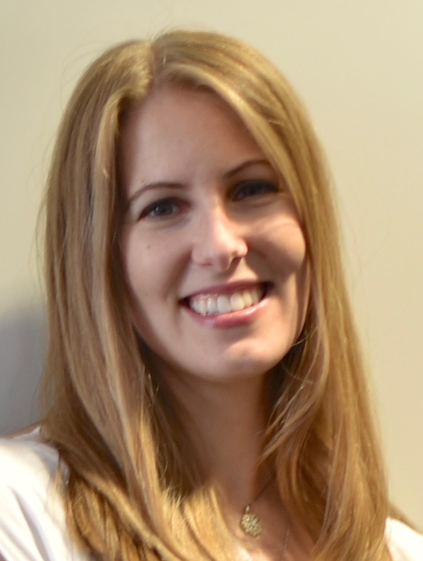 At the beginning of the program, students will sign a contract that they will do their absolute best to speak in Spanish. 
"So, we're really targeting developing our students' fluency and the type of incidental interactions that they would get in a study abroad environment," Moranski said.
While the program is not a replacement for studying abroad, it will simulate elements of a study-abroad experience for upperclassmen who might not have a chance to go overseas, and  provide an opportunity for underclassmen to practice for future study-abroad trips. 
According to Godoy and Moranski, the program will follow all university practices and procedures. All activities students participate in will also go through an administrative approval process. 
"Even though the program is set to begin five months from now, the safety of the students is our top, top priority for this program," Moranski said. 
The cost of the program will be the current price of tuition for six credit hours. There are no additional fees for participating in any of the activities provided. Currently enrolled students interested in taking advantage of the program should contact their academic advisor for more details. 
Featured image at top: Woman visits a bodega. Credit/Fran Hogan/Unsplash
1
UC students plan documentary in Eastern Europe during the war 
December 2, 2022
As global media descends on Eastern Europe to cover Russia's war in Ukraine, two University of Cincinnati students are planning to cover the region from a different angle. Hunter Shallcross and Tanmay Srivastava, both digital media collaborative majors in the College of Arts and Sciences, have planned a trip to multiple European countries to film their own documentary, titled "The Edge of Chaos." The trip is scheduled for May of 2023.  The pair became friends through their passion for film, and soon started partnering on projects. Last February, Shallcross and Srivastava became interested in the way culture and art are changing in countries on the edge of Europe due to the war, and decided to develop the idea into a documentary. "Everybody is flocking to Eastern Europe to document what is going on. We want it to show the artistic side," says Shallcross. "The shots, the camera angles, and the narrative we want to tell about relationships and personal issues that go beyond war."  They began pitching their documentary idea to various professors and making any connections they could to bring their idea to life. Last May, they even attended the Cannes Film Festival, to get some first-hand film experience, while networking with people there. 
2
UC recognized as a 2022 ALL IN most engaged campus for college...
December 2, 2022
In 2022, the University of Cincinnati's UC Votes team worked with student groups and community partners to register students to vote, educate students on voting, ensure ballot access, and turn out the student vote. The University of Cincinnati has been recognized by the ALL IN Campus Democracy Challenge (ALL IN) as a 2022 ALL IN Most Engaged Campus for College Student Voting.
3
CCM Dance Works presents classical ballet and modern dance Dec....
Event: December 1, 2022 8:00 PM
UC College-Conservatory of Music presents Dance Works, featuring a variety of styles to showcase the school's many talented ballet majors, on Dec. 1-4 in Patricia Corbett Theater. More than 43 students come together to perform four different pieces excerpts from Gazunov's Raymonda, Tchaikovsky's "Waltz of the Flowers" from The Nutcracker, and two premieres choreographed by CCM faculty artists — Who We Are and Mozart Mix.
Debug
Query for this