Nashville Symphony Orchestra Principal Oboist Titus Underwood joins CCM's faculty
Underwood is an Emmy Award-winner and a 2021 recipient of the Sphinx Medal of Excellence Award
UC College-Conservatory of Music Dean Stanley E. Romanstein has announced the addition of accomplished oboist Titus Underwood to the college's roster of distinguished performing and media arts faculty members. Principal Oboe of the Nashville Symphony Orchestra, Underwood is an Emmy Award-winner and a 2021 recipient of the Sphinx Medal of Excellence Award. His new appointment as Associate Professor of Oboe at CCM begins on Aug. 15, 2021.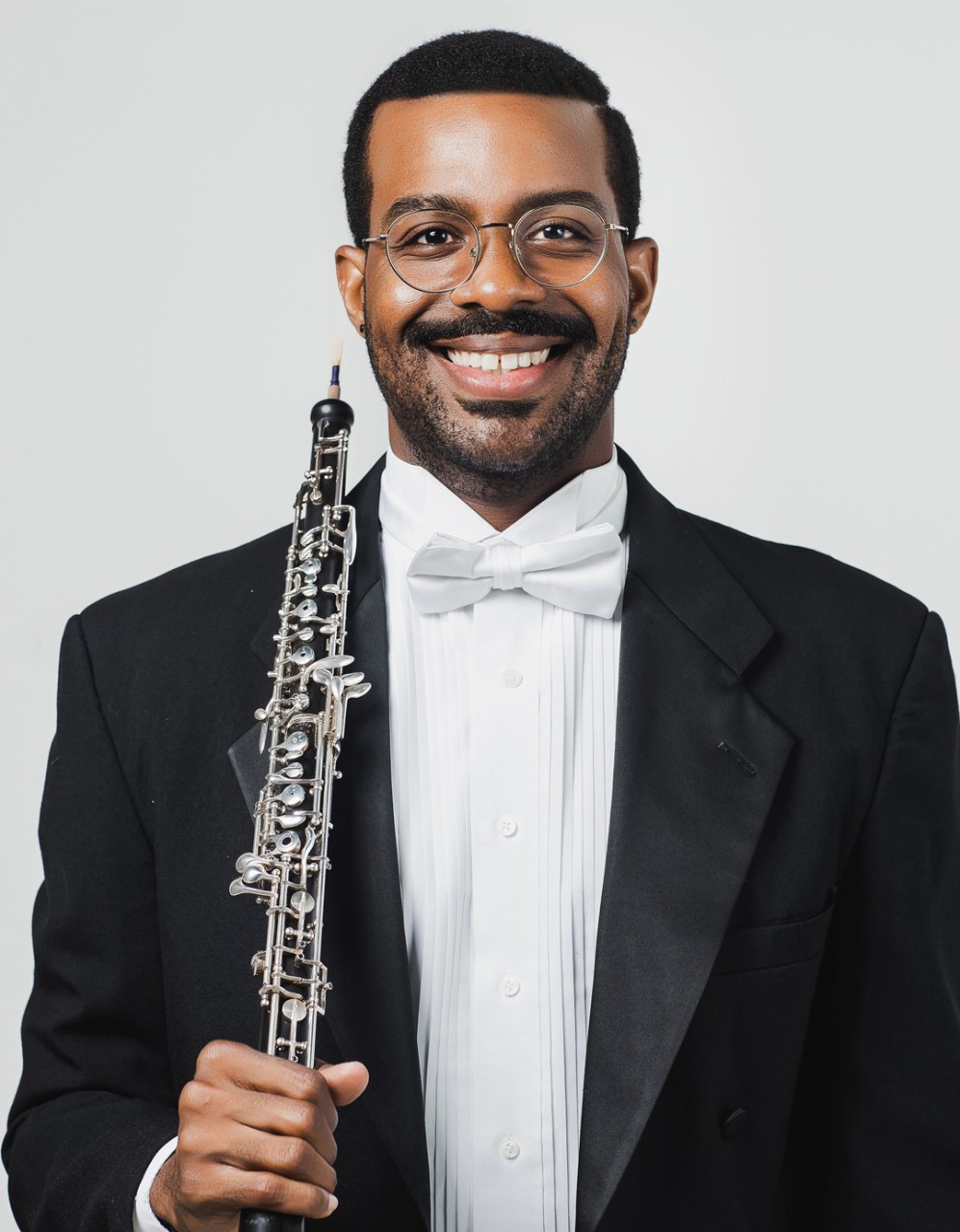 Prior to his time with the Nashville Symphony Orchestra, Underwood was Acting Associate Principal of Utah Symphony. He has performed as guest principal of Pittsburgh Symphony Orchestra, Miami Symphony Orchestra and Florida Orchestra. In addition, he has played with the Los Angeles Philharmonic, the Atlanta Symphony, the Puerto Rico Symphony and the San Diego Symphony. Underwood has also played principal in Chineke!, Gateways Music Festival, Lakes Area Music Festival, Intercultural Music Initiative and Bellingham Festival of Music.
Underwood has been teaching music lessons and classes, as well as coaching chamber music, since he was a student at Cleveland Institute of Music in 2006. He has maintained a private studio and taught in pre-college programs at Cleveland Institute of Music, Juilliard and the National Youth Orchestras program at Carnegie Hall. He has taught in the Nashville Symphony's Accelerando program since 2017, and he teaches and mentors for the National Alliance for Audition Support program maintained by the League of American Orchestras, The Sphinx Organization and New World Symphony. With Weston Sprott, Underwood also co-initiated and co-designed the Sphinx Orchestral Partners Auditions (SOPA) Excerpt Competition.
Underwood received his Master of Music from the Juilliard School, where he studied with Elaine Douvas, and completed additional studies with Nathan Hughes and Pedro Diaz. He earned his Bachelor of Music at the Cleveland Institute of Music where he studied with John Mack, Frank Rosenwein and Jeff Rathbun. In 2013, he received his Artist Diploma from the Colburn School with Allan Vogel. Additional teachers include Anne Marie Gabriele, Robert Atherholt and Joseph Robinson.
"Titus Underwood is an outstanding addition to our faculty and a superb successor to our distinguished colleague Professor Mark Ostoich, who retires this spring after a 25-year tenure at CCM," said Romanstein. "Titus' expertise as both an award-winning performing artist and an accomplished educator will help us continue to prepare future generations of students for positions on the world stage. I want to recognize the excellent work of our search committee chaired by James Bunte, which included faculty members Kevin Holzman, Demarre McGill, Ron Aufmann, Marty Garcia and Denise Tryon."
____________________
Featured image at top: Portrait of Titus Underwood.