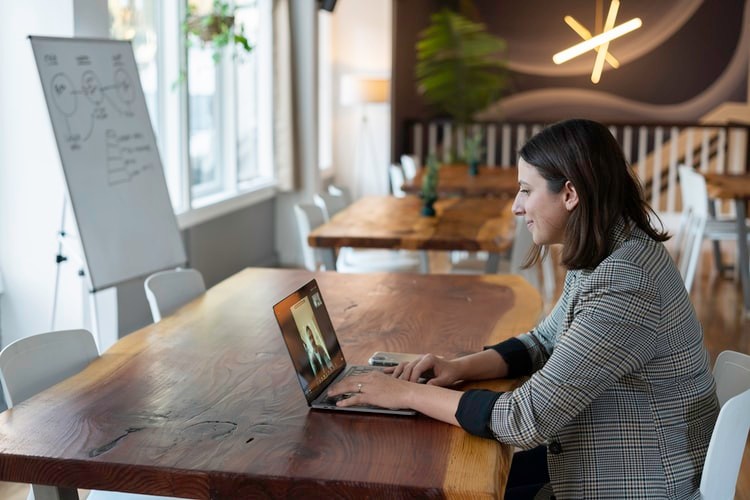 Yahoo Life: Three simple ways to move more and prevent muscle pain while working from home
UC research in ergonomics cited in Prevention magazine
A story in Prevention magazine and Yahoo News about working from home cites a study by a University of Cincinnati team that conducted an ergonomic assessment of employees at the university. 

UC researchers surveyed 4,500 faculty and staff working from home during the coronavirus pandemic. Findings showed some trends and offered a glimpse into what many who work from home were encountering. The survey findings were detailed in Ergonomics in Design. Kermit Davis, PhD, an expert in office ergonomics at the University of Cincinnati College of Medicine, was lead author of the research survey. Another faculty co-author is Susan E. Kotowski, PhD, associate professor in the UC College of Allied Health Sciences.
Tips include swapping out your chair for a stability ball, keeping exercise equipment nearby and getting a few reps in during work breaks. 
Read the story in Yahoo Life online.
Learn more about ergonomics research at UC.
Featured image of woman working from home is courtesy of Unsplash.
2
Take control of test anxiety
March 27, 2023
The College of Allied Health Sciences offers tips on things you can do before, during and after tests to help manage anxiety.
3
Cincinnati Edition: U.S. joins a growing number of governments...
March 24, 2023
TikTok has 1.5 million users in the United States, and is currently under review by the U.S. congress. The Chinese company has been accused of aggregating data for nefarious purposes, as it is ultimately controlled by the Chinese Communist Party. Cyber security expert Richard Harknett was a guest speaker on "Cincinnati Edition" to discuss measures that might be, or should be, taken to protect Americans privacy and national security
Debug
Query for this