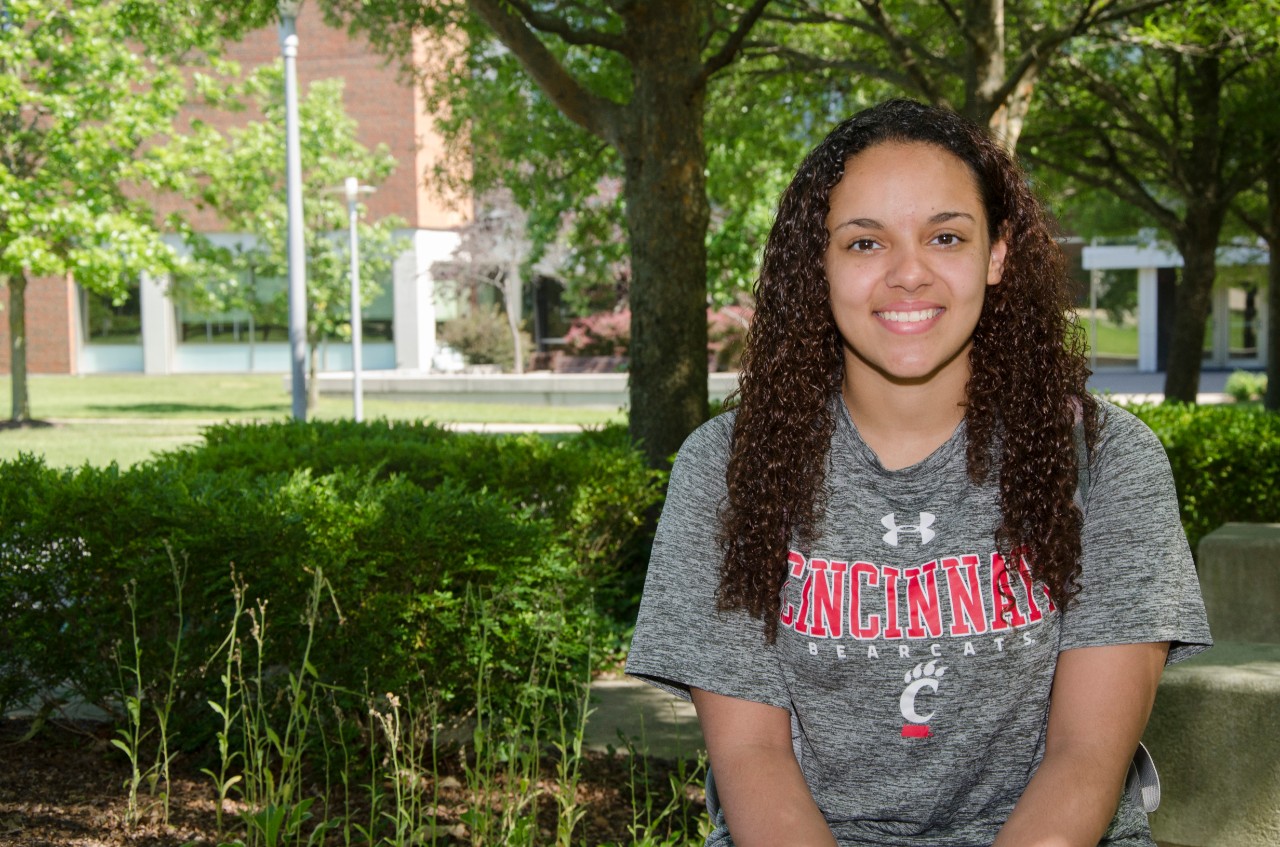 UC Regionals offer new Become a Bearcat Scholarship
First-year students must apply for fall semester by June 1
Students applying to a University of Cincinnati regional campus are now eligible to receive a new $1,500 Become a Bearcat Scholarship toward tuition.
The scholarship is available to first-year students who apply to UC Clermont or UC Blue Ash by June 1, 2021, for the upcoming fall semester. Recipients must have a high school GPA of 3.0 or higher.
"The tuition at UC's regional campuses is about half the tuition of our Uptown Campus and other 4-year institutions — so a $1,500 scholarship amounts to almost a third of a student's tuition for the year," said UC Clermont Dean Jeff Bauer. "Students still get the quality academics and prestige of the University of Cincinnati. But we also offer smaller class sizes, and our campuses are easy to access for students who commute."  
UC's regional campuses are planning for more in-person classes and student experiences this fall. Blue Ash and Clermont have a combined enrollment of more than 8,000 students, and each college offers more than 50 degree and certificate programs that are aligned with the UC Uptown curriculum.
"UC Clermont and UC Blue Ash prepare students for whatever path they choose," said UC Blue Ash Dean Robin Lightner. "We strive to meet students where they are by providing flexible, high-quality course instruction, financial assistance and specialized services. They leave our campuses ready for what's next, whether it's furthering their degree at UC or joining the workforce."
To learn more about the Become a Bearcat Scholarship, visit https://www.uc.edu/regionals.html.
1
UC's Center for Entrepreneurship tailors big solutions for small...
November 21, 2023
At the epicenter of the UC Entrepreneurial Ecosystem hub is the Small Business Institute (SBI) program, nestled within UC's Carl H. Lindner College of Business (LCoB). As a founding member of the SBI and the Small Business Institute Directors' Association, UC helps bridge the gap between aspiring entrepreneurs and businesses eager to boost their success.
2
Bearcats give with heart on #GivingTuesday
November 21, 2023
The 2023 edition of #GivingTuesday will be Nov. 28, as the University of Cincinnati celebrates the many ways UC makes a global impact. In its tenth consecutive year participating in the international #GivingTuesday campaign, UC is highlighting some of the compelling work that positively influences the lives of our UC community members and others around the world.
3
UC student teams cracking codes for change at MakeUC event
November 15, 2023
Within the sleek confines of 1819's cutting-edge technology, an army of overnight hackers unleashed a wave of innovation, turning laptops into digital canvases and transforming the ESports Innovation Lab into a virtual battlefield. In the Makerspace's hidden lair, 3D robotic models were forged — all for a good cause.
Debug
Query for this