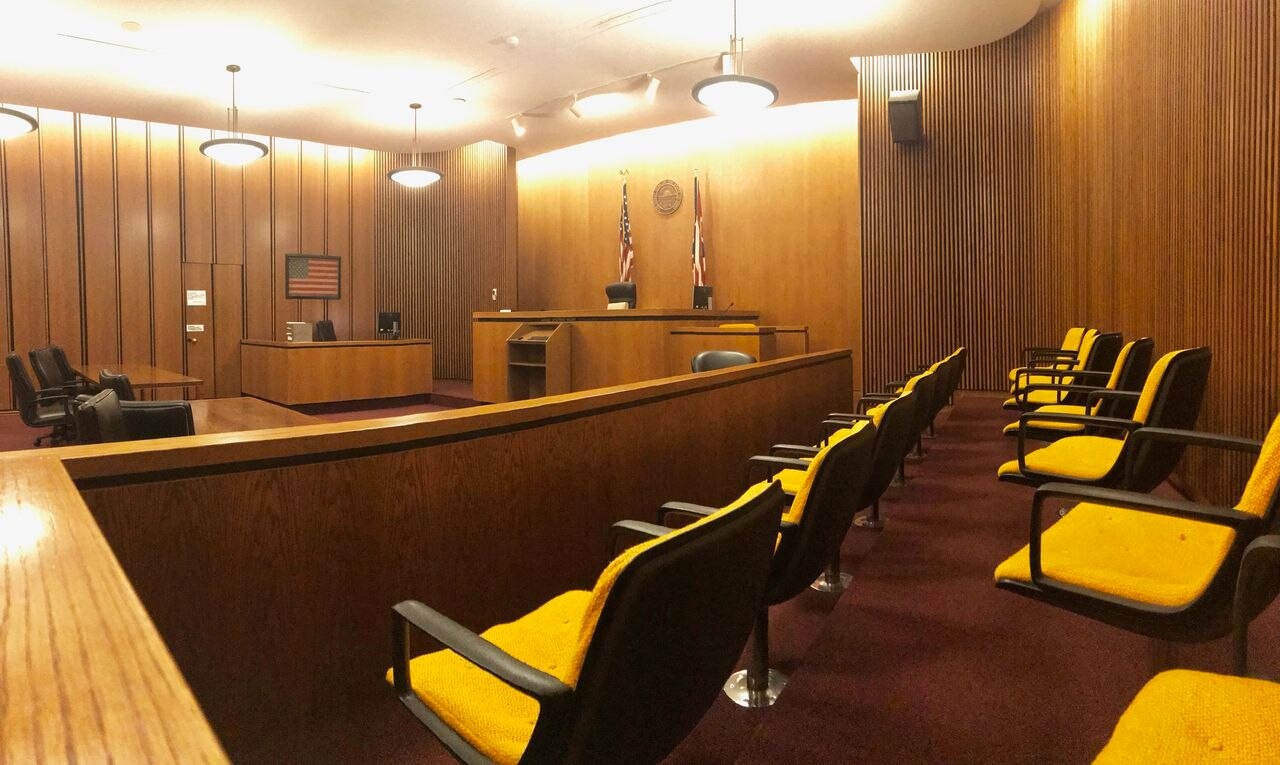 UC's Ohio Innocence Project helps earn freedom for Cleveland man after more than 14 years in prison
Appeals court described 2006 trial as a 'travesty of justice'
For the first time in more than 14 years, Michael Sutton and Kenny Phillips are free men.
The two Cleveland men, who were 17 years old at the time of the shooting of two people and the attempted shooting of a Cleveland police officer, were freed on a $50,000 personal recognizance bond Monday, May 3. Cuyahoga County Court of Common Pleas Judge John O'Donnell ruled both Sutton and Phillips will be out on bond until their new trial begins.
Sutton was represented by UC's Ohio Innocence Project (OIP), while Phillips was represented by the Wrongful Conviction Project (WCP) at the Ohio Public Defender Commission.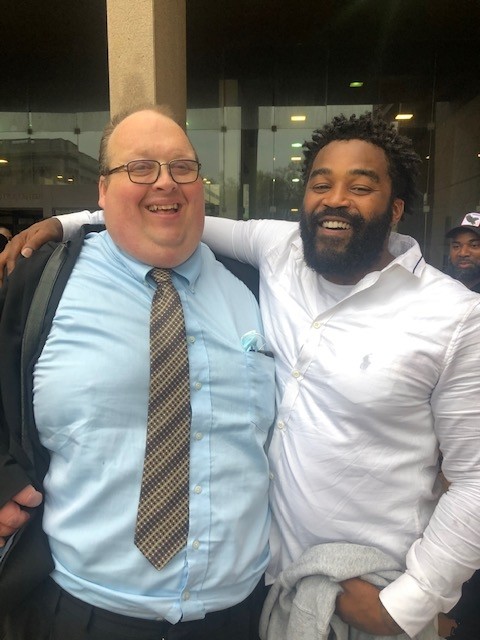 In 2006, the pair was convicted by a jury on multiple charges, including the attempted murder of a police officer. A judge sentenced Phillips to 61 years in prison, and Sutton, who was the driver of the car, to more than 40 years in prison. Prosecutors had no physical evidence tying Phillips or Sutton to the crime. The entire case rested on the testimony of police officers Daniel Lentz and Michael Keane, who said they saw the drive-by shooter fire from a car that Phillips and Sutton were riding in.
"Michael and Kenny have been in prison for almost 15 years for something they didn't do," says Donald Caster, attorney for the Ohio Innocence Project and associate professor of criminal law at the University of Cincinnati College of Law. "The court of appeals said their trial was a 'travesty of justice.' We are grateful that they are finally coming home."
Jurors never heard from police officers John Lundy and Gregory Jones, who have said in affidavits filed in recent years as part of the men's appeals, that they, too, were at the shooting scene and that officers Lentz and Keane were not where they said they were when the initial shots were fired. Lundy and Jones also said they never heard any shots fired as Lentz and Keane chased down the fleeing men.
The Eighth District Court of Appeals ruled earlier this year that the state knew about Lundy's and Jones' conflicting testimony and failed to disclose it, therefore violating the defendants' rights to a fair trial. The new trial date for Phillips and Sutton has not yet been scheduled.
Representing Phillips for the WCP were attorneys Joanna Sanchez and Rachel Troutman, along with investigators Mark Rooks and Larry VanCant. Attorneys Donald Caster and Sam Kovacevic with UC's OIP represented Sutton. The current and former UC College of Law students who worked on the case over the years include Nikita Srivastava, Amona Al Refaei, Yessica Cardenas, Jamal Baheth, Ambrosia McKenzie, Claire Gaglione and Rachel Keathley.
OIP has now freed 33 innocent Ohioans who together served more than 650 years in prison for crimes they did not commit.

Lead image/Cleveland.com
Your Next is Now. It Starts Here.
As one of the nation's smallest urban law schools, we will help you follow your path to fulfill your passion. Our students shine brightest when they are fighting for the disenfranchised, elevating local entrepreneurs, combating economic inequalities, and defending human rights. No matter what path you choose, we'll make it possible. Learn more today.
1
Local 12: UC startup gains approval for trials
May 30, 2023
A startup founded by four University of Cincinnati physicians gained FDA approval to move forward with clinical trials for its portable system that can detect brain injuries, Local 12 reported.
2
Mission not impossible
May 30, 2023
UC's School of Criminal Justice offers pathways to career placements with the U.S. Secret Service through connections and experience-based learning. Meet the students who found work experience through internships and alumni that hold career positions in the federal law enforcement agency.
3
WLWT: How one of Ohio's newest lawyers went from federal prison...
May 30, 2023
UC Law alum Damon Davis spoke with WLWT-TV about his journey from former federal prison inmate to accomplished attorney. Davis spent four-and-a-half years behind bars after being convicted of federal drug and gun charges in 2017. This month he took the Ohio Bar Admissions and is now a public defender in Hamilton County.
Debug
Query for this