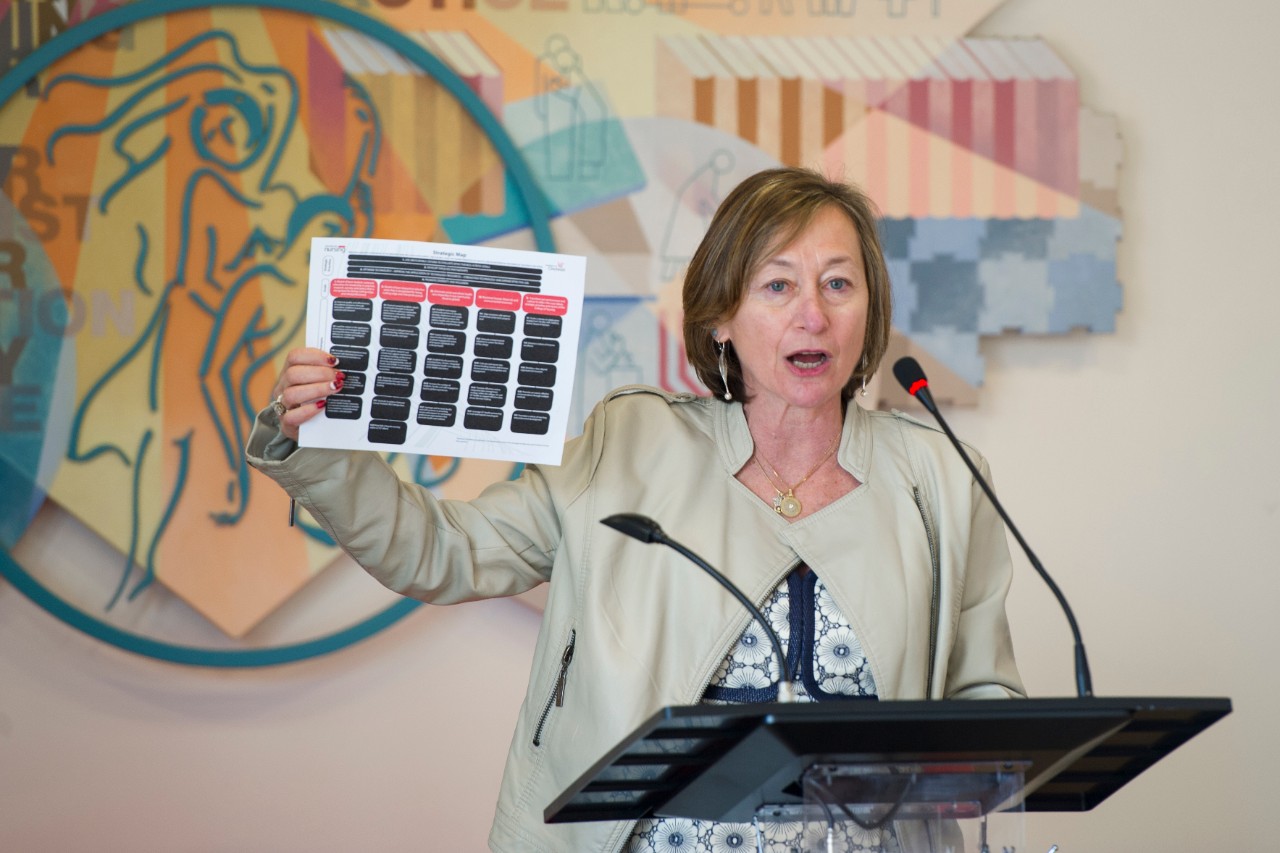 WVXU: Local nurse helps chart 'Future Of Nursing'
College of Nursing dean served on national committee composing report
Greer Glazer, PhD, dean of the UC College of Nursing is one of 15 committee members who helped write the Future of Nursing 2020-2030 report released Tuesday, May 11. The document charts a 10-year path for improving health outcomes, reducing disparities and overall improving public health and well-being.
In a story on the report release by WVXU, Glazer stressed the significance of the report. 
"The report is really important because it's going to direct everyone who has anything to do with nursing and nurses of where they need to be focusing their efforts in the next 10 years," said Glazer. "The issue is this: compared to other developed countries, the United States has the highest poverty rates, the greatest income inequality and some of the poorest health outcomes."
At nearly four million, nurses make up the largest portion of the health care profession, Glazer says.
Glazer says there are a lot of barriers, including legislation and rules that prevent nurses from practicing "to the full extent of their education" that need to be removed so people can get the care they need from nurses, specifically advanced practice nurses. She says the COVID-19 pandemic showed many of those barriers can be lifted, because they were.
Glazer says being part of the committee writing the report was "a unique, humbling and enriching opportunity."
Access the complete WVXU story here. 
Read more about Glazer's role in the Future of Nursing 2020-2030 report here. 
Lead photo of Greer Glazer, PhD/Colleen Kelley/UC Creative + Brand.
2
Fox19: UC hosts international aerospace conference on AI
June 2, 2023
UC College of Engineering and Applied Science Professor Kelly Cohen talks to Fox19 about how artificial intelligence is becoming more ubiquitous as it becomes more trustworthy. UC is hosting an international conference on artificial intelligence.
3
WVXU: Companies are losing ground on DEI efforts
June 2, 2023
Littisha Bates is a featured guest on WVXU's Cincinnati Edition to discuss the topic of diversity, equity and inclusion (DEI) in the workplace. Bates is UC's associate dean for inclusive excellence and community partnerships.
Debug
Query for this