Alumnus lays foundations for the future of construction
Engineering Technology Award recognizes Bearcat's decades of service to industry and community
University of Cincinnati alumnus Steve Eder is transforming the landscape of the region, through both his professional achievements as a local construction industry leader and his community engagement and mentorship.
Eder recently received the Engineering Technology Award of Distinction from the UC Alumni Association. The award honors an individual or company who has not only made significant contributions in their professional field, but also has a proven personal commitment to the mission and vision of the programs in what was formerly the College of Applied Science.

Eder, who received his bachelor's degree in Construction Management from UC in 1979, retired from Messer Construction Co. in 2020 after a 42-year career at the local company.
As the former Vice President and Leader of the Cincinnati Region for Messer, Eder led teams to complete dozens of projects that have transformed the area, including multiple award-winning, multi-million-dollar endeavors like UC Mainstreet and the UC Medical Center Critical Care Pavilion, which both earned Messer the Associated General Contractors Build Ohio Award, the industry's highest honor.  
Reflecting on his four decades in the industry, Eder enjoys a great sense of satisfaction from his career, particularly the positive impact his work has had on the Greater Cincinnati and tri-state areas and the people who live there. 
"You feel proud that you were a part of that transformation, that you help change your community, help make a difference in what your community is and how it responds to all the residents," Eder said. 
Though his career centered on buildings, Eder's personal focus is always on people. Striving to foster partnerships among industry and the broader educational community, he finds collaboration to be one of the most effective tools to solve problems related to access and equity and remove barriers to academic and professional achievement. 

"I feel that it is so important that academia and industry work together and keep up with industry needs and help each other," said Eder. "That's my passion. And that's why I continue to be engaged, throughout my whole career and now, through retirement." 
Passionate about his role in helping UC define the future of construction management, Eder has served the university in many capacities, offering vital insight, guidance and support to help the College of Engineering and Applied Science meet (and anticipate) industry demands and design curriculum to best prepare students to meet the challenges of their future careers.  
He has served as a member of the Industry Advisory Board for the UC Department of Civil and Architectural Engineering and Construction Management for over 20 years and chaired both the Curriculum Committee and Co-op Committee for the same department. 
Eder appreciates the university's vision of providing students with the foundation to achieve a fulfilling career and be successful in the industry.  
"The program in construction management builds the foundation for tremendous opportunities that are out there to enjoy what you do as a career and to see your accomplishments. Not only see them — you can use them," Eder said.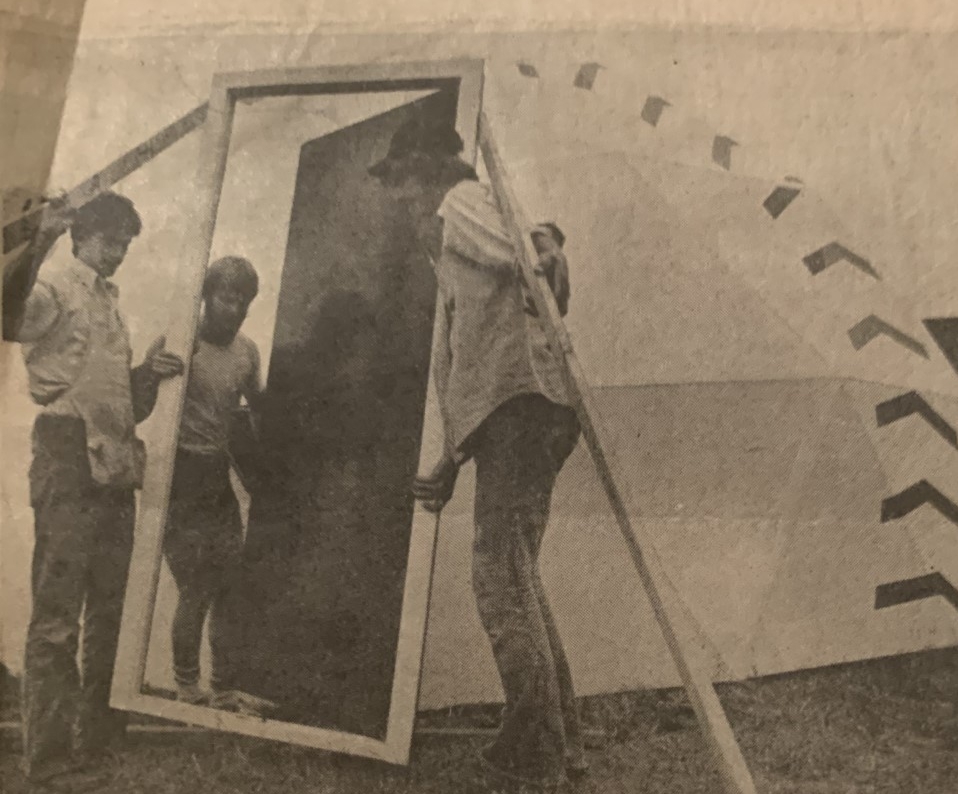 Eder should know. His lifelong career at Messer started with a job through UC's cooperative education (co-op) program when he was as an undergraduate student, and for many years, Eder was heavily involved in recruitment for the company, having interviewed and hired countless UC co-ops and graduates. 
As an alumnus and industry professional, Eder cannot overstate the value of co-op at UC.  
"The co-op program helps both students and employers make better informed decisions.  It's a win-win situation. Students get to learn firsthand about the employer and the business, and the employer gets to learn about the students to make sure it's a good match," Eder said.  
Like many co-op students from the college today, Eder was hired full time at Messer upon his graduation. He worked his way up, from project engineer to senior management, eventually becoming Executive Vice President of the Cincinnati Region.  
"Opportunity and growth are what UC provided for me, "Eder said. "I want to provide opportunity to others that they don't know is out there. That same opportunity that was provided to me, both at UC and in the construction industry."    
In his service with the community, Eder is particularly invested in workforce development, cultivating equity and inclusion in his field, and opening doors for more people to explore the wide array of career opportunities in the construction industry.
The earlier that door is opened, that foundation is built, the better.
"We need more folks in school, business and industry, sharing to others who aren't aware of opportunities that are within their reach," Eder said.
Eder helps young people build that foundation through the Junior Achievement OKI Partners Inc. He has volunteered in Bond Hill Academy classrooms for more than 10 years, teaching second and third graders about financial literacy, entrepreneurship and workforce readiness. He's also served as board chairman and received Junior Achievement's Lifetime Achievement Award.  

"It takes programs like Junior Achievement, and it takes people with interest to help students recognize those opportunities are out there, that if they apply themselves and work hard, they can achieve whatever they want," Eder said. "It happened to me way more than I ever expected through Messer Construction, & our industry."  
In 2012, Eder was honored by Smart Business Magazine with a Cincinnati Pillar Award for Community Service as Nonprofit Board Executive of the Year, recognizing his service with the Cincinnati and Northern Kentucky chapter of Junior Achievement OKI.  In 2013, he received the Junior Achievement National Gold Leadership Award. 
Eder also served on the executive board of Allied Construction Industries, a not-for-profit trade association which represents close to 500 companies in the tri-state area involved with the construction industry supply chain. 
Eder invites anyone who shares UC's vision to create opportunity, develop educated and engaged citizens, enhance the economy and enrich our university, city, state and global community, to get involved.   
"It takes that engagement, and it takes everybody working together to [support that vision]," Eder said. "I hope others will join me in creating more opportunities, through scholarships and mentorship, for more diverse students to come to UC, the Construction Management program and into our industry." 
Empowering students and shaping tomorrow
Alumni and industry partnerships help the College of Engineering and Applied Science advance its mission to expand excellence, access, and diversity in education and engineering. 
The new Inclusive Excellence Fund helps create and sustain initiatives and programs that eliminate barriers and encourage diverse students to explore higher education and STEM, such as the Summer STEM Bridge program, or the chemistry and physics classes offered by the college to Cincinnati Public Schools high school students through the CPS Strong program.

The College of Engineering and Applied Science offers several types of volunteer opportunities for alumni to engage with current students. Learn more about CEAS volunteer opportunities.
Image featured at top: "Moon o'er you." Photo/Juri Noga/Unsplash.