Three additional days off for UC employees
More Winter Season Days in 2021 for UC employees for going 'above and beyond'
Message to UC community from UC President Neville G. Pinto
The past year and a half has been challenging both personally and professionally for our UC community. Our dedicated employees are working harder and more creatively to solve the many complications presented by the pandemic.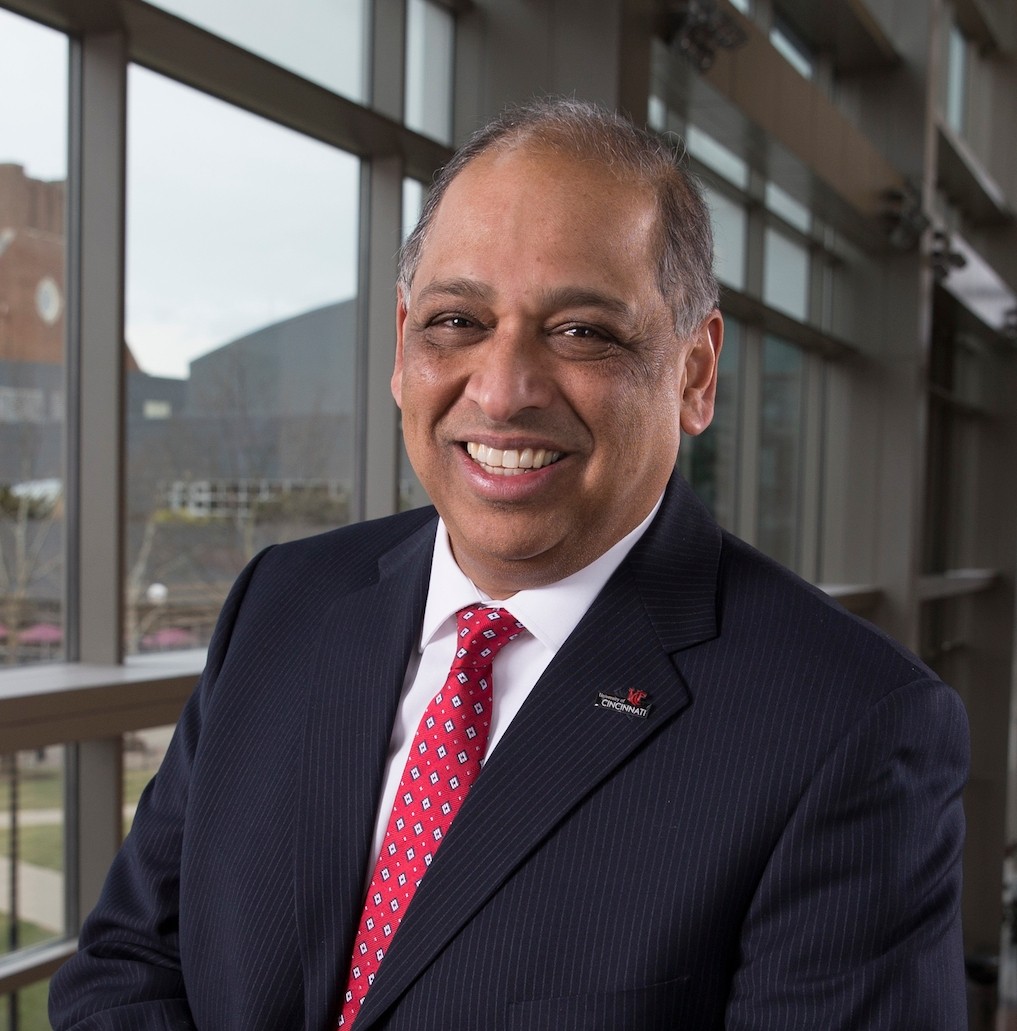 In appreciation of all those who have gone above and beyond to allow our university to continue to meet its mission, UC employees will receive three additional days off this year.
December 20 - 22 will be designated as three additional Winter Season Days for 2021. Staff who are unable to take these days off due to their responsibilities should connect with their supervisor to arrange to take other days off. When combined with existing holidays and Winter Season Days, most employees will be able to enjoy two full weeks of downtime to close out what has been another trying year. 
I appreciate the difficult period all UC employees have gone through as an organization, and I hope you can spend extended time with your family and loved ones. Thank you for all you do.
Neville G. Pinto
President 
Impact Lives Here
The University of Cincinnati is leading public urban universities into a new era of innovation and impact. Our faculty, staff and students are saving lives, changing outcomes and bending the future in our city's direction. Next Lives Here.
1
P&G alum revs up gaming scene in UC Esports Lab
March 24, 2023
In September 2021, Brad Walsh became the coordinator for the University of Cincinnati Esports Lab, which opened the following August inside the 1819 Innovation Hub. Prior to this role, Walsh had 30 years of experience in process development as a technical director managing intellectual property at Procter and Gamble.
2
Inspiring others as a UC NEXT Innovation Scholar
March 23, 2023
A Latina student at University of Cincinnati is paving the way for future generations by breaking cycles. Being the first in her family to attend college came with a myriad of challenging experiences for Yulia Gimena Martinez, a student at the College of Engineering and Applied Sciences (CEAS).
3
WLWT: A change in mammography standards could help save lives
March 23, 2023
The University of Cincinnati's Erich J. Boomgarden, MD, provided expert analysis of a new Food and Drug Administration policy that will require health care providers to tell women if they have dense breast tissue, a change that could save lives.
Debug
Query for this