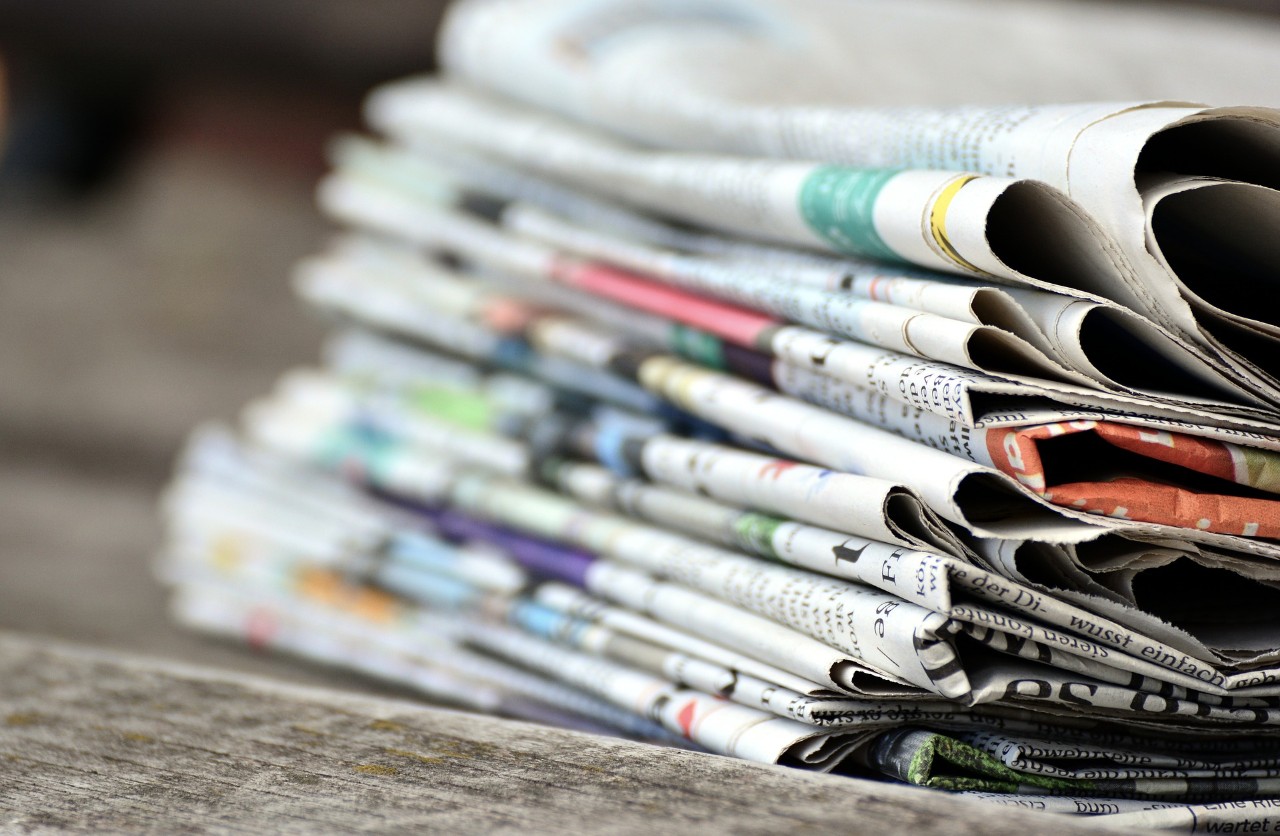 Journalism alum attributes career success to UC experience
Professional path leads Saleha Mohsin to WSJ, Associated Press, Bloomberg News
By Quinlan Bentley
Saleha Mohsin, the first student to graduate from the University of Cincinnati's journalism program, knew from a young age what she wanted to do for a career.
"My mom actually told me when I was 15, 'I think you're going to be a journalist'," she said.
But when she enrolled at UC, the university did not have a journalism program — just a handful of journalism courses housed in the university's English program.

So she enrolled in 2001 first as an undecided student and then as an English major in UC's College of Arts and Sciences. It was during that first year when Mohsin became involved in the  campus newspaper, The News Record.

"I kind of just walked into The News Record and said, 'Hey, I would like to write an article.' I had no idea what I was doing," she said. "And a really nice editor there kind of just sat me down, walked me through it, and I just kept doing it."
Mohsin's persistence brought her to where she is today: a senior reporter covering the U.S. Treasury Department for Bloomberg News in Washington, D.C., where she has been since 2016. She also is writing a book about the department for Penguin Random House.

Inspiration from the faculty
It wasn't just her time at the campus newspaper that pushed Mohsin closer to her goal of becoming a journalist. She pointed specifically to an article that she wrote for a feature writing class taught by Journalism professor Jon Hughes that sparked her interest in in-depth reporting.
She said Hughes encouraged her to do "multiple interviews with someone, go to their home, talk to them, really try to get into the emotional history as well as the personal and factual history of what they've been through, and write a beautiful story."

For her feature story, Mohsin chose to highlight a Bosnian community that had come to Cincinnati 10 years prior as refugees.

"And that's what I did," Mohsin said. "I spent time with this one woman in her home. She took me to her mosque to meet members of the community. It was an amazing experience to get that involved in a long-term project, and to learn about people and how to listen to tough stories."

The alternative Cincinnati newspaper CityBeat published Mohsin's piece as its cover story, an uncommon feat for an undergraduate student.
It was fortuitous timing that led Mohsin to become the first student to graduate from UC's journalism program.
It just so happened that as the green light was given to officially launch the program, Mohsin was about to finish her undergraduate degree in English, and had already completed the requirements necessary to get a degree in journalism.
After graduating from A&S, Mohsin earned a master's in journalism from the University of the Arts London. She later worked as a reporter in Norway for publications including The Wall Street Journal, the Associated Press and Bloomberg News, before moving to Washington with Bloomberg.

In 2020, Mohsin was received the Journalism department's "Young Alumni Award," which recognizes UC Journalism alumni whose news media careers are on the rise with notable achievements approximately 10 years after graduation.

She still looks back at her time at UC as some of the most formative years in her career as a journalist.

"Anyone who asks me about where I learned what I learned, and learned to love it, and learned to deal with the frustrations and the failures, it was at The News Record," she said. "So, when people ask me, 'When did you become a reporter?' I count back to when I was 18 because that's when I started."
This profile is one of a series exploring the career paths of graduates from UC's College of Arts and Sciences. Student Quinlan Bentley wrote this story for educator associate professor Bob Jonason's Journalism capstone class at UC.
Featured image at top: Newspapers. Photo/congerdesign from Pixabay
1
Trailblazing engineering professor honored with alumni award
January 30, 2023
Professor Awatef Hamed is a trailblazer. She came of age during a time when few women were going to college to study engineering. In 1968, she left her home in Egypt and came to the University of Cincinnati as the only female graduate student in the aerospace engineering program. She went on to get her master's and doctoral degrees from UC and then was hired as a faculty member, where she was the only female faculty member for two decades. In 2001, she became the first woman to head a college aerospace engineering department.
2
Cincinnati Law hosts Clinics & Externship Week
Event: January 30, 2023 12:10 PM
University of Cincinnati College of Law will host the Clinics and Externships Week, a five day event to expose students to the clinic and externship program.
Debug
Query for this