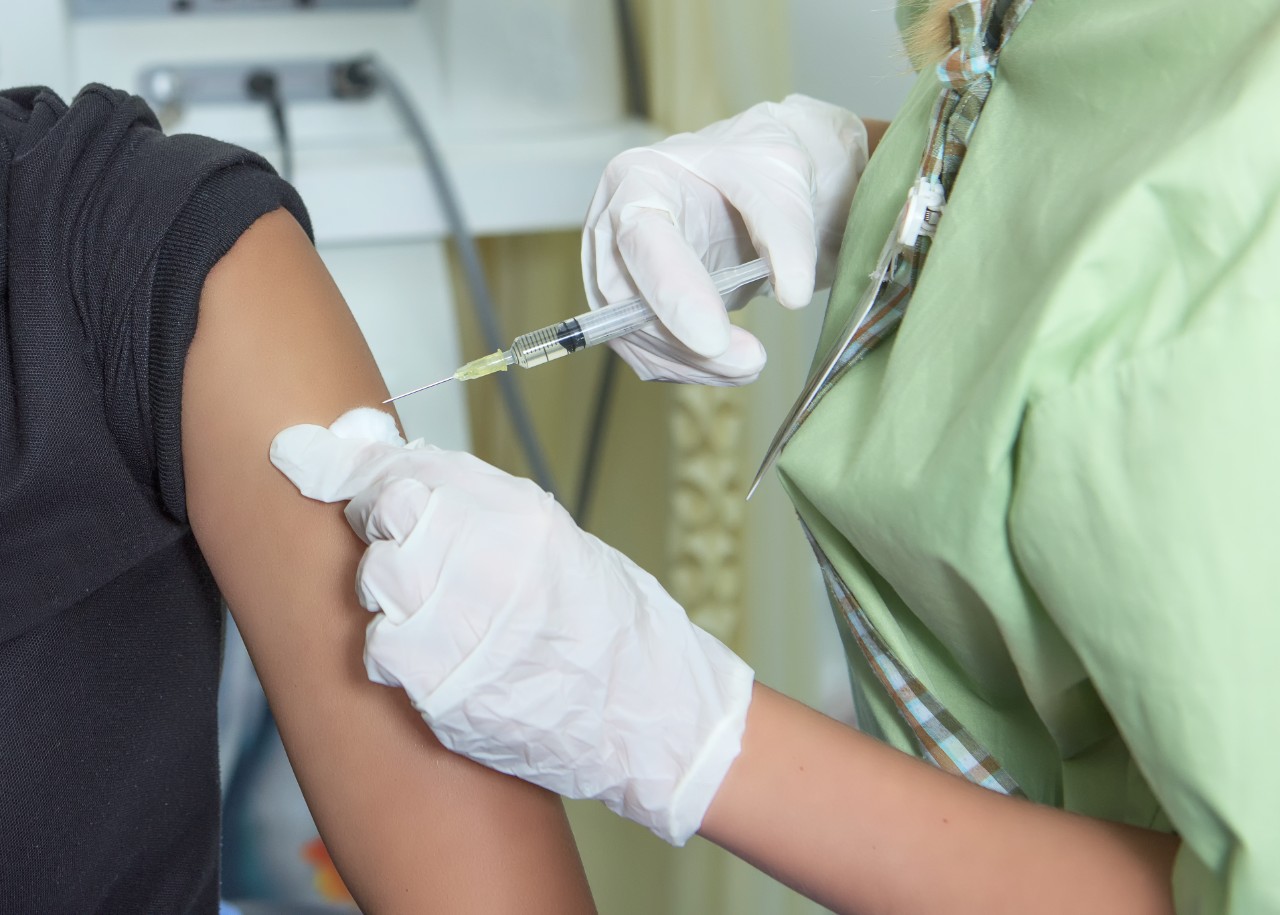 CBS: Questions remain about COVID-19 booster shots
UC's Dr. Trisha Wise-Draper recommends third dose of mRNA vaccines to boost antibody production
While federal officials continue to analyze the need for the general public to receive a third dose of the currently available mRNA COVID-19 vaccines, certain immunocompromised groups are already eligible for a booster shot.
Dr. Trisha Wise-Draper, medical director of the UC Cancer Center's Clinical Trial Office and UC associate professor of medicine in the Division of Hematology/Oncology, said research has shown cancer patients in particular should receive a third dose as soon as possible.
"Certain cancer patients, especially those with blood disorders, are more at risk of not developing antibodies to the vaccine and remain vulnerable to the infection," Wise-Draper told Local 12 News, in a story that was picked up nationally by news affiliates. "[Many patients] are at exceedingly high risk of serious disease and mortality from COVID-19."
Watch the full Local 12 report.
Featured photo at top: Shutterstock.com 

1
Spectrum News: Rover developed at UC helps clean waterways
September 25, 2023
A University of Cincinnati Venture Lab-backed startup has developed a robot that can clean garbage, an oil spill or fish kill from waterways in a way that's safer and more effective than doing it manually, Spectrum News 1 reported.
2
How one UC med student plans to make a difference
September 25, 2023
In her heart, Keirsten White '26, knew she wanted to become a doctor. She was attracted to UC in part because of its family medicine psychiatry program, which she said will help enable her to provide whole-person healthcare to individuals who are homeless and underserved.
3
Playbill: CCM ranks in top 10 most represented colleges on...
September 25, 2023
The University of Cincinnati College-Conservatory of Music has once again been named as one of Playbill's "Big 10." Ranked as one of the top star-producing institutions in the nation, CCM was represented by at least 24 alumni performing on Broadway stages during the '22-23 season.
Debug
Query for this