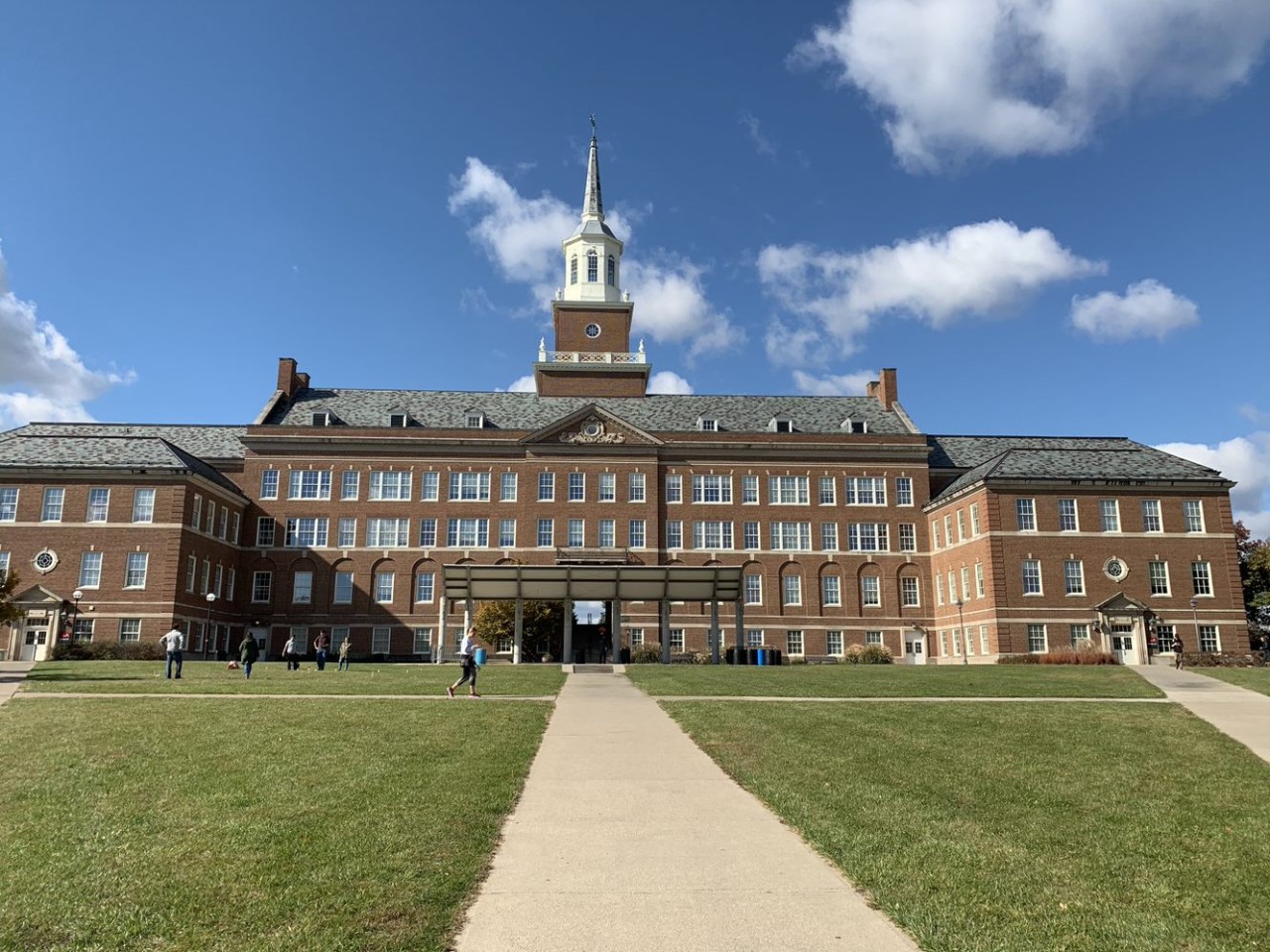 Nontraditional students find their place at UC
Alums share their paths to A&S, and how the experience enriched them
By Bryn Dippold
Nontraditional students can be hard to define and even harder to teach in a traditional environment. UC's College of Arts & Sciences makes it a point to offer flexible scheduling, online and in-class learning, features that helped Kathy Silbernagel and Al-Raheim Washington earn their liberal arts degrees this year.
"In our actual class setting, I saw little or no difference between my approach and those of my fellow classmates," Silbernagel says. "If there is a difference it might be in that many — maybe most — students coming out of high school do not have clear career choices in mind and this was not an issue for me."

Nontraditional students are defined by one or more of seven characteristics: delayed enrollment in college; attends college part-time; works full time; is financially independent; has dependents other than a spouse; is a single parent; or does not have a high school diploma, according to the National Center for Education Statistics.
How about a 70-year-old retired CEO and a family advocate and success coach in his mid-30s?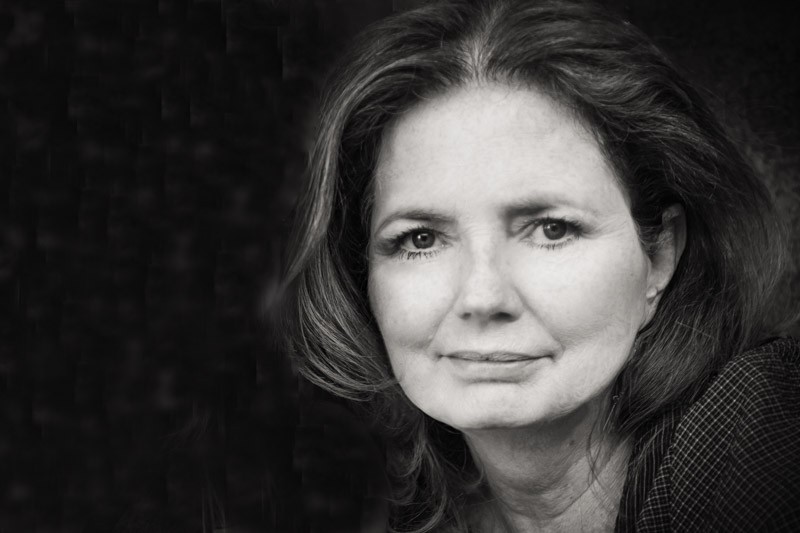 Silbernagel, now 70 and a former CEO, began her degree at UC's College of Design, Architecture, Art, and Planning (DAAP) in her 20s. She did not finish her degree, though, and moved into management at Aekus Properties Inc., eventually becoming the CEO. She returned to UC after retiring to see how liberal arts studies had influenced her efforts in the workplace.
In her essay titled "In Defense of the Liberal Arts," Silbernagel weighs a life calling versus financial success, and considers how to distinguish between the two. Through her studies in A&S, she was able to explore these concepts and develop her understanding of the liberal arts.

"I found that the class selection in Arts and Sciences permitted a wide diversity of subject matter and exposure to classes that I might not have had access to with a more specialized degree program," Silbernagel says.

With her degree in Interdisciplinary Studies, Silbernagel graduated in August. Other than possible plans for a master's degree, she hopes to focus on photography, which she started 15 years ago after stepping down as the Aekus CEO.

"Literally the day that I put the last box from my office in the trunk of my car, I drove to a camera store and bought a camera, a good one," Silbernagel says. "I thought I was buying it to assist with painting. But I never left that camera."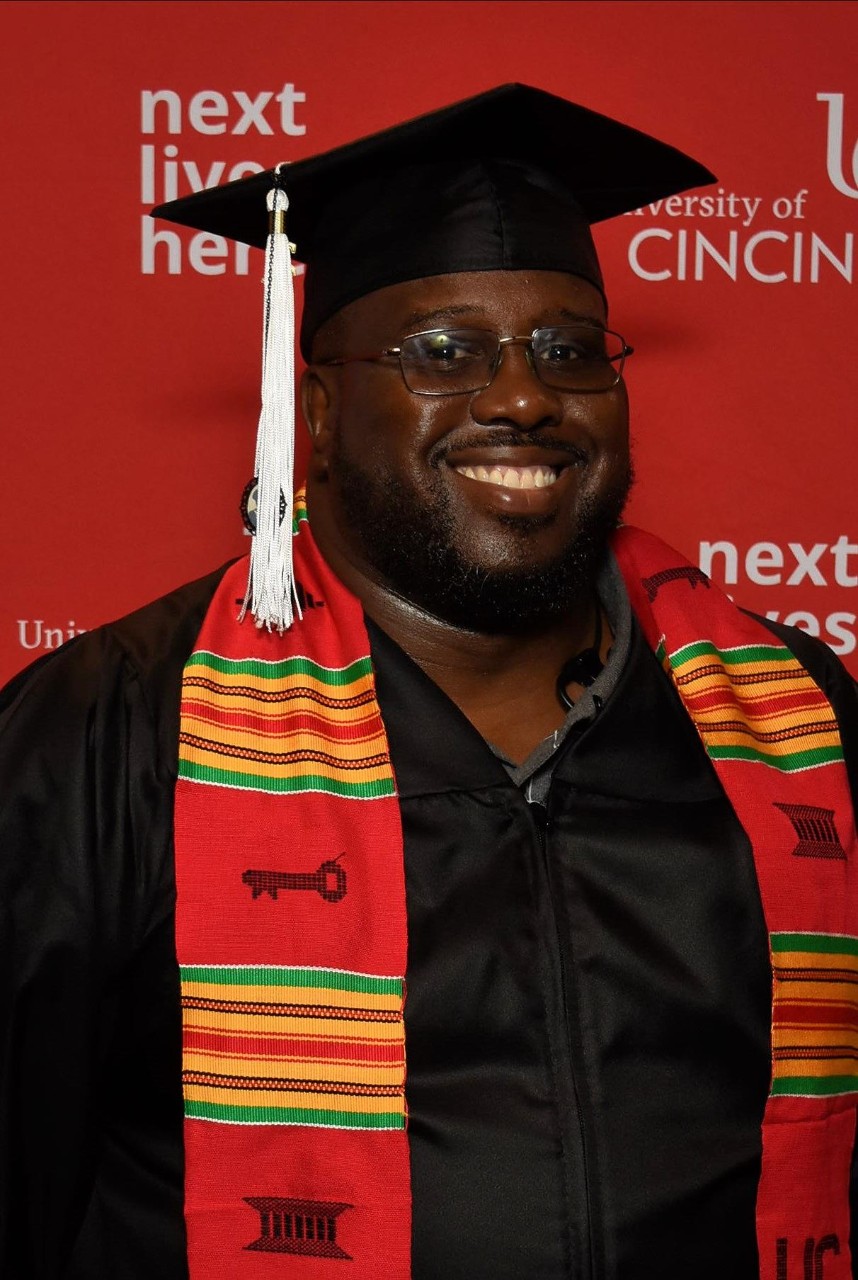 A&S graduate Al-Raheim Washington was born in New Jersey and grew up in Dayton, Ohio. A self-described "misguided" and "misunderstood" youth, Washington dropped out of high school during his first year and never thought about going back.
After battling substance abuse and a stay at rehab, Washington spent about 90 days in a homeless shelter. "A guy that I became cool with living at the shelter, I would share with him that I was thinking about going back to school. And going back to get my GED," he says.

"I wanted to work with kids that come from the environment that I come from and help them with their life, so they won't have to go through the same things that I went through."

Since those early days, Washington has been working with Cincinnati youth for some seven years. His experiences led him to his current position as a success coach and family advocate for the Queen City Career Prep High School in Cincinnati, which provides alternative online education for K-12 students, and career learning programs for students of all ages.

It was a mentor who helped guide him there, Washington said. "She put the battery in my back."
I wanted to work with kids that come from the environment that I come from ... so they won't have to go through the same things that I went through."
Al-Raheim Washington A&S Liberal Arts graduate
Washington took the GED, enrolled at Sinclair Community College and eventually transferred to UC. He began in mental health at Sinclair because he wanted to be a counselor and work with kids. After transferring to UC, though, he found that his goals had changed. "I wanted to do more," Washington says.

He graduated from A&S this summer with a bachelor's degree in Liberal Arts and minors in Communication, Psychology and History.
Washington says he would not change anything about his path. 

"I'm glad things happened the way they did," Washington says. "It makes me a stronger person. I appreciate life more. There was one time that I was homeless. Now, I was able to buy my family a house."
1
How one UC med student plans to make a difference
September 25, 2023
In her heart, Keirsten White '26, knew she wanted to become a doctor. She was attracted to UC in part because of its family medicine psychiatry program, which she said will help enable her to provide whole-person healthcare to individuals who are homeless and underserved.
2
Playbill: CCM ranks in top 10 most represented colleges on...
September 25, 2023
The University of Cincinnati College-Conservatory of Music has once again been named as one of Playbill's "Big 10." Ranked as one of the top star-producing institutions in the nation, CCM was represented by at least 24 alumni performing on Broadway stages during the '22-23 season.
Debug
Query for this