Experience Indian culture through authentic food
Khana Gourmet Indian Grill is now open in TUC's Switch'n Kitchen offering a unique taste of India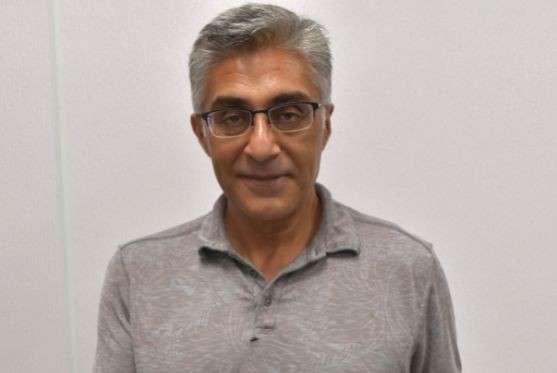 "It tastes like home," says UC freshman Malliki Desai after sampling Khana Gourmet Indian Grill in Tangeman University Center's Switch'n Kitchen. Desai is from Dayton, Ohio, but her parents are from India. "I miss their cooking!"
Khana means food. When Harish Sonecha opened Khana Gourmet Indian Grill, his goal was to provide a more well-rounded representation of Indian cuisine. Orginally from Mumbai, Sonecha felt Indian restaurants in the United States only represent a fraction of Indian cuisine.
"Most Indian cuisine served here is from Northern India. People are used to ordering curry dishes, samosas and naan bread, when that is really only 20% of Indian cuisine," says Sonecha. "There are so many other options, including Indian-style barbecue. We try to represent as much of country as possible."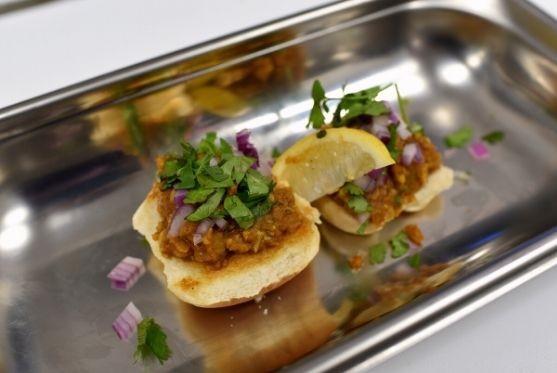 Khana serves freshly grilled BBQ, street foods and dishes that you won't normally find in other Indian restaurants. 

"Many Indian students have been so excited to see the Pav Bhaji on the menu," says Sonecha.  Pav Bhaji is a mixture of mashed vegetables in a thick gravy served with bread. Vegetables in the curry include potatoes, cauliflower, peas, carrots, green beans, onions and spices.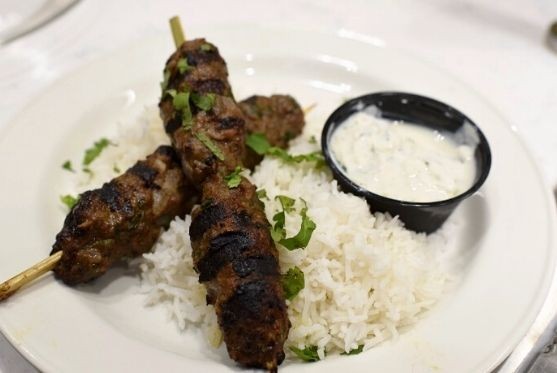 Khana Grill prepares both authentic and uniquely progressive Indian dishes that focus on the fresh grilled/BBQ style. Sonecha says, "We make traditional dishes but are also now fusing Indian food and flavors into favorite foods such as mixing our Masala Magic spice blend with Eli's  pulled pork." Khana's Masala Magic spice blend combines a traditional American BBQ blend with a variety of classic Indian spices.
Sonecha's favorite things to eat are what he is serving at TUC, including the Seekh Kebabs and Pav Bhaji. He serves a larger menu at his restaurant location inside Oakley Kitchen, which opened in May.
Khana Grill will be in Switch'n Kitchen through Friday, Nov. 5. They are open Monday - Friday from 11 a.m. - 6 p.m.