Do you want to run an arts organization? Join our info session.
CCM's Masters Arts Administration program hosts an information session for future arts leaders
Are you nterested in running a theater, orchestra, dance company or arts organization? Join UC College-Convervatory of Music Professor Professor Rebecca Bromels and current students to learn more about CCM's graduate Arts Administration program in an online information session on Wednesday, Nov. 3, 2021.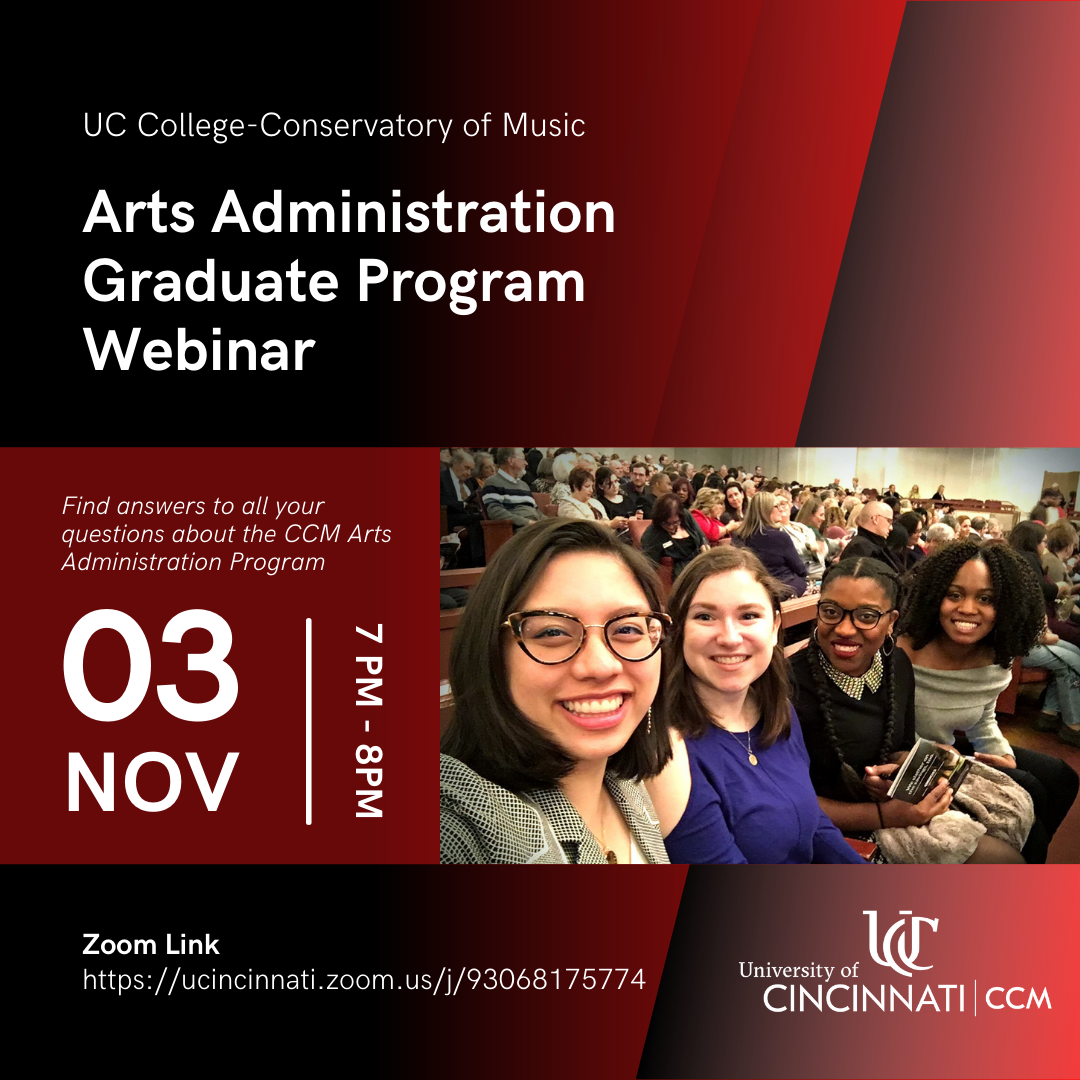 CCM, in partnership with UC's Carl H. Lindner College of Business, boasts one of the few combined MA/MBA Arts Administration programs in the country. This rigouous 2-year program trains future CEOs and senior managers to lead professional performing, visual and cultural arts organizations.
Students learn within a thriving arts environment, providing numerous opportunities to gain practical experience through job placements, internships and CCM Graduate Assistantships.
The Arts Administration program is small and selective, accepting only eight to 10 students per class. This allows for a great deal of individual attention and concentration on developing the potential of each individual graduate student. Founded in 1976, the program has trained over 300 students, boasting a 100% annual job placement rate, with over 80% of total graduates currently holding positions with professional arts organizations.
Featured image at the top: Arts Administration alumni Amanda Franklin, Emily Larson, Kelly Barefield and Jobelle Mesa at the Arts Administrators of Color Annual Convention. Photo/Provided by Kelly Barefield.