New ambassador program fosters diversity in engineering
Ambassadors help prospective students discover resources and community
The College of Engineering and Applied Science launched a pilot ambassador program this fall at the University of Cincinnati, designed to encourage more students of diverse backgrounds and identities to consider a future career in science, technology, math and engineering.   
The ambassadors are students employed by the college's Office of Inclusive Excellence and Community Engagement who will provide guidance and resources to prospective students participating in the office's outreach programs.
Equally important, they will share their experiences as students with intersectional identities pursuing a STEM degree at UC. 
I was really excited to see that there was a program [in my college at UC] that is filled with many diverse people.
Sabreen Ahmed, CEAS student ambassador
"We created the ambassadors program so the work of our office can be introduced to prospective students through the lens of current students. It is important for prospective students to visualize and see themselves as a supported CEAS student," said Whitney Gaskins, PhD, Assistant Dean of Inclusive Excellence and Community Engagement in the college. 

Sheva Guy, PhD, Program Director of Strategic Initiatives for the college, developed the program to provide professional development opportunities for ambassadors in addition to training the students to promote inclusive excellence initiatives through recruitment activities for other prospective students. 
Guy has high hopes for the program, in which students gain leadership, mentorship, and presentation skills throughout the program via tailored events, workshops, and retreats designed specifically for ambassadors. 
"I believe that the IECE Ambassadors Program will not only increase the diversity of CEAS programs through peer-to-peer mentoring and collaborative recruitment strategies, but also provide ambassadors with the tools needed to become future inclusive leaders," said Guy. 
Two members of the inaugural cohort of IECE Ambassadors shared why they joined the program.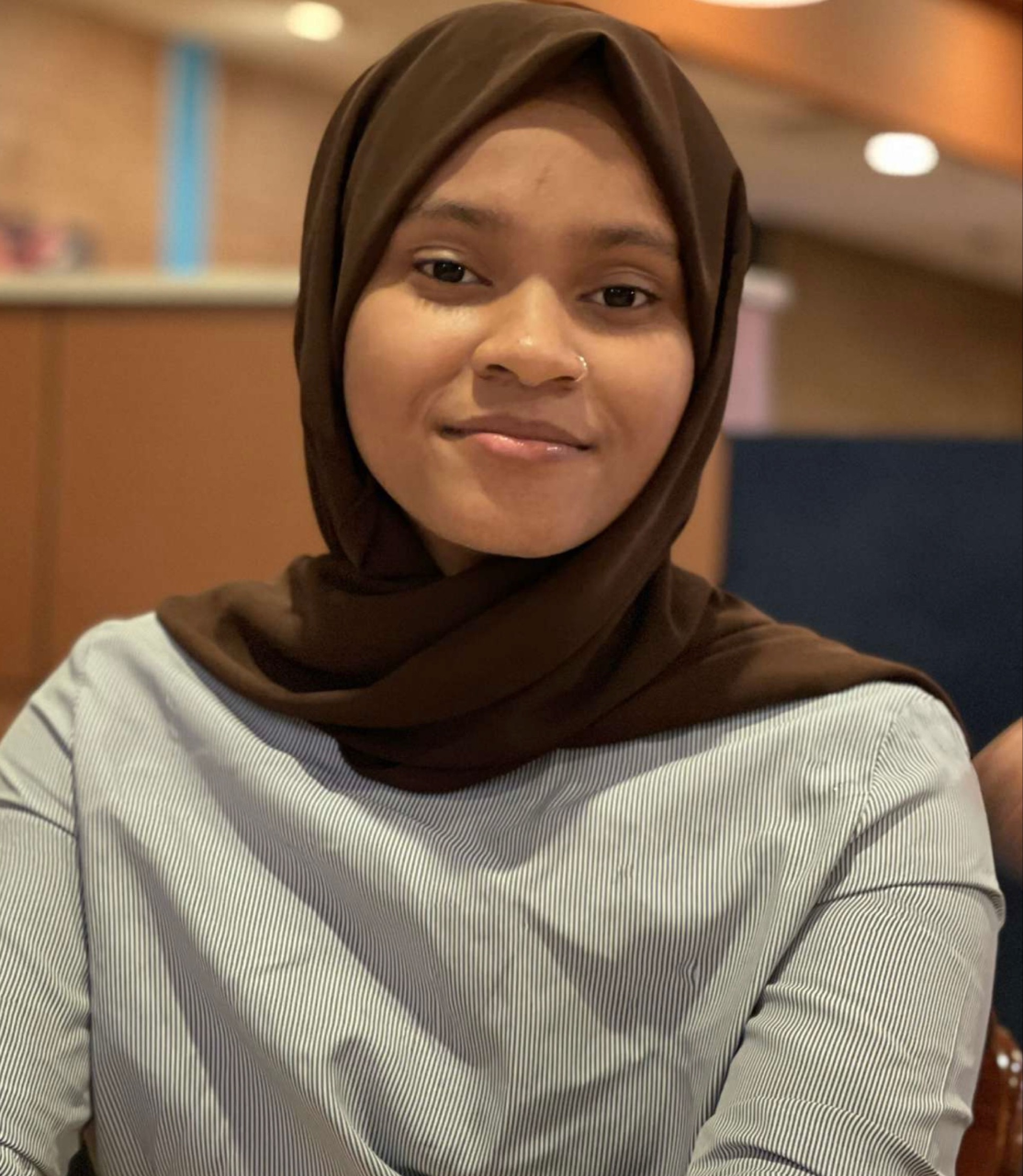 Sabreen Ahmed is a first-year engineering student studying electrical engineering technology.  
Before applying to UC, Ahmed found that she didn't "see any diversity at all" while touring colleges. She worried that she would be isolated if she were one of the few minorities on campus.  
"I didn't think that I'd find anyone like me or someone who has had similar experiences as me," said Ahmed. 
Upon visiting UC and applying to CEAS, she felt encouraged.  
"I was really excited to see that there was a program that is filled with many diverse people," said Ahmed.  
Ahmed was motivated to join the IECE Ambassadors by the support she received through IECE programming and staff. 
"The IECE program has introduced me to students in CEAS program who are also different. I wanted to become an IECE ambassador because I want to show other students, who are just like my past self, that there are people here with similar interests and beliefs as them," said Ahmed.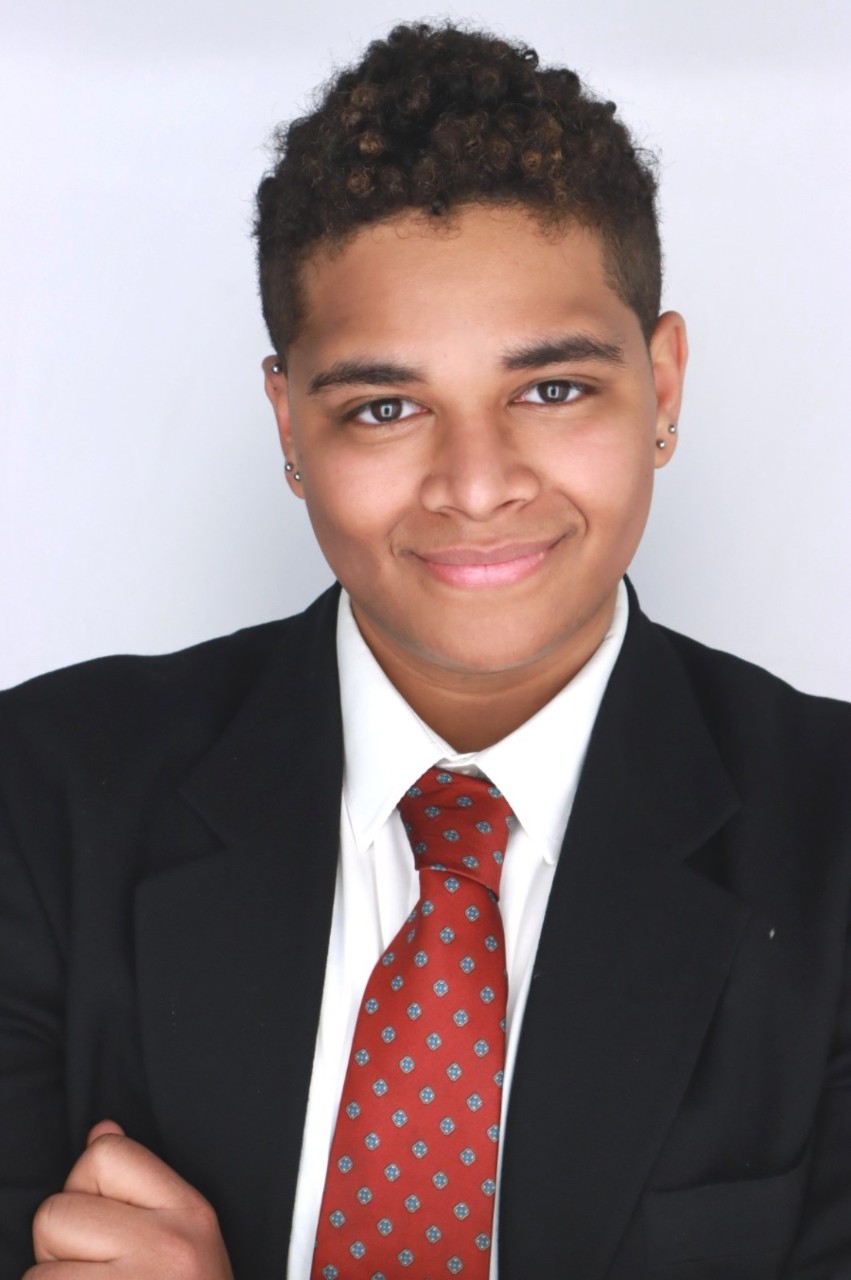 Noah Torlop, a second-year chemical engineering student, has wanted to help the environment through sustainable practices ever since he could remember.  
One of his career goals is to foster adoption of eco-friendly practices into current structures like production system modeling for manufacturing plants, or mining practices for crude oil and fossil fuels on oil and petroleum rigs.  

Torlop signed up to be an ambassador to inspire future UC students to work towards their goals. 
"I wanted to join the IECE and be an ambassador because I believe in IECE's mission to bring more diversity and inclusion to the College of Engineering and Applied Science, " said Torlop. "I want to contribute towards this goal by helping people, making them aware of programs that are offered, and helping them locate safe spaces around campus or meet people who have similar experiences in college as [members of an] underrepresented group of people."
The IECE Ambassadors program supports the advancement of the relationships among students, alumni, faculty, staff and affiliates of CEAS IECE. The ambassadors program further propels IECE in its mission for CEAS to be a leader in inclusive education, and to promote the office's values of Inclusivity, Equity, Civility, and Empathy (IECE). 
"It is important to foster diversity and inclusion, as it can lead to great discoveries, new experiences, and new friends!" said Torlop. 
Shaping Tomorrow Through Inclusive Excellence
By leading with courage and compassion and welcoming and leveraging individual contributions we can collaborate, create, innovate, and compete in a global society. 
Read more about how Next Lives Here in the College of Engineering and Applied Science's Inclusive Excellence and Community Engagement programming.
Image featured at top: Social network icons. Photo/Canva for Education.