UC physics course expands access to college prep curriculum
Collaboration with Cincinnati Public Schools broadens opportunities
Nathan Alvarez, a junior at Clark Montessori High School, earned his physics credit in six weeks this summer through a free online physics course coordinated by the University of Cincinnati and Cincinnati Public Schools.
The UC College of Engineering and Applied Science launched the pilot course last year to give students more opportunities to meet the admission requirements for science, technology, engineering, and math programs in college.
Alvarez shared his experiences with UC to encourage other students to participate in the program. 
Has the course helped you prepare for college? How?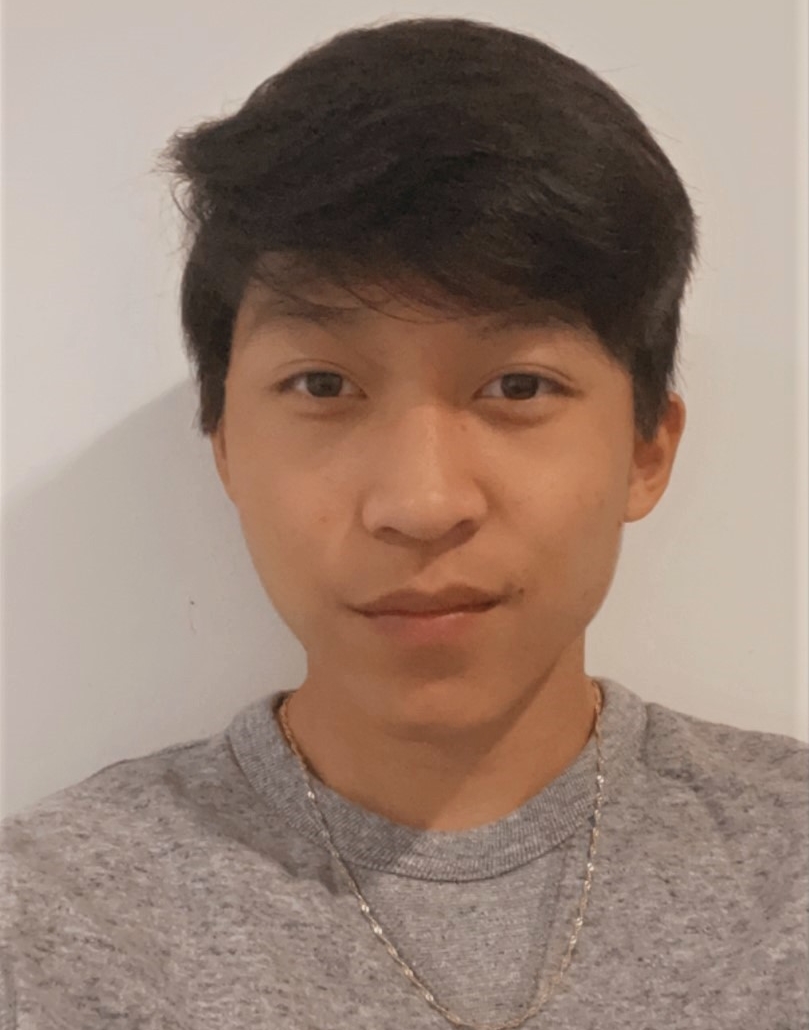 Alvarez: It definitely has, and not just because it counts towards my credits.  
It helped me with math and critical thinking skills because we practiced a lot of calculations.  
It also helped me grow better at learning new things very quickly, since it was such a short amount of time to learn the topic. I think that definitely will help me in college, where we'll have such short timelines to get stuff done. That way I can get it done with less difficulty. 
I like getting ahead of my education and growing as a better learner. It makes me confident in my education, and I can get more done. That way, it's easier, for the long term. 
That's my goal: to make it easier for my future, because usually I hear that people are always stressed out in college. That just scares me, so I try to get ahead.  
What did you enjoy about the course?
Alvarez: I really loved that, even though we were online, we still had hands-on learning and I was able to work with the other students, so it was really fun. 
There was definitely more hands-on learning with this physics course than even what my school does, which is a lot. That was fun to adapt to and made the learning interesting.  
The instructor allowed us to be leaders ourselves, where we would teach the other students if we understood a topic. 
I also had one of my friends in the class, so we talked about the course. It actually made it super easy. 
What would you tell a fellow student about the course?
Alvarez: I would definitely tell them it would be fun and good for making connections with other people.  
They can get ahead since this course is during the summer, and usually you have to take a semester-long course. 
It's a little difficult, but the instructors help you a lot. They're very supportive and sympathetic about the challenges of the course. It was just very welcoming. 
[The physics course through UC] helped me grow better at learning new things very quickly... I think that definitely will help me in college...
Nathan Alvarez, Clark Montessori High School junior
Did the course help you discover more about future career interests?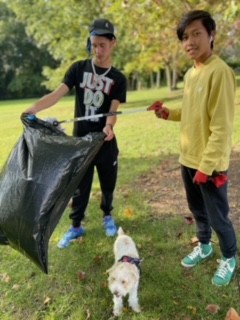 Alvarez: It encouraged me more towards engineering. I was really focused on wanting to do business. After taking the physics course, I became more interested in engineering as well, because that aspect of being able to use your own creativity for building something or to calculate certain stuff, that really interested me.  
I'm interested in engineering because I like to create new things that will help others. I'm also interested in accounting. I want to study both in college, so I have more job opportunities available to me.  
What was the most challenging part of the course for you?
Alvarez: It was kind of hard to understand some of the formulas. We got a lot of formulas and content to memorize, which is fine, but at a certain level, it gets harder and harder to think.  
I would say it was most challenging when I didn't ask enough questions at times when I didn't understand. 
What was your proudest moment during the course?
Alvarez: Figuring out how to use those formulas and learning how to use it in real life.  
When I figured out how to use the formula to successfully calculate the force of gravity on an object, I felt really proud about that. 
Bradney Ciminowasielewski, physics teacher and science department facilitator at Winton Woods High School, has taught the course for two years now. He shared his reflections. 
What contributed to Nathan's success in the course?
Ciminowasielewski: Nathan's been successful because of his willingness and eagerness to learn. He never shies away from the intense challenges and demands of physics.
What strengths did you see in Nathan that will serve him in college?
Ciminowasielewski: Nathan's demonstrated superb problem-solving skills, both by himself and in group settings. He has shown that he can be a leader as well as a contributing member of his group.  He relates to people well and excels at developing meaningful relationships. 
Nathan has the ability to stop, think about a problem, come up with a solution and then share that solution with excellent communication skills. I believe these skills will push Nathan to be a top academic performer at any level.  
Why are you passionate about teaching this course in partnership with UC?
Ciminowasielewski: The CPS Strong UC Physics Class is a phenomenal program to give students the opportunity to engage with physics on a level that is much deeper than in a traditional setting. This is thanks to the time and resources provided by the University of Cincinnati. 
I am excited about the learning experiences we create and look forward to even more catapults, drones and rockets! 
CPS Strong: Supporting Tomorrow's Leaders
The College of Engineering and Applied Science is invested in building an inclusive support system for local students to ensure college readiness, expand access and foster success.
Read more about the college's Community Engagement programs that support the mission of CPS Strong, part of the university's strategic direction, Next Lives Here.
Image featured at top: "Working at office." Photo/Javier Quesada/Unsplash.